Kenneth John O'Rourke
Born: May 8, 1927 In Queens, NY
Died: August 23, 1973 In East Meadow, NY

Sex: Male
Kenneth John O'Rourke was born on May 8, 1927 in Queens, NY to parents Emmett Francis and Sarah Levine O'Rourke. As per the 1930 U.S. Census, the family still lived in Queens, NY. As per the 1940 U.S. Census, the family lived in the Bronx, NY. He enlisted in the U.S. Navy on June 5, 1944 and was released from service on June 3, 1946 as a Seaman 1st Class. No further definitive information is available on his service.
There is no available information on his post-war life. He died on August 23, 1973 in East Meadow, NY.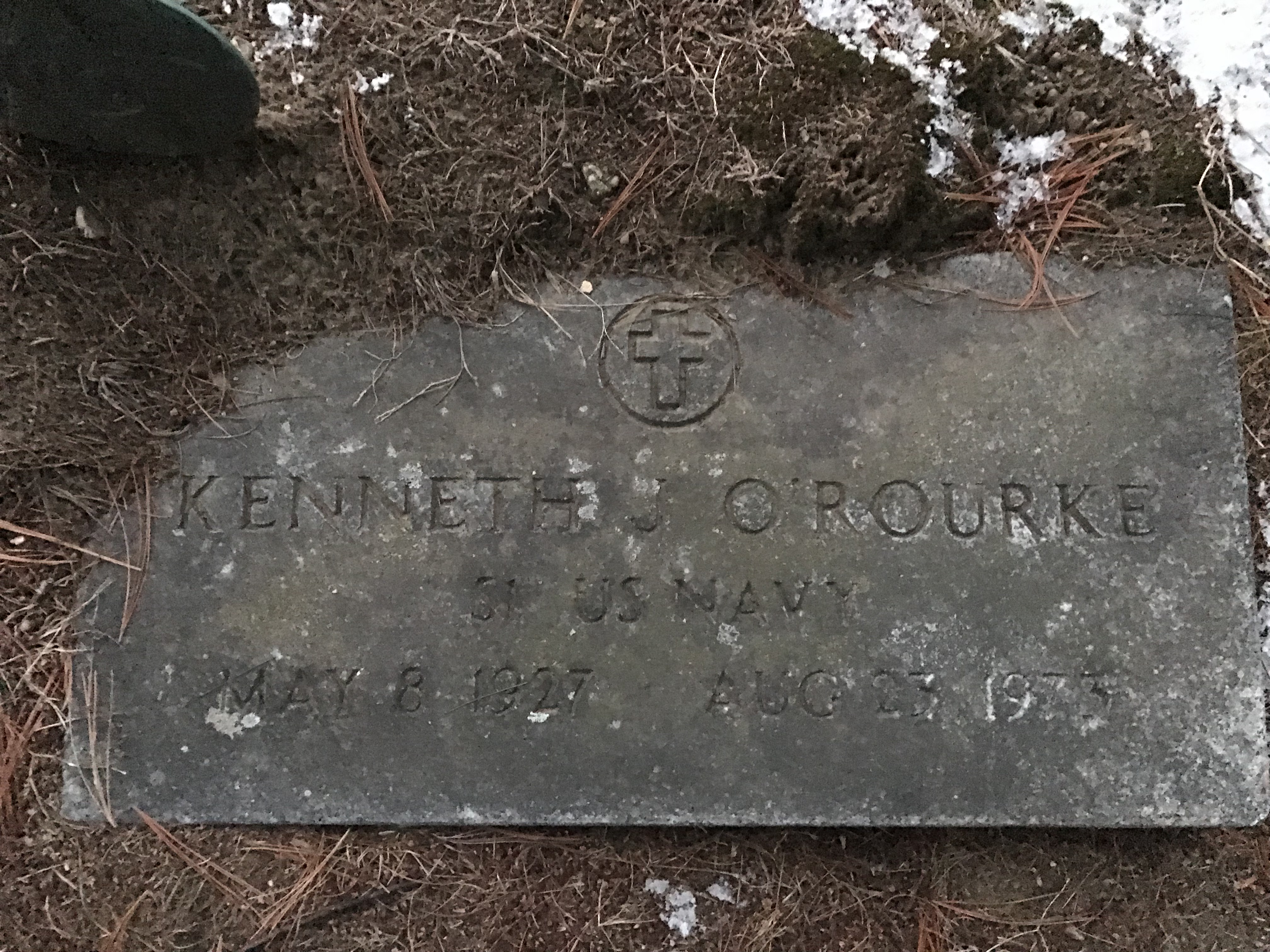 New York, New York Births, 1910-65. There are two Kenneth J. O'Rourke's in WWII Navy Muster Rolls on different ships with different ranks. U.S. Social Security Death Index, 1935-2014. U.S. Department of Veterans Affairs BIRLS Death File, 1850-2010.