Nathan G Hobby
Born: March 28, 1830 In North Castle, NY
Died: January 6, 1889 In Katonah, NY

Sex: Male
Private Nathan G. Hobby, was born March 28, 1830 in North Castle, New York to parents Enos and June Hobby. Before enlisting he was a carpenter and single, living in Banksville, New York. He enlisted in Company D of the 38th New York Infantry Regiment on May 7, 1861 in New York City for a two-year period. He mustered in as a Private on June 3, 1861. He served in the New York draft riots and fought at Fairfax Court House, Virginia and at Whitehall Bridge, North Carolina. He was "detached as a carpenter to wagon train at Brigadier's Headquarters" on April 3, 1863. He was discharged with the Company on June 22, 1863 in East New York, New Jersey.
He died on January 6, 1889 in Katonah, NY.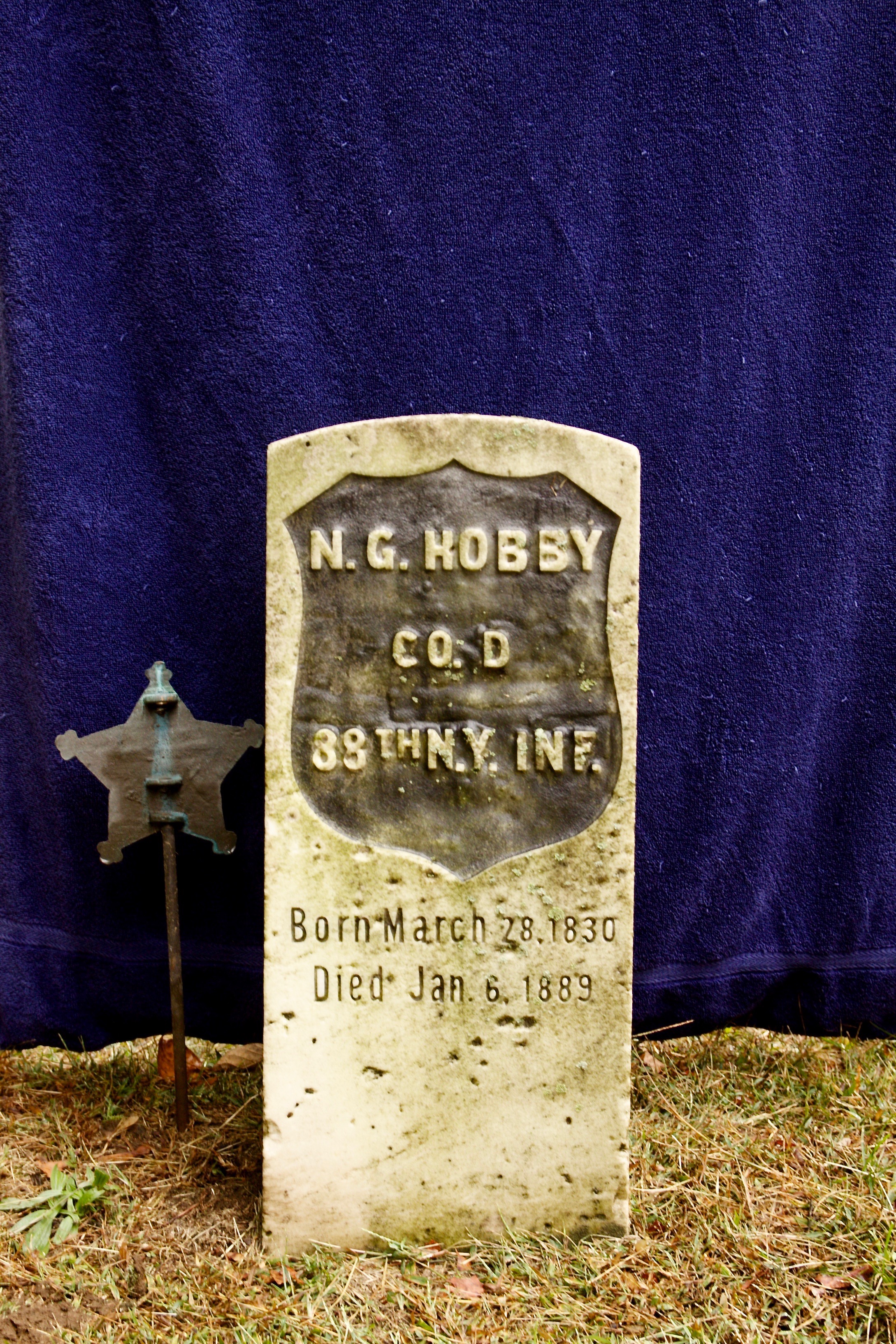 He has a government stone #8565 on the WPA locations, in Hobby plot #46. He is on page 15 of the North Castle Clerk's roster and is on Richard Lander's list. He is on Ancestry.com's 1861-65 NARA M55t /roll 65. He is on the roster for the 38th Infantry on New York State Division of Military and Naval Affairs, Unit History Project.