Vincent Richard Nardone
Born: September 25, 1933 In Hoboken, NJ
Died: March 19, 1999 In Greenwich, CT

Sex: Male
Vincent Richard Nardone was born on September 25, 1933 in Hoboken, NJ to parents Samuel and Margaret Agnello Nardone. He enlisted in the U.S. Air Force on June 2, 1952 and was released from service on June 1, 1956. No further information is available on his service.
After his discharge, he was worked as a certified public accountant. He married Linda M. Baldi on November 28, 1981 in Greenwich, CT. He died on March 19, 1999 in Greenwich, CT.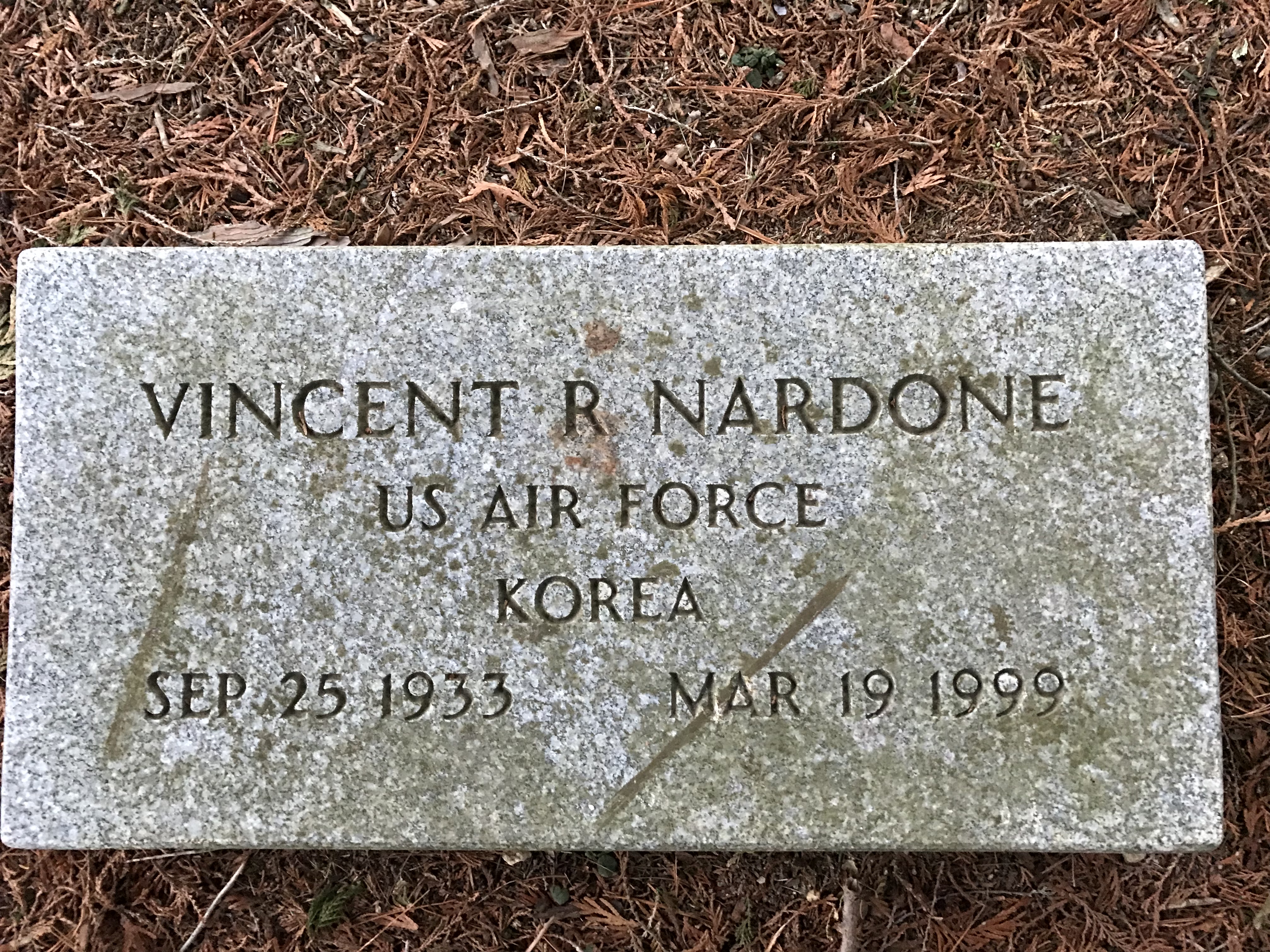 U.S. Social Security Applications and Claims Index, 1936-2007. Connecticut Marriage Index, 1959-2012. U.S. Social Security Death Index, 1935-2014. U.S. Department of Veterans Affairs BIRLS Death File, 1850-2010. Connecticut Death Index, 1949-2012, file #05846.