Leon Muskus
Born: June 27, 1925 In Glenville, CT
Died: January 18, 1997 In Greenwich, CT

Sex: Male Eyes: Brown
Leon Muskus was born on June 27, 1925 in Glenville, CT to parents Mikel Michael and Apolonia Pauline Gagus Muskus. As per the 1930 U.S. Census, the family lived in Greenwich, CT. When he registered for the WWII draft in June 1943, he was living in Pemberwick, CT and worked for the Seaforth Co. of Greenwich.
He enlisted in the U.S. Navy on September 8, 1943 in New Haven, CT. In June 1944, he was a Signalman 3rd Class on the Sumter-class attack transport, USS Baxter (APA-94). In September 1944, he was a Seaman 2nd Class on the USS Baxter. He was released from service on September 21, 1946.
He lived in and around Greenwich after the war. He was married to Mary Ellen Monahan (date and place unknown) and had a son (Steven). Leon was a self-employed caretaker. He died on January 18, 1997 in Greenwich.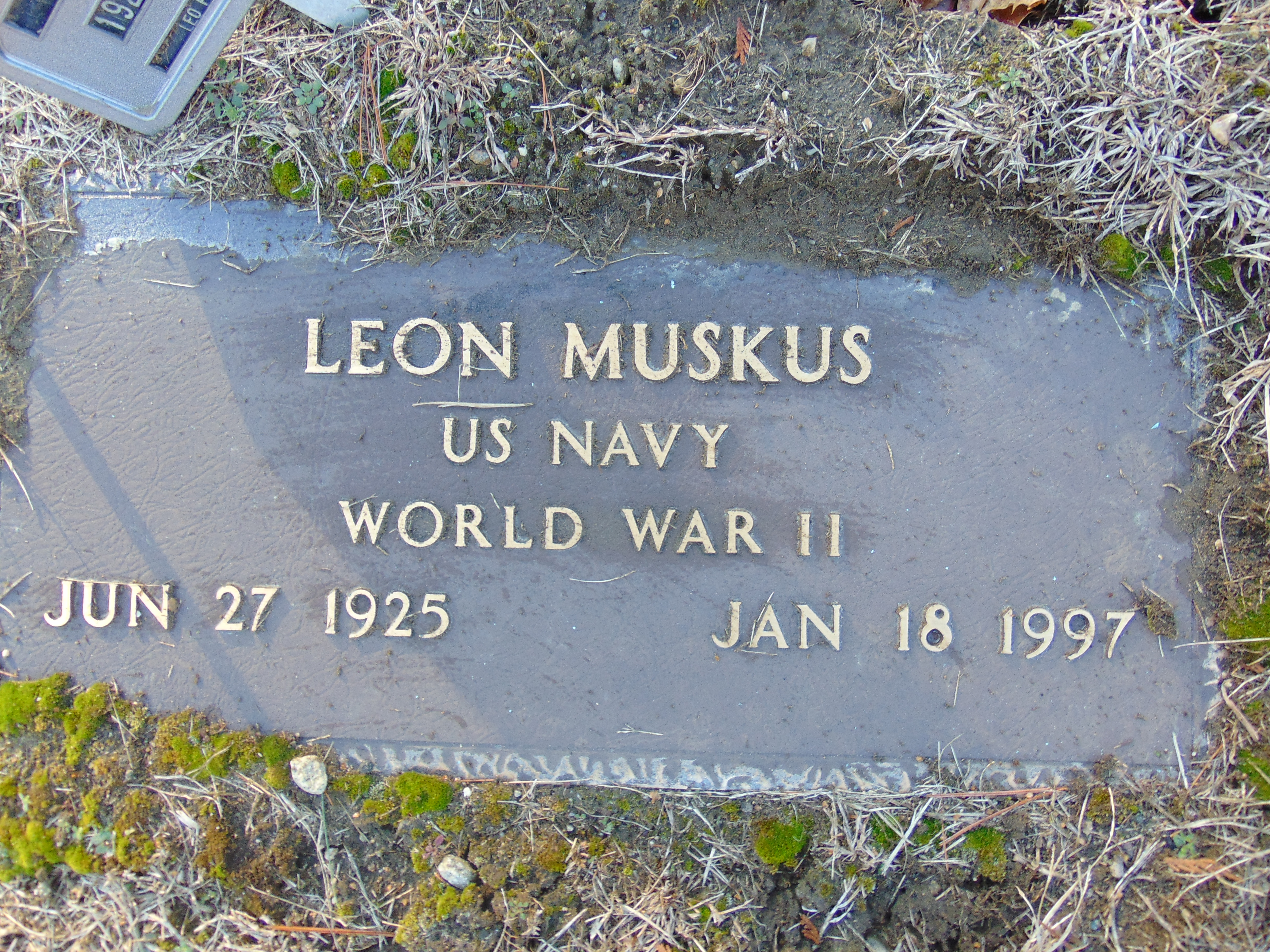 U.S. Social Security Applications and Claims Index, 1936-2007. U.S. WWII Draft Cards Young Men, 1940-47. WWII Navy Muster Rolls. Navy service #8080052. U.S. Social Security Death Index, 1935-2014. U.S. Department of Veterans Affairs BIRLS Death File, 1850-2010. Connecticut Death Index, 1949-2012, file #00691.