Richard S Miller
Born: June 6, 1896 In Millwood, NY
Died: January 29, 1990

Sex: Male
Richard S. Miller was born in June 6, 1896 in Millwood, NY to parents Frank and Mary Bird Martin Miller. As per 1910 U.S. Census, the Miller family lived in North Castle, NY. Richard was inducted in the U.S. Army on September 9, 1918 at White Plains, NY as a Private in the Field Artillery Replacement Draft. He was honorably discharged on December 31, 1918.
As per the 1920 U.S. Census, Private Miller was single, lived with his parents and was a farm laborer. He married Evelyn G. Heath on June 24, 1923 in Petersburg, VA. In 1930, Richard and Evelyn lived with his parents and he was a contractor/chauffeur. In 1940, Private Miller owned his own house in North Castle, living with Evelyn and two daughters. He died on January 29, 1990 (place unknown).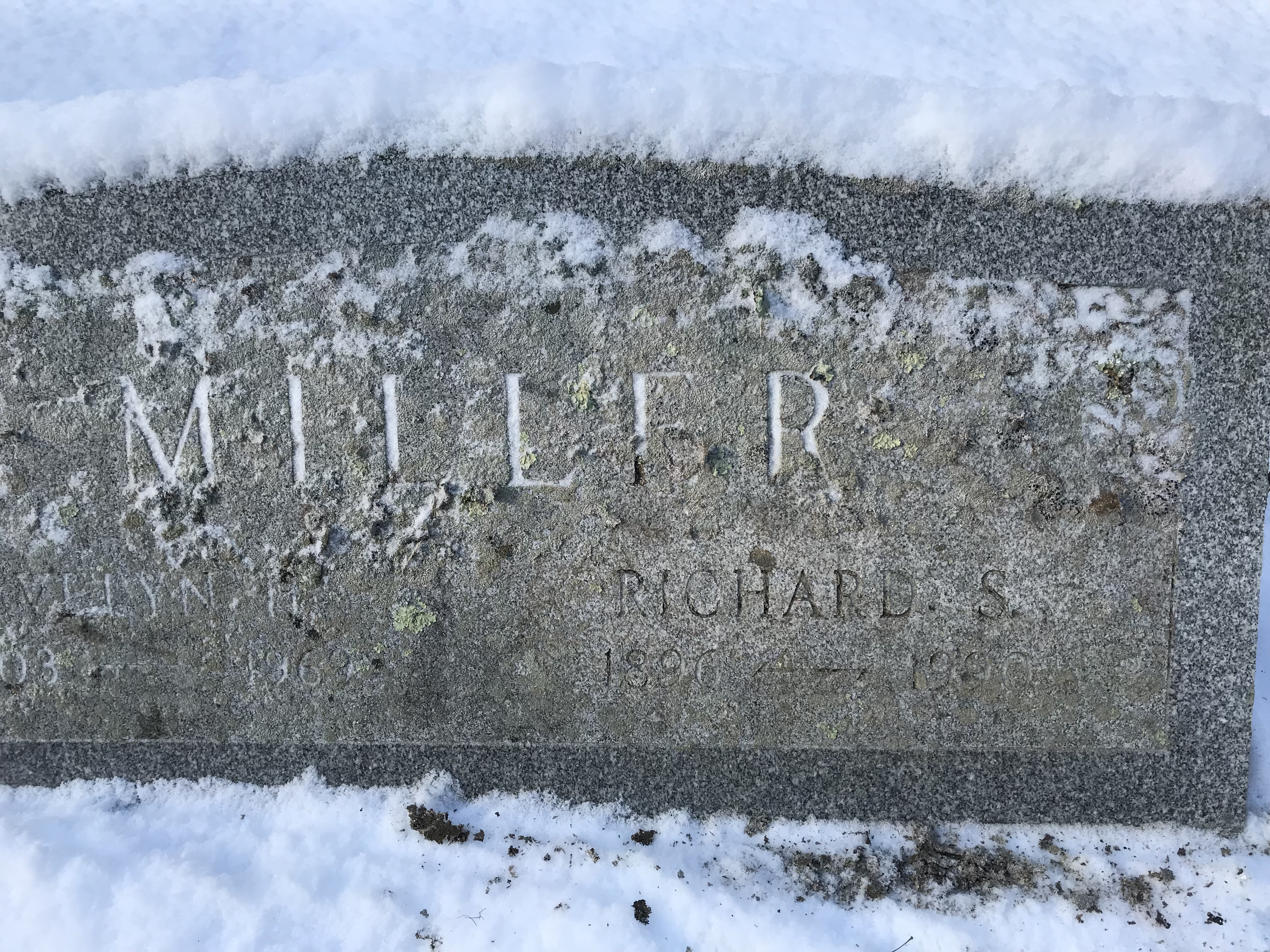 WWI New York Army Cards. Army serial #4489113. New York, Abstracts of World War I Military Service, 1917-1919, page #90. Virginia, Select Marriages, 1785-1940. U.S. Department of Veterans Affairs BIRLS Death File, 1850-2010.