Hyman Miller
Born: July 12, 1910 In Chicago, IL
Died: November 5, 2003 In White Plains, NY

Sex: Male
Hyman Miller was born on July 12, 1910 in Chicago, IL to parents Louis and Sarah Belvinsky Miller. He married Sylvia R. Lubell on April 30, 1943 in Queens, NY. He enlisted in the U.S. Army on August 20, 1943 as a Private and was released from service on August 16, 1944.
He died on November 5, 2003 in White Plains, NY.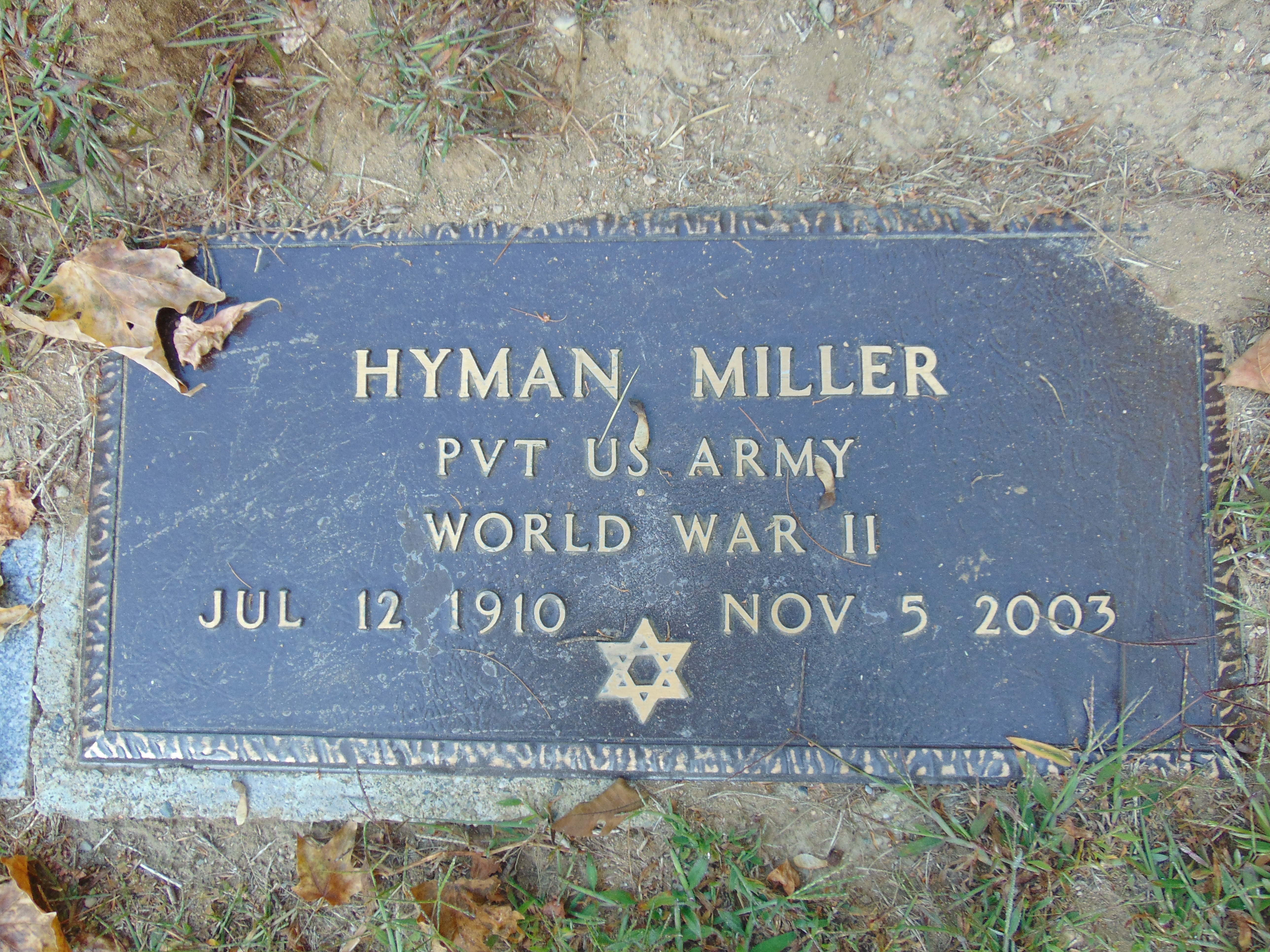 New York City Marriage License Indexes, 1907-1995, page #842. U.S. Social Security Applications and Claims Index, 1936-2007. U.S. Social Security Death Index, 1935-2014. U.S. Department of Veterans Affairs BIRLS Death File, 1850-2010.