William James Merritt
Born: April 23, 1922 In Portchester, NY
Died: October 6, 1988 In Greenwich, CT

Sex: Male Height: 5' 7.5"
William James Merritt was born on April 23, 1922 in Portchester, NY to parents William Wesley and Grace C. Morley Merritt. As per the 1940 U.S. Census, the family still lived in Greenwich and he was single and an assistant driver for a retail dairy. He enlisted in the U.S. Army in the Quartermaster Corp, cavalry branch for the Philippine Department on August 28, 1940 in Bridgeport, CT. There is another record for William enlisting on April 15, 1944 and released from service on December 9, 1945 - could be a re-enlistment or a different person. No further information is available on his service.
After the war, he was a policeman for Greenwich. He married Mary A. Durney on May 9, 1946 in Brooklyn, NY. No further information is available on his post-war life. He died on October 6, 1988 in Greenwich, CT.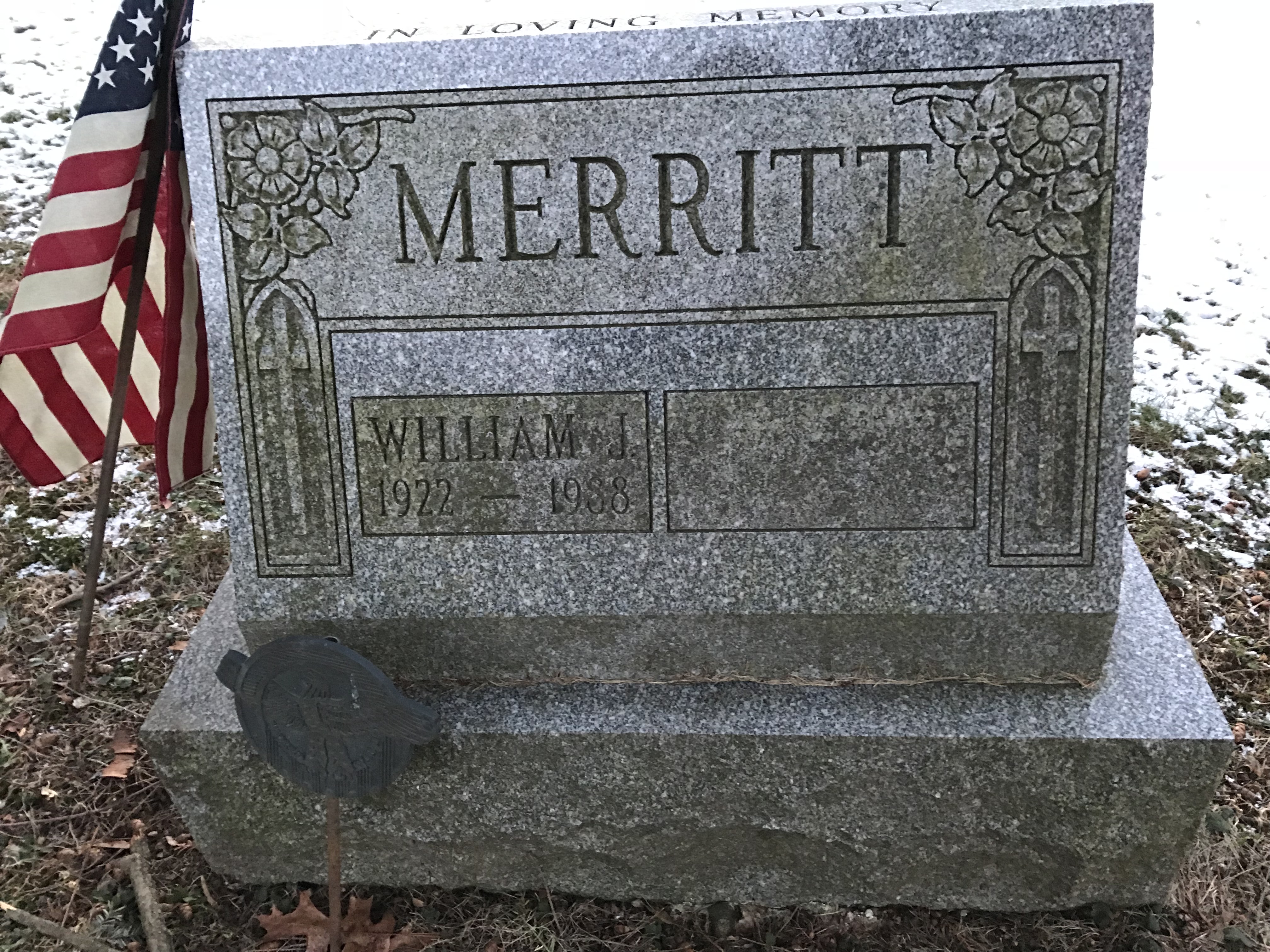 U.S. Social Security Applications and Claims Index, 1936-2007. U.S. World War II Army Enlistment Records, 1938-46. Army serial #11019611. New York City Marriage License Indexes, 1907-95, license #10268. Connecticut Death Index, 1949-2012, file #22093. U.S. Social Security Death Index, 1935-2014. U.S. Department of Veterans Affairs BIRLS Death File, 1850-2010.