Richard Arthur McGrath
Born: July 3, 1907 In New York, NY
Died: December 28, 2003 In Monument, CO

Sex: Male
Richard Arthur McGrath was born on July 3, 1907 in New York City to parents John Francis and Katherine V. White McGrath. As per the 1920 and the 1930 U.S. Censuses, the family lived in Hasting-on-Hudson, NY. He served in the U.S. Navy during WWII, released from service as Chief Boatswain's Mate. There is no information available verifying his service, other than his headstone at Middle Patent Cemetery.
No further information is available other than that he lived in Monument, El Paso, CO starting in 1988. He died on December 28, 2003 in Monument.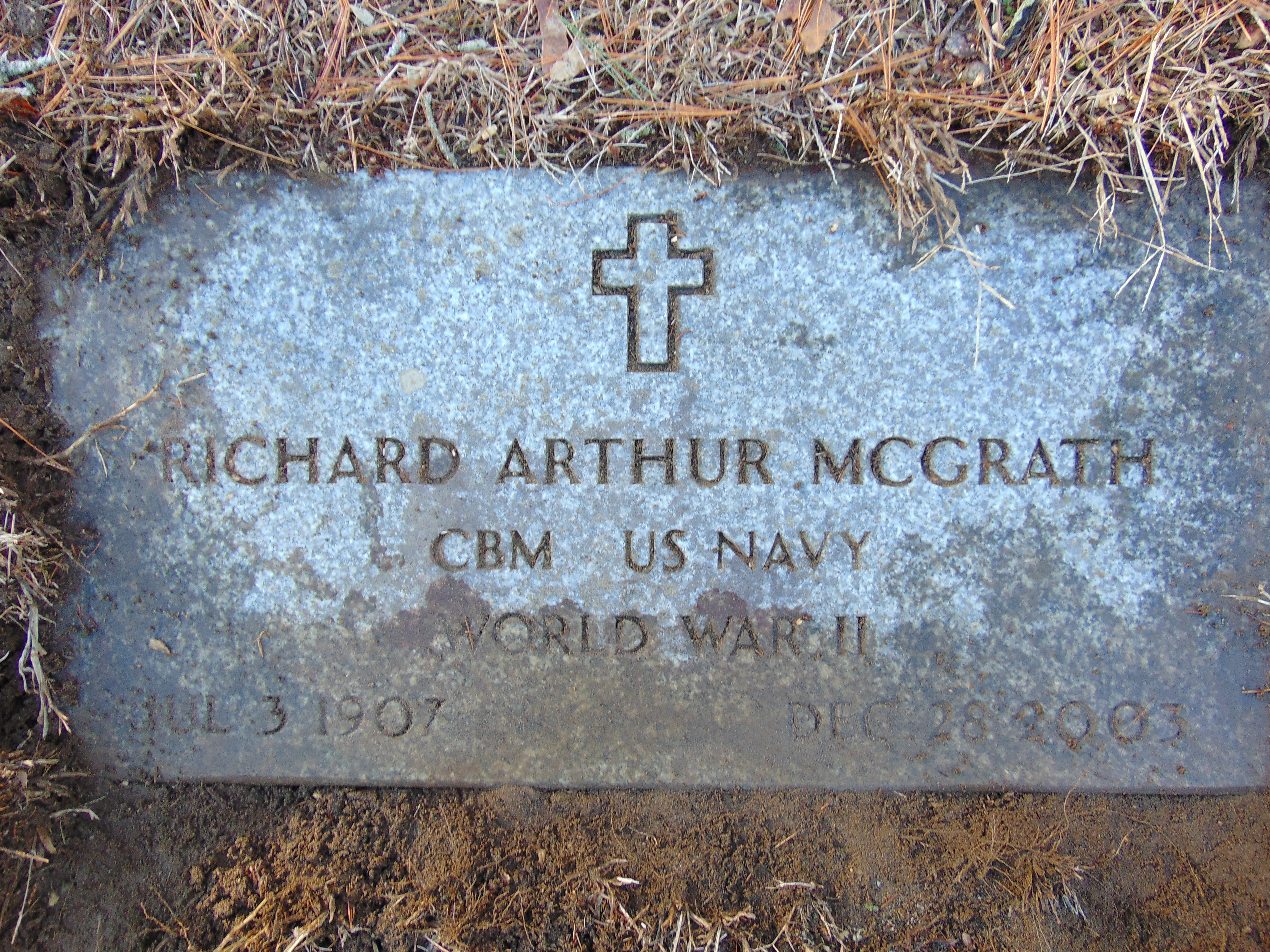 U.S. Public Records Index, 1950-1993, Volume 1. U.S. Social Security Death Index, 1935-2014.