Carmine Lupinacci
Born: October 19, 1930 In Fairfield, CT
Died: May 19, 1951 In South Korea

Sex: Male
Carmine Lupinacci was born on October 19, 1930 in Fairfield, CT to parents Nicholas and Edith M. Samerigilis Lupinacci. He enlisted in the U.S. Army (date unknown) in the 38th Infantry Regiment, 2nd Infantry Division. He was a light weapons infantryman and a Corporal. He was seriously wounded in action by a "missile" on September 16, 1950, but was returned to duty on November 6, 1950. He was again wounded by a "missile" on May 18, 1951 and died of his wounds the next day.
Corporal Lupinacci was awarded the Purple Heart with Oak Leaf Cluster, the Combat Infantryman's Badge, the Korean Service Medal, the United Nations Service Medal, the National Defense Service Medal and the Korean War Service Medal.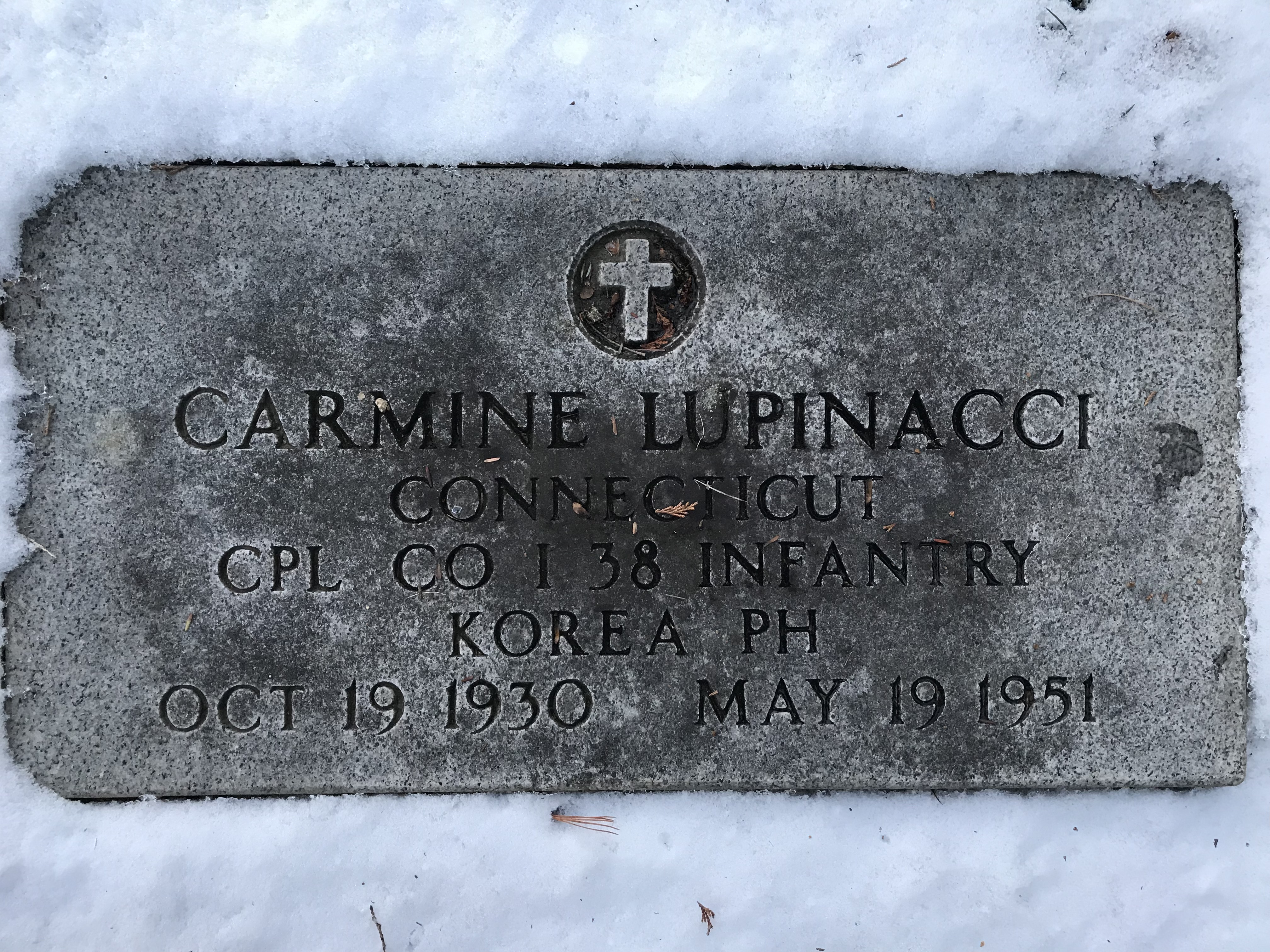 U.S., Korean War Casualties, 1950-57. Service #11194615. WWI, WWII, and Korean War Casualty Listings.