Richard Percy Limburg
Born: November 19, 1895 In New York, NY
Died: October 12, 1977 In Bedford, NY

Sex: Male Eyes: Black
Richard Percy Limburg was born on November 19, 1895 in New York City to parents Richard and Clara Lehman Limburg (a/k/a "Limburger"). As per the 1920 U.S. Census, the family still lived in Manhattan with Richard graduating from Yale University in 1917. Upon graduation, he was a new candidate for the ROTC (artillery) program in Plattsburg, NY.
He enlisted in the U.S. Army in the Quartermaster Corps on August 15, 1917 as a 2nd Lieutenant. He was first assigned to the 31 Ambulance Train, then the 418th Motor Truck Company and finally with the 411th Motor Supply Train until discharge. During this time, he was stationed at Camp Devan, MA, Camp Johnson, FL, Camp Hill, VA and Camp Stuart, VA. He was promoted to 1st Lieutenant on June 28, 1918. He served overseas in France from July 10, 1918 to July 5, 1919. He was promoted to Captain on September 3, 1918. He was honorably discharged on July 14, 1919.
He married Florence Edith Reckford (a/k/a "Reckendorfer") on November 15, 1922 in New York City. They had a son. After the war, Captain Limburg entered the brokerage industry. In 1925, he became a partner in William E. Lauer & Company, a member of the New York State Exchange. The family moved to North Castle, NY in 1926. He was elected the Town's Supervisor in 1933, serving until 1939. He was a trustee for the Montefiore Hospital from 1934-77 and the Banksville Community House.
Florence died in 1958. He then married her sister-in-law Janet Sidenberg Reckford on March 15, 1960 in New York City, who had three sons from her first marriage. Captain Limburg died on October 12, 1977 in Bedford, NY.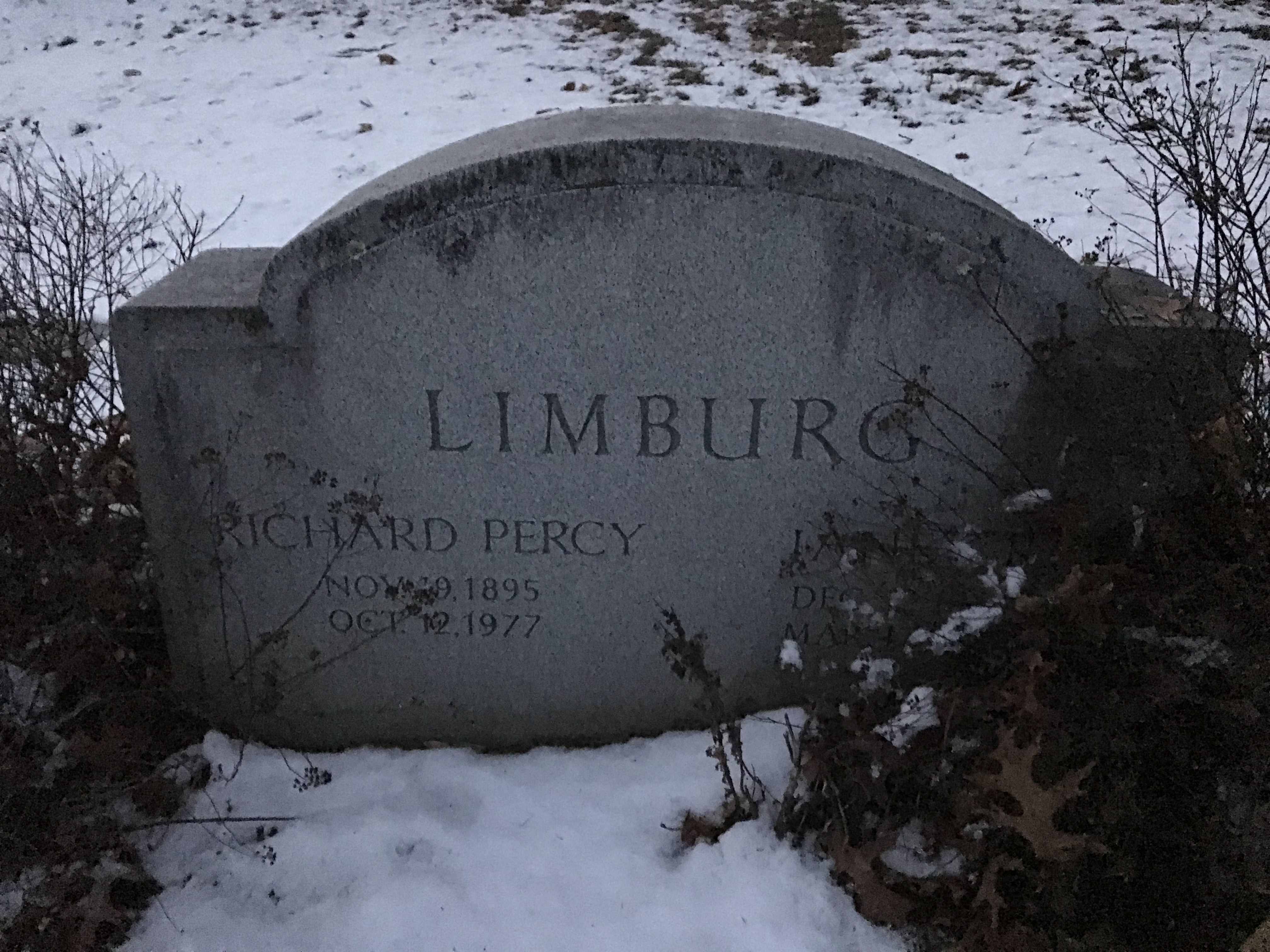 U.S. World War I Draft Registration Cards, 1917-18. WWI New York Army Cards. New York, New York Marriage Certificate Index 1866-1937, certificate #29726. U.S. Social Security Death Index, 1935-2014. U.S. Department of Veterans Affairs BIRLS Death File, 1850-2010.