Jerome E. Light
Born: January 9, 1928 In Brooklyn, NY
Died: November 29, 2009 In Pittsfield, MA

Sex: Male
Jerome E. Light was born on January 9, 1928 in Brooklyn, NY to parents Sara and Harry Light.
He served in the U.S. Army from 1946 to 1948 in the post-war occupation of Germany as an investigator in the Provost Marshall's Office. He was a technician 5th grade (TEC 5), a tech corporal.
Jerry received a B.S. degree from New York University and a dental degree from Columbia University School of Dental and Oral Surgery. He moved to Armonk, NY where he lived and practiced dentistry for 37 years.
Jerry was president of Northern Westchester Study Group and served on the Peer Review Committee of the 9th District Dental Society.
After his retirement, Jerry and his wife, Margery, moved to Pittsfield, MA. They had two sons, Douglas and Jonathan.
He died in Pittsfield on November 29, 2006.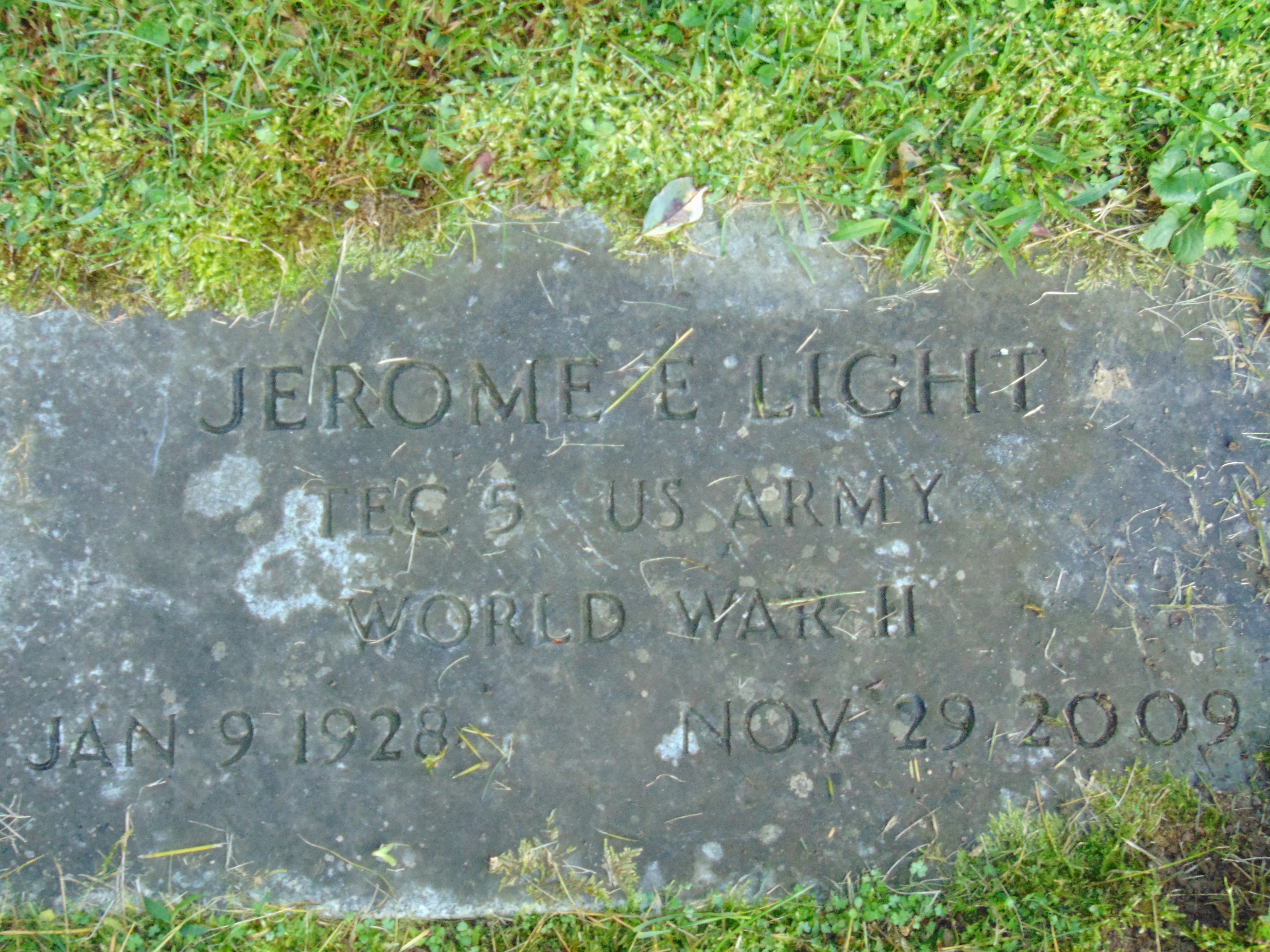 https://www.legacy.com/obituaries/berkshire/obituary.aspx?n=jerome-light&pid=136737211