George Curtis Lewis
Born: May 31, 1896 In Mt. Vernon, NY
Died: October 13, 1991

Sex: Male
George Curtis Lewis was born on May 31, 1896 in Mt. Vernon, NY to parents Willett Jay and Elizabeth "Lizzie" B. (maiden name unknown) Lewis. As per the 1905 New York State Census, the family lived in White Plains, NY.
He enlisted in the U.S. Army on June 11, 1917 in White Plains as a Private. He was assigned to Company "L" 10th Infantry, New York Guard (also known as the 51st Pioneer Infantry) through May 31, 1918. He served overseas from July 8, 1918 to July 7, 1919. He was promoted to Private First Class on August 1, 1918. He was transferred to to Company "F" 1st Pioneer Infantry through his honorable discharge on July 16, 1919.
As per the 1920 U.S. Census, he still lived with the family in White Plains and worked as a railroad brakeman. No further information is available about his post-war life. He died on October 13, 1991 (place unknown).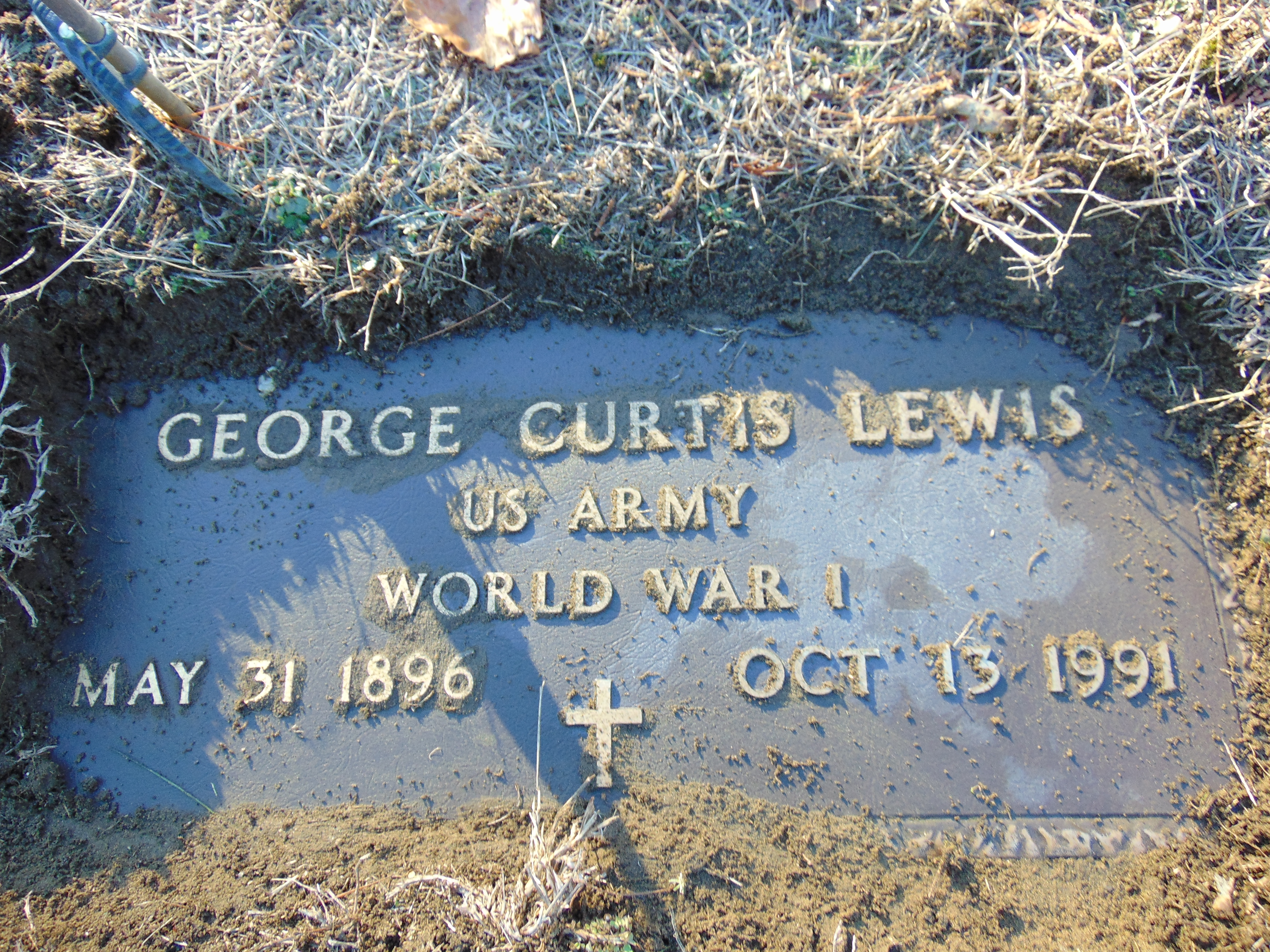 U.S. Social Security Applications and Claims Index, 1936-2007. WWI New York Army Cards. Army serial #1228569. U.S. Social Security Death Index, 1935-2014. U.S. Department of Veterans Affairs BIRLS Death File, 1850-2010.