Edward Harold Lape
Born: November 17, 1933 In Armonk, NY
Died: March 31, 2004 In Mt. Kisco, NY

Sex: Male
Edward Harold Lape was born on November 17, 1933 in Armonk, NY to parents Edward Howard and Gertrude E. Wicht Lape. As per the 1940 U.S. Census, the family lived in North Castle, NY.
He was in the U.S. Marine Corps., beginning training on July 25, 1955 at Marine Recruit Depot, San Diego with the 2nd Recruit Training Battalion as a Private. In October 1955, he was with the 3rd Battalion, 2nd Infantry Training Regiment, Camp Pendleton, CA. In January 1956, he was with the Delta Battery, 2nd Battalion, 12th Marines, 3rd Marine Division at Pearl Harbor, HI as a Private First Class. In July 1957, he was promoted to Lance Corporal. In January 1958, he was with Battery B, 8" Howitzer Battalion (SP) in 29 Palms, CA. In October 1958, he was promoted to Corporal. His discharge date is unknown.
He was married (wife name unknown) on June 26, 1958 in Chappaqua, NY; they had a son and a daughter. No further information on his post-service life. He died on March 31, 2004 in Mt. Kisco, NY.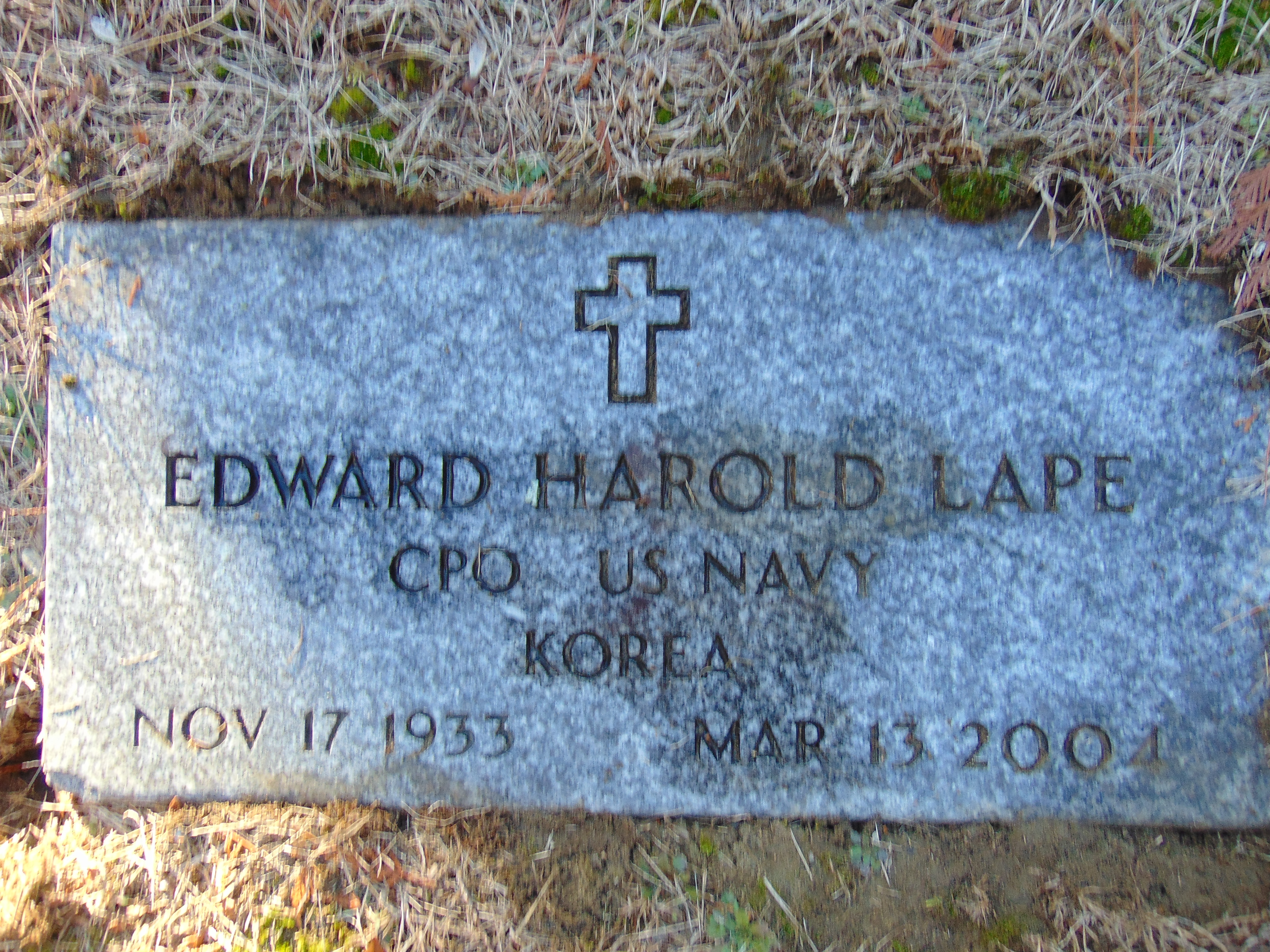 U.S. Social Security Applications and Claims Index, 1936-2007. U.S. Marine Corps Muster Rolls, 1798-1958, pages #304, 1350. Service #1515385. U.S. Social Security Death Index, 1935-2014.