Ralph Miller Lander
Born: May 10, 1898 In Greenburgh, NY
Died: July 14, 1976 In Armonk, NY

Sex: Male Eyes: Grey Height: 5' 8"
Ralph Miller Lander was born on May 10, 1898 in Greenburg, NY to parents Norman Williams and Mary Bare Lander. In 1918, when he registered for the WWI draft, he worked as a clerk for Lauder & Lovelette of Armonk, NY. As per the 1920 U.S. Census, he lived with his parents in North Castle, NY, was single and was a house carpenter. As per the 1930 U.S. Census, he was married to Marion Ast (wedding date and place unknown), had a daughter and worked in a grocery store. He enlisted in the U.S. Army on November 7, 1918 and was released from service on January 30, 1919. No further information available on his service.
After the war, he and Marion had two more daughters and lived in Armonk. He appointed as the postmaster for Armonk on January 5, 1926 and again on September 19, 1929. No other information is available on his post-war life. He died on July 14, 1976 in Armonk, NY.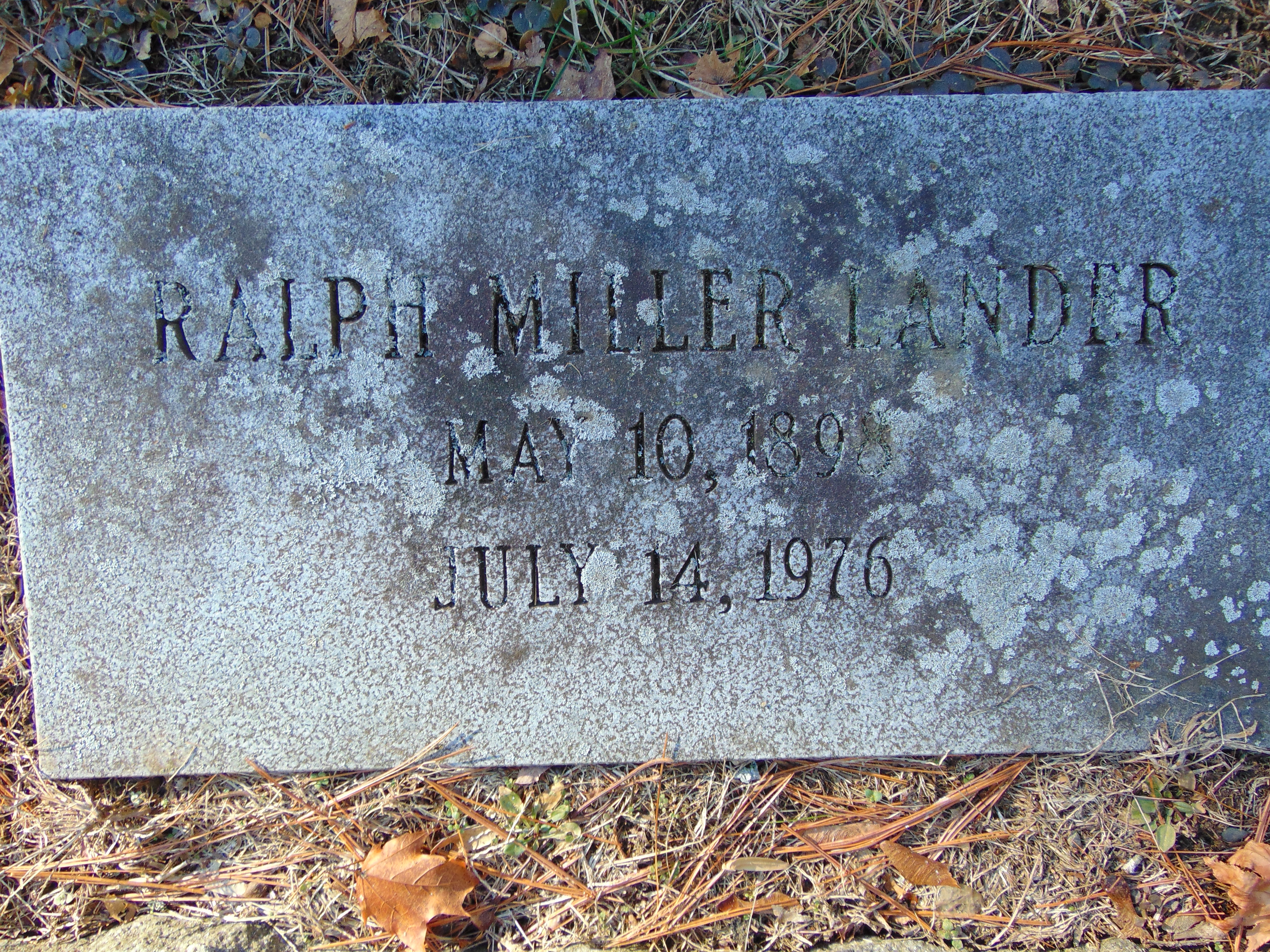 U.S. World War I Draft Registration Cards, 1917-18, page #25. U.S. Appointments of U. S. Postmasters, 1832-1971, page #252. Veterans Affairs BIRLS Death File. U.S. Social Security Death Index, 1935-2014.