Ralph Walter Kuhn
Born: January 16, 1918 In White Plains, NY
Died: July 8, 2007 In Armonk, NY

Sex: Male Height: 5' 6"
Ralph Walter (a/k/a "Waffles") Kuhn was born on January 16, 1918 in White Plains, NY to parents Walter O. and Martha M. Lemitz Kuhn. As per the 1930 U.S. Census, he was living at the Wartburg Orphans Farm School in Mt. Vernon, NY. Prior to enlisting, he had attended undergraduate and graduate schools (institutions and degrees unknown). He moved to Armonk, NY in 1936 and married Ruth Coupe in 1940 and had a son. He enlisted in the U.S. Army on December 14, 1942 in New York City as a Private. No further information is available about his service.
After his service, he was employed by Eaton, Yale and Town as a timelock inspector until he retired in 1985. He was also a watchmaker. "Waffles," as he was known throughout the community, served as a volunteer fireman with the Armonk Fire Department for 66 years. He died on July 8, 2007 in Armonk.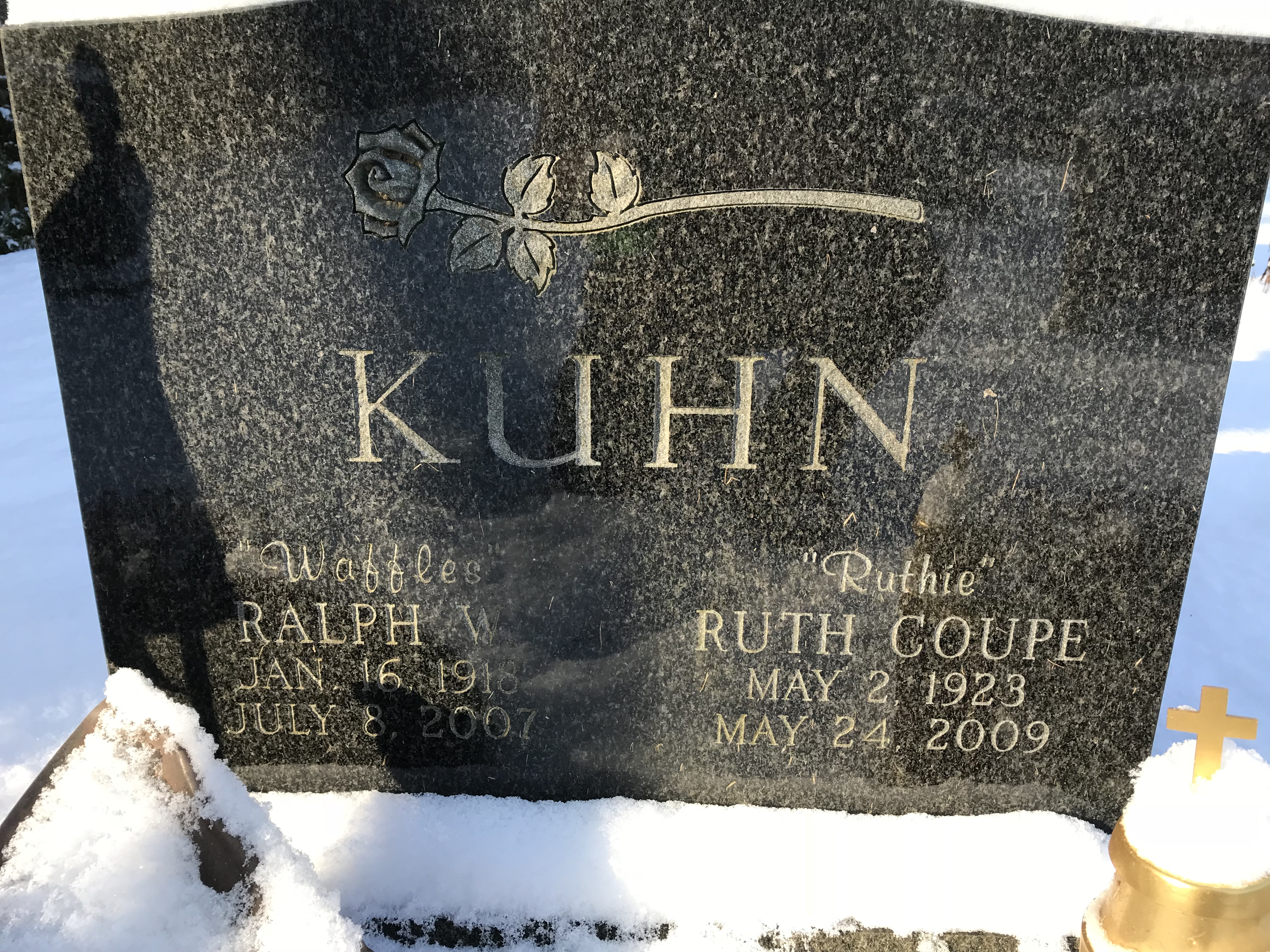 U.S. Social Security Applications and Claims Index, 1936-2007. U.S. World War II Army Enlistment Records, 1938-46. Army serial #32683870. U.S. Social Security Death Index, 1935-2014. http://www.legacy.com/obituaries/lohud/obituary.aspx?page=lifestory&pid=149586354