Richard William Koenig
Born: May 6, 1917 In Wilton, CT
Died: February 4, 2004 In Armonk, NY

Sex: Male Height: 5' 7"
Richard William Koenig was born on May 6, 1917 in Wilton, CT to parents Richard H. and Martha E. Block Koenig. As per the 1925 New York State Census and the 1930 U.S. Census, the family lived in North Castle, NY. As per the 1940 U.S. Census, he was single and working as an assistant photographer. He enlisted in the U.S. Army on June 20, 1941 at Fort Jay, Governors Island, NY as a Private. No other information available on his service.
He married Noreen Long in mid-1944 in Westminster, Middlesex, England. They had a daughter. He worked as a Superintendent at Fairchester Builders in Pleasantville, NY. He died on February 4, 2004 in Armonk, NY.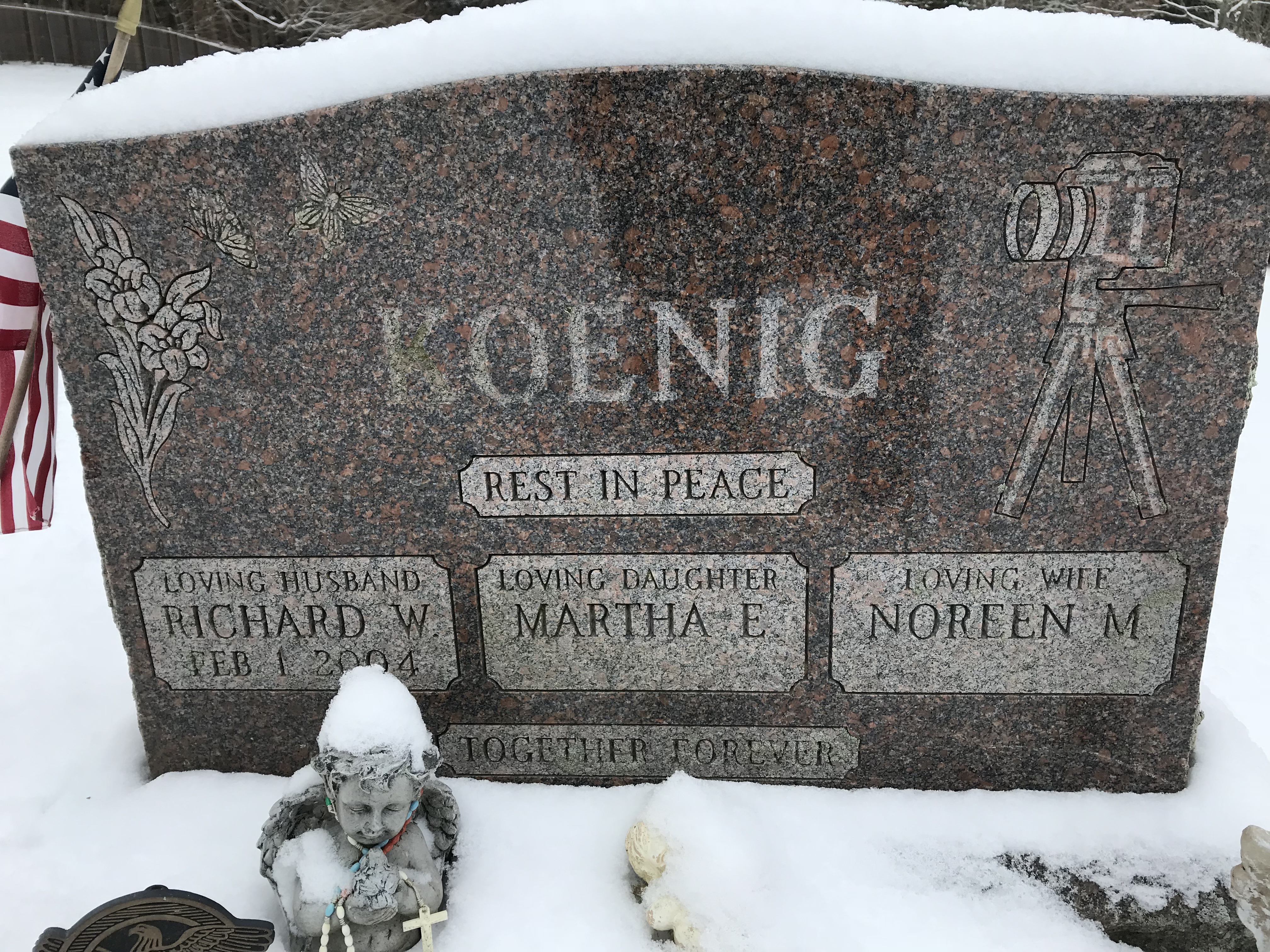 U.S. World War II Army Enlistment Records, 1938-1946. Amry serial #32096271. England & Wales, Civil Registration Marriage Index, 1916-2005, page #23. U.S. Social Security Applications and Claims Index, 1936-2007. U.S. Obituary Collection, 1930-2017. http://www.legacy.com/obituaries/lohud/obituary.aspx?n=richard-w-koenig&pid=149183755