Ellis Rufus Kittredge
Born: January 14, 1894 In Newport, VT
Died: December 1965 In Armonk, NY

Sex: Male Eyes: Light Blue Height: 5' 6.5"
Ellis Rufus Kittredge was born on January 14, 1894 in Newport, VT to parents Rufas and Nellie M. Wright Kittredge. In 1917, he was single and a farmer in Island Pond, VT. He was inducted into the U.S. Army on July 24, 1918 in Island Pond, VT in the 151st Depot Brigade as a Private. He was discharged on January 10, 1919 at Camp Devens, Massachusetts.
As per the 1930 U.S. Census, he was living in Bedford, NY with his widowed mother and was a chauffeur for a private family. As per his WWII draft registration, he worked for Central Hanover Bank & Trust Company in New York City. He was married to Laura Lucille Ainsworth (date unknown) and had two children. Private Kittredge died in December 1965 in Armonk, NY.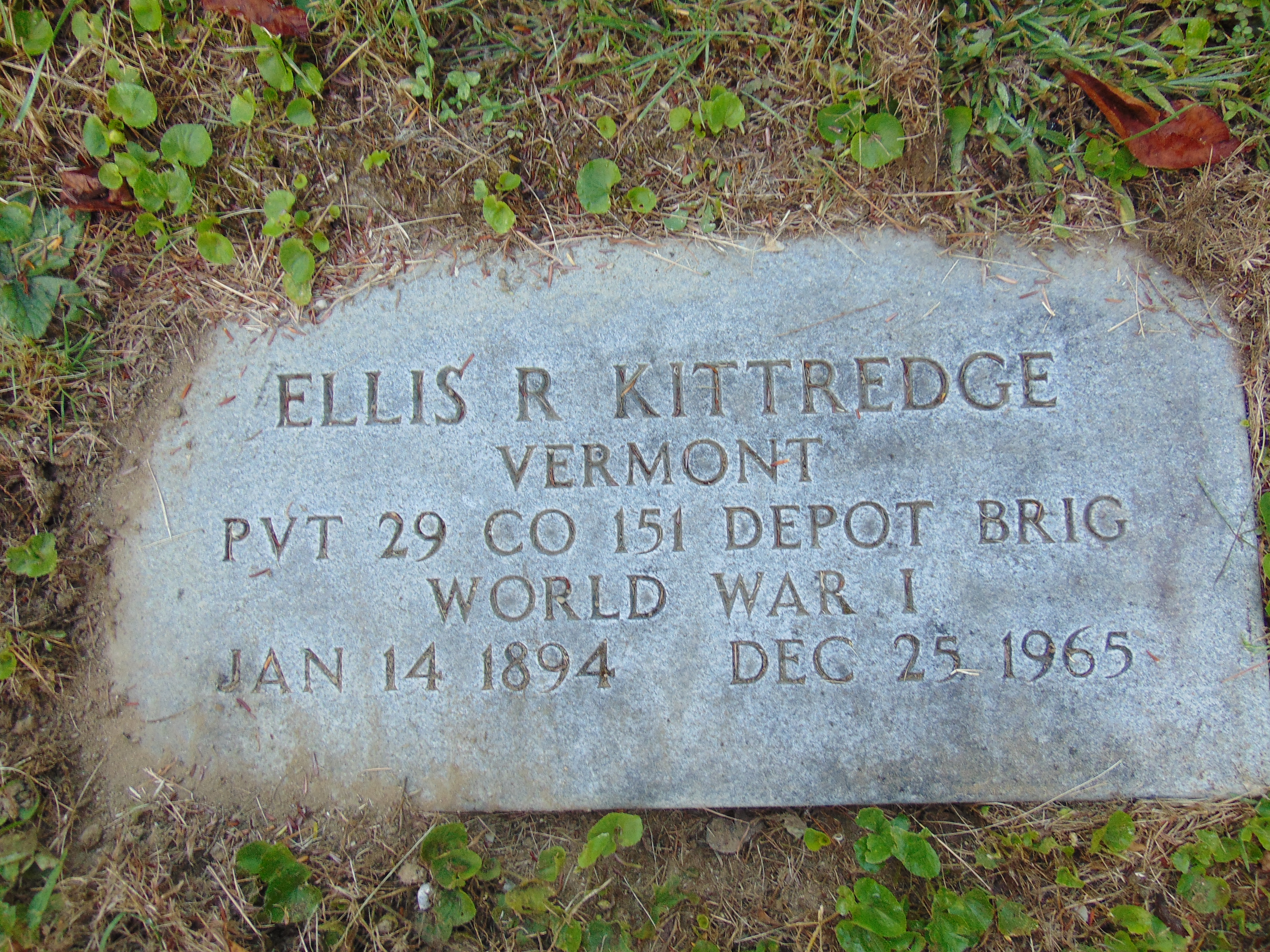 U.S., World War I Draft Registration Cards, 1917-1918, page #39. U.S., Adjutant General Military Records, 1631-1976, page #716. Army Serial #3156832. U.S. World War II Draft Registration Cards, 1942, page #253. U.S. Social Security Death Index, 1935-2014.