Frank Johnson
Born: September 7, 1921 In White Plain, NY
Died: November 30, 2012 In Armonk, NY

Sex: Male Height: 5' 9"
Frank "Hank" Johnson was born on September 7, 1921 in White Plains, NY to parents Frank and Sadie See Johnson. He enlisted in the U.S. Army Air Corps on June 17, 1942 at Fort Jay Governors Island, NY as a Private. He served in the European Theater, stationed in England, France and Belgium. He worked as a mechanic on the aircraft of the Army Air Corps. He served during the Battle of the Bulge.
He was married to Dorothy Kenney on August 22, 1947 in White Plains; they had two daughters (Karen and Patricia) and lived in Armonk, NY. He was a self-employed stonemason who was well known for his stonewalls. He built the columbaria at St. Stephen's Church in Armonk. Frank was also known to have a passion for tag sales. He died on November 30, 2012 in Armonk.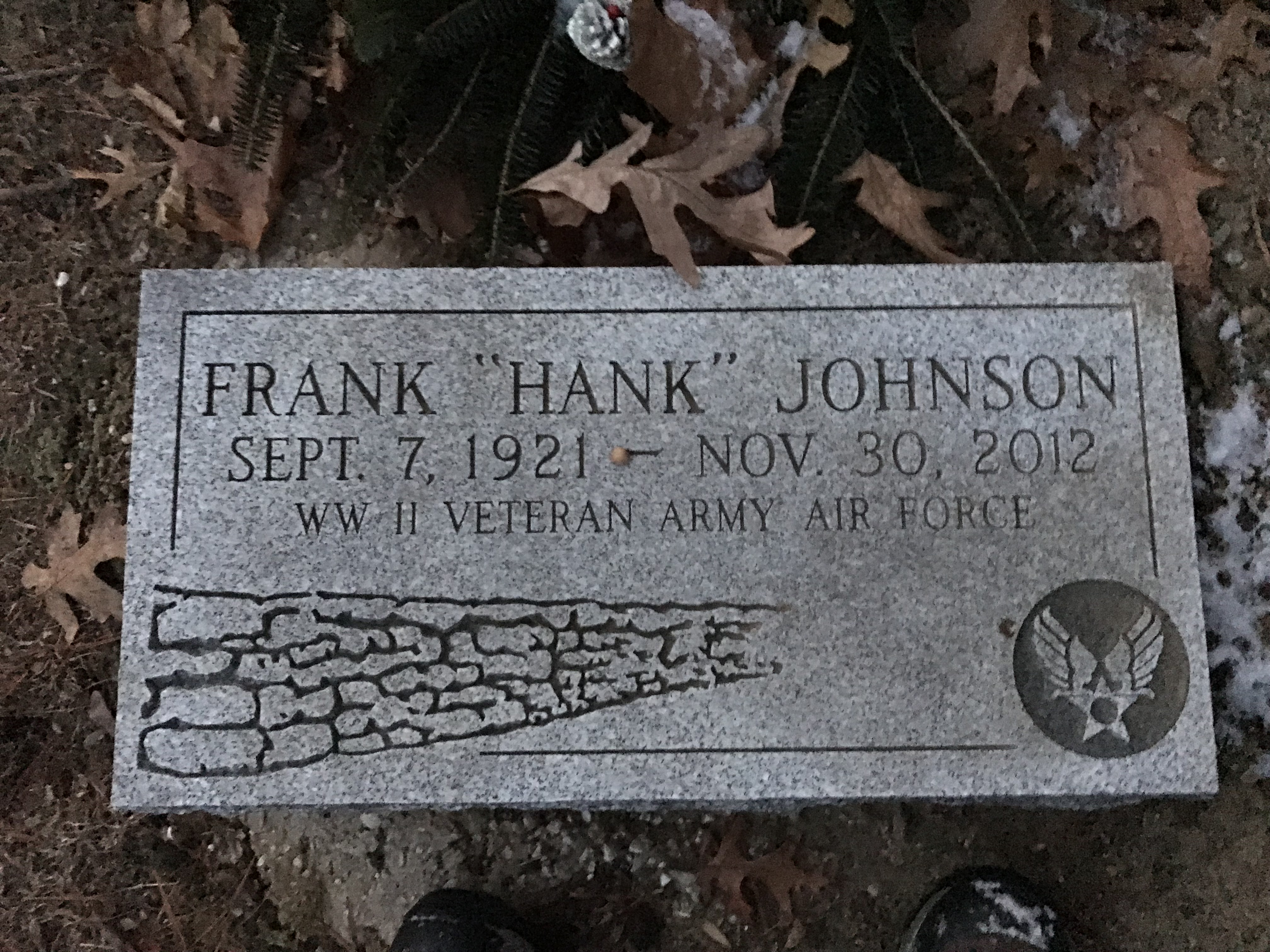 U.S. World War II Army Enlistment Records, 1938-1946. U.S. Social Security Death Index, 1935-2014. http://www.legacy.com/obituaries/lohud/obituary.aspx?page=lifestory&pid=161411601