John L Woolsey
Born: March 5, 1842 In Bedford, NY
Died: February 16, 1916 In North Castle, NY

Sex: Male
John L. Woolsey (a/k/a Wolsey) was born on March 5, 1842 in Bedford, NY to parents William and Electa Marie Sarles Woolsey. Prior to enlisting, he was a farmer and single. He enlisted on November 10, 1861 in New York City in the 24th New York Independent Battery, Light Artillery Regiment, for a three-year period. He mustered in as a Private on December 7, 1861.
He was wounded (gunshot wound to his right arm) and captured on April 20, 1864 at Plymouth, NC and imprisoned at Salisbury, later at Andersonville. He was paroled on March 2, 1865. He transferred to Battery L of the 3rd New York Artillery Regiment on May 28, 1865. He mustered out on May 3, 1865 in Albany, NY as part of the 24th Battery.
He was married to Maria A. Dixon on April 9, 1872 in North Castle, NY; they had three daughters (Alice, Emma and Grace) and two sons (Albert and Harry). As per the 1880, 1900 and 1910 U.S. Censuses, the family lived in North Castle where he worked as a farmer. He died in February 16, 1916 on North Castle.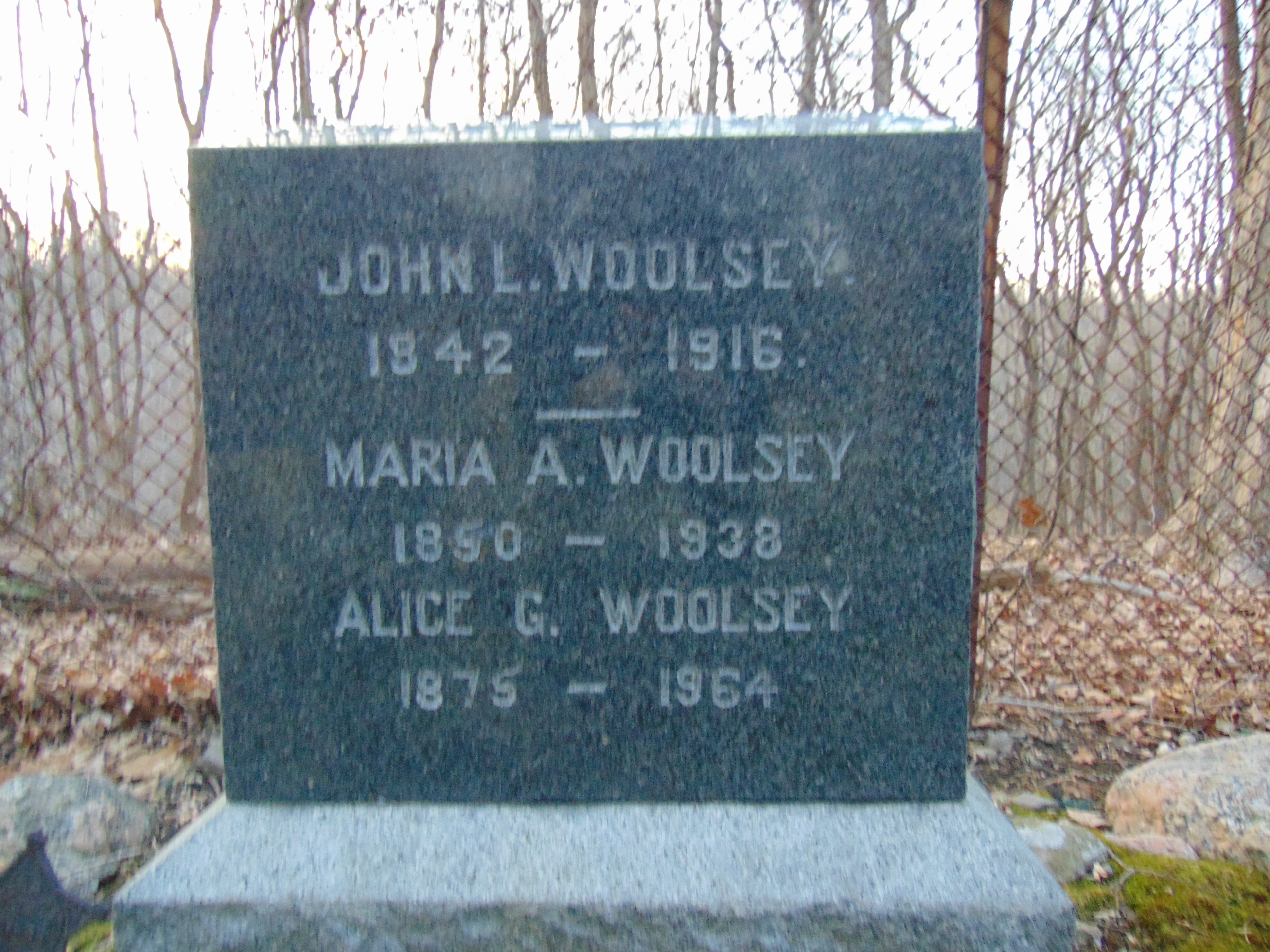 WPA locations 8552. He is on page 15 of the North Castle Town Clerk's roster, on Richard Lander's list, on Ancestry.com: 1861-5, NARA M551/roll155, on the 1890 Veterans' census, living in Banksville, NY. Andersonville reference page 1073 (60) code 43529. New York State Division of Military and Naval Affairs, Unit History Project, 24th Independent Artillery Regiment, page #30. Not in records of the 3rd Artillery Regiment. U.S. Social Security Applications and Claims Index, 1936-2007. New York, County Marriage Records, 1847-49 and 1907-36, file #001031495.