James H Jerman
Born: 1834 In Easton, PA
Died: 1921

Sex: Male
Private James H Jerman was born in Easton, PA in 1834. He enlisted in Salem, New York on September 23, 1861, in Company A of the 7th New York Cavalry Regiment for a three-year period. He mustered in as a Private on October 28, 1861. He mustered out with the Company on March 31, 1862 in Washington, D.C. On September 18, 1862, he reenlisted in Company D of the 6th Connecticut Infantry Regiment and mustered out on August 21, 1865 in New Haven, Connecticut. During his service he fought at Manassas Gap, Virginia.
He received an invalid's pension on September 4, 1890 and died in 1921. His widow, Annie, received a widow's pension on October 8, 1921.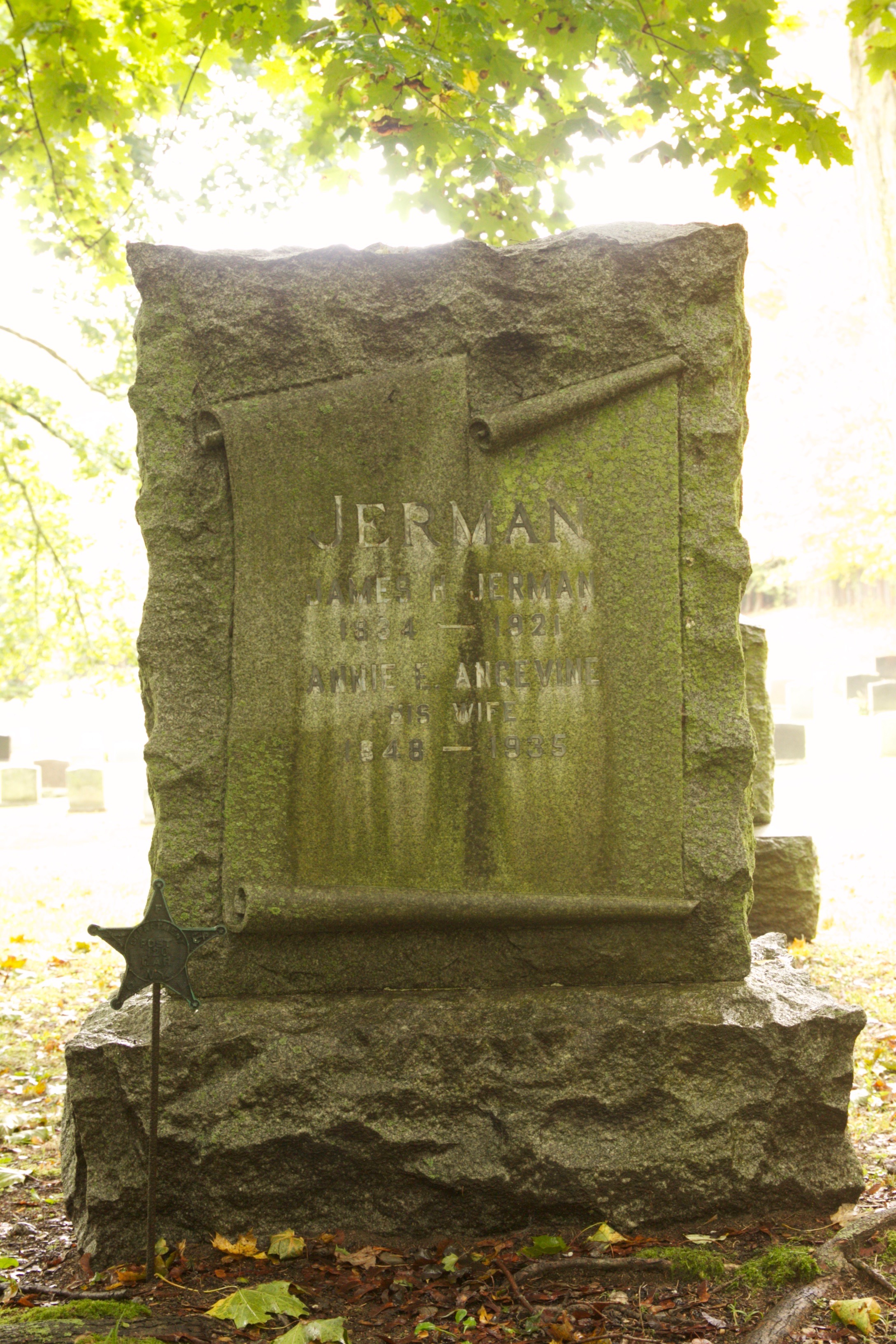 He is in Ancestry.com's 1861-5 NARA 535/roll 8 for his Connecticut service. He is NARA M551/roll 71 for his New York service. He is on Richard Lander's list. New York State Division of Military and Naval Affairs, Unit History Project, 7th New York Cavalry Regiment, page #47.