James Nicholson Angevine
Born: 1830 In Tarrytown, NY
Died: January 24, 1911 In Armonk, NY

Sex: Male
James Nicholson Angevine was born in 1830 in Tarrytown, New York (another source says born in 1843 in North Castle, New York). His parents are Peter and Catherine Angevine. Prior to enlisting, he was a shoemaker. He enlisted on May 7, 1861 in Sing Sing, New York in Company F of the 17th New York Infantry Regiment, for a two-year period. He mustered as a Private on May 22, 1861.
From April 6, 1862 until June 2, 1863, his Company was detailed to Hampton Hospital, Virginia. He mustered out with the Company on June 2, 1863, in New York City. He may also have served in the 18th New York National Guard for 30 days in 1863. Received an Invalid's Pension in 1892. He died on January 24, 1911. His widow, Julia, then received a widow's pension. Almost 30 years after his death, in August 1940, he received a government stone, inscribed James N. Angevine. The WPA veterans' cemetery index lists him incorrectly as James E Angevine and that he was killed in action at Gettysburg.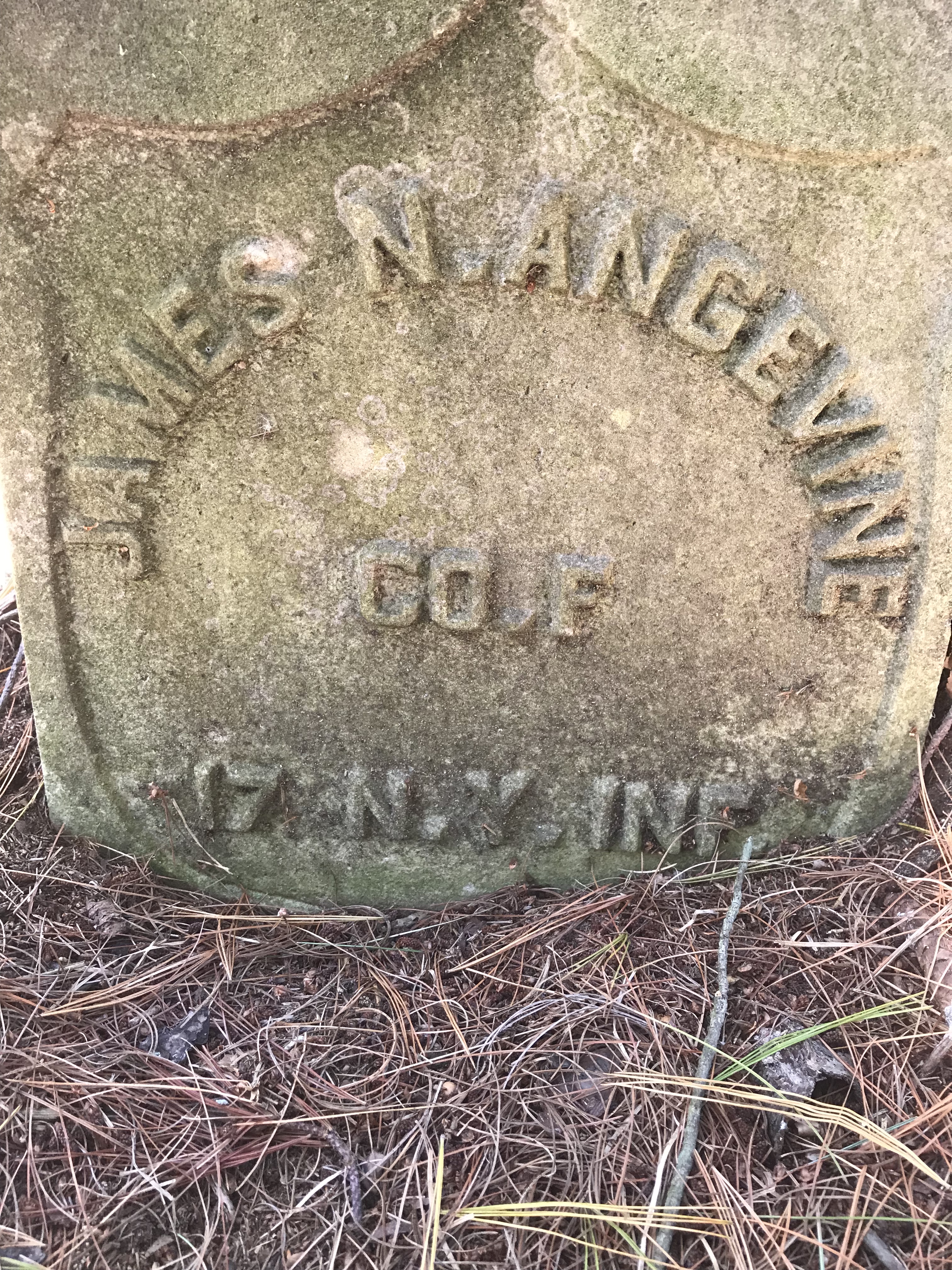 WPA location 8583. He was listed in NARA M5511 Roll 3, but not in 1890 Veterans' census and is on page 14 of the North Castle Town Clerk's ledger. He is on Richard Lander's list. New York State Division of Military and Naval Affairs, Unit History Project, 17th Infantry Regiment, page #2.