Ross Alba Huntington
Born: January 25, 1922 In Littleton, NH
Died: November 21, 2003 In Pleasantville, NY

Sex: Male Height: 5' 7.5"
Ross Alba Huntington was born on January 25, 1922 in Littleton, NH to parents John Ace and Eva Elva Pilbra Huntington. Ross was an Eagle Scout! He married Cornelia Mildred Lamont on April 20, 1942 in Littleton; he was an accountant. They moved to Schenectady County, NY. He enlisted in the U.S. Army on November 19, 1942 in Albany, NY. Upon discharge (date unknown), he was a decorated Technical Sergeant. No other information available on his service.
He was divorced from Cornelia (date unknown) and married Faye Annabelle Miller on February 9. 1946 in Caanan, CT. IN 1948, they moved to Rockford, IL and they had two sons and two daughters. In 1992, they lived in Beacon, NY. He worked as a construction estimator for 55 years and was a Freemason. He died on November 21, 2003 in Pleasantville, NY.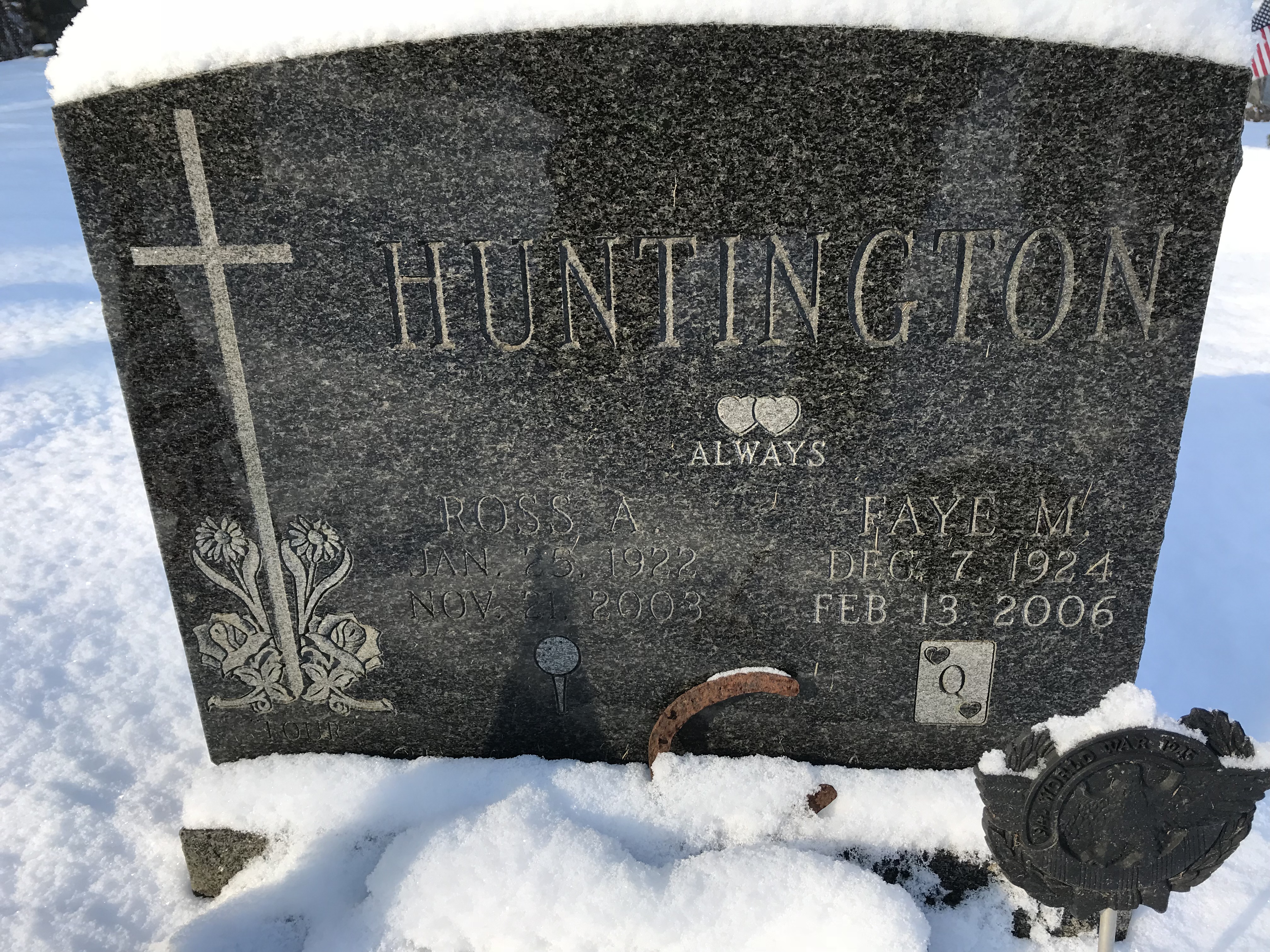 U.S. World War II Army Enlistment Records, 1938-1946. Army serial #32662909. New Hampshire, Marriage and Divorce Records, 1659-1947, pages #612-613. U.S. Social Security Death Index, 1935-2014. http://www.legacy.com/obituaries/lohud /obituary.aspx?page=lifestory&pid=149181830