Lyman Purdy Horton
Born: November 3, 1918 In Greenwich, CT
Died: March 14, 1981 In Greenwich, CT

Sex: Male
Lyman Purdy Horton was born on November 3, 1918 in Greenwich, CT to parents Lyman P. and Annie Lockwood Horton. They lived in Greenwich during the 1920s through 1935, when they moved to Bedford, NY. As per the 1940 U.S. Census, they lived in North Castle, NY. He enlisted in the U.S. Army on April 15, 1941 in Jamaica, NY. He was released from service at the rank of Technical Grade 5 on September 20, 1945. No further information is available on his service.
He was married to Louise Birdsell (wedding date and place unknown). He was a masonry contractor in the construction industry. He died on March 14, 1981 in Greenwich, CT.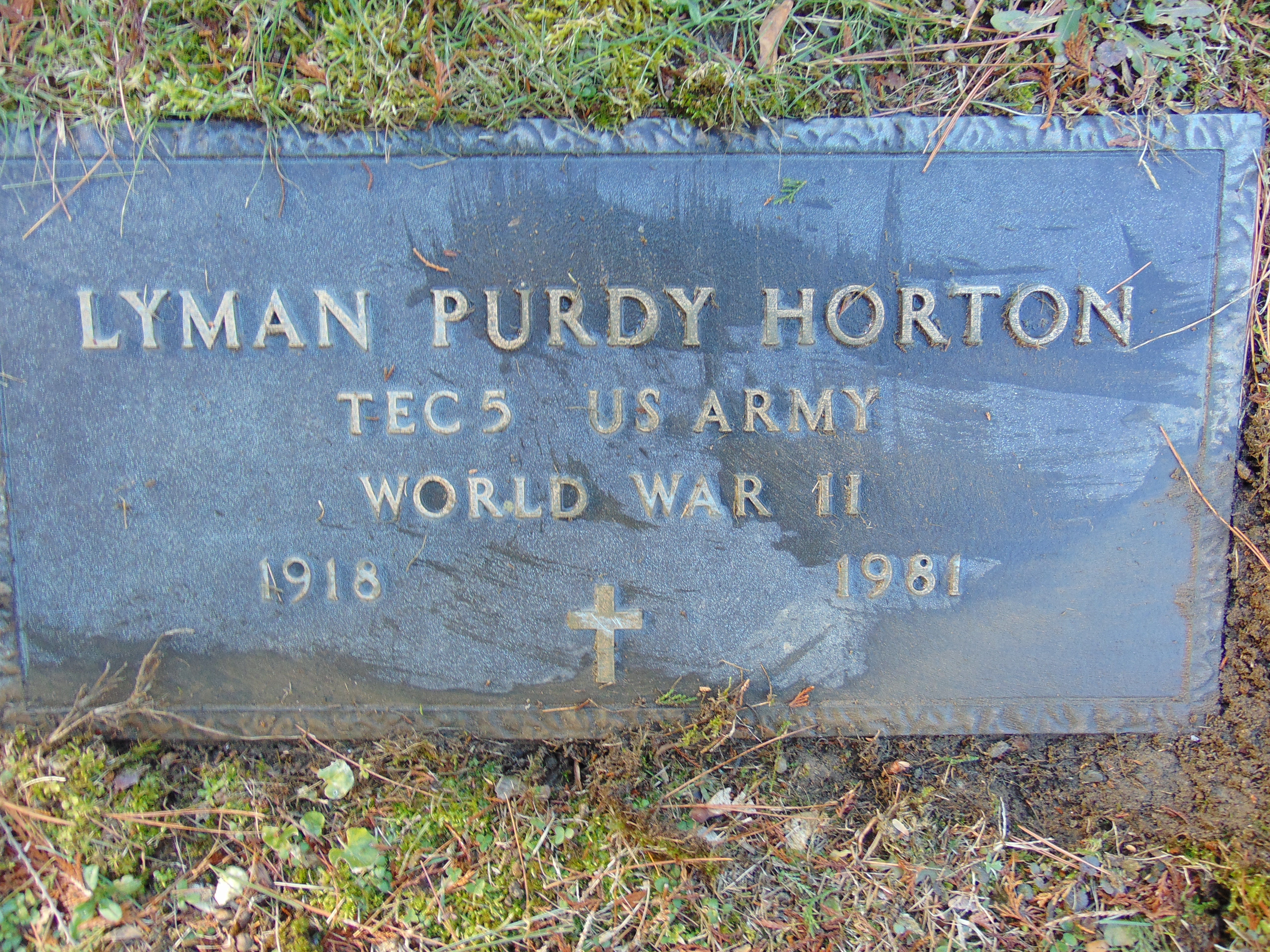 U.S. World War II Army Enlistment Records, 1938-46. Army serial #32113889. U.S. Social Security Death Index, 1935-2014. U.S. Department of Veterans Affairs BIRLS Death File, 1850-2010.