Hiram G Ferris
Born: 1828
Died: March 20, 1865 In Annapolis, MD

Sex: Male Eyes: Hazel Height: 5' 5.5"
Hiram Ferris was born in 1828 to parents John and Susan Parker Ferris. Prior to enlisting he was a shoemaker. He enlisted - along with his brother, Harvey - on December 30, 1863 in Company F of the 5th New York Heavy Artillery Regiment, for a three-year period. He mustered as a Private on January 4, 1864. He received a $300 enlistment bonus from North Castle, New York.
He was captured on October 19, 1864 in Cedar Creek, Virginia and paroled on March 10, 1865 at Coxs Wharf, Virginia. He died of diease on March 20, 1865 at the Union camp hospital in Annapolis, Maryland. The location of his tombstone in Middle Patent Cemetery is unknown.
His wife Helen (called "Hattie") received financial assistance from the Town of North Castle in March and April 1865, totaling $19. In1865, their two oldest children were over the age of twelve and no longer entitled to relief. Hattie received a Federal widow's pension on June 8, 1865.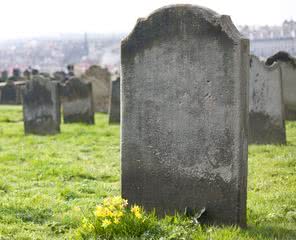 Hiram is on the Adjutant General's roster, is 551/1 45 at NARA, and on the W.P A. inventory of Civil War soldiers. He is on page 16 of the North Castle Town Clerk' s register. New York State Division of Military and Naval Affairs, Unit History Project, 5th Artillery Regiment, page #200.