Harvey F Wood
Born: October 1, 1841 In Armonk, NY
Died: September 30, 1911 In Tarrytown, NY

Sex: Male
Harvey F. Wood was born in October 1841 in Armonk, New York to parents Charles and Mary Wood. Prior to enlisting, he was a shoemaker. He enlisted on January 16, 1862 in North Castle, New York in Company C of the 5th New York Heavy Artillery Regiment for a three-year period. He mustered as a Private on January 23, 1862.
He supposedly fought at the battles of the Wilderness, Cedar Creek and Harper's Ferry. He was mustered out with his Company on July 19, 1865 at Harper's Ferry, Virginia.
He died on September 30, 1911 in Tarrytown, NY.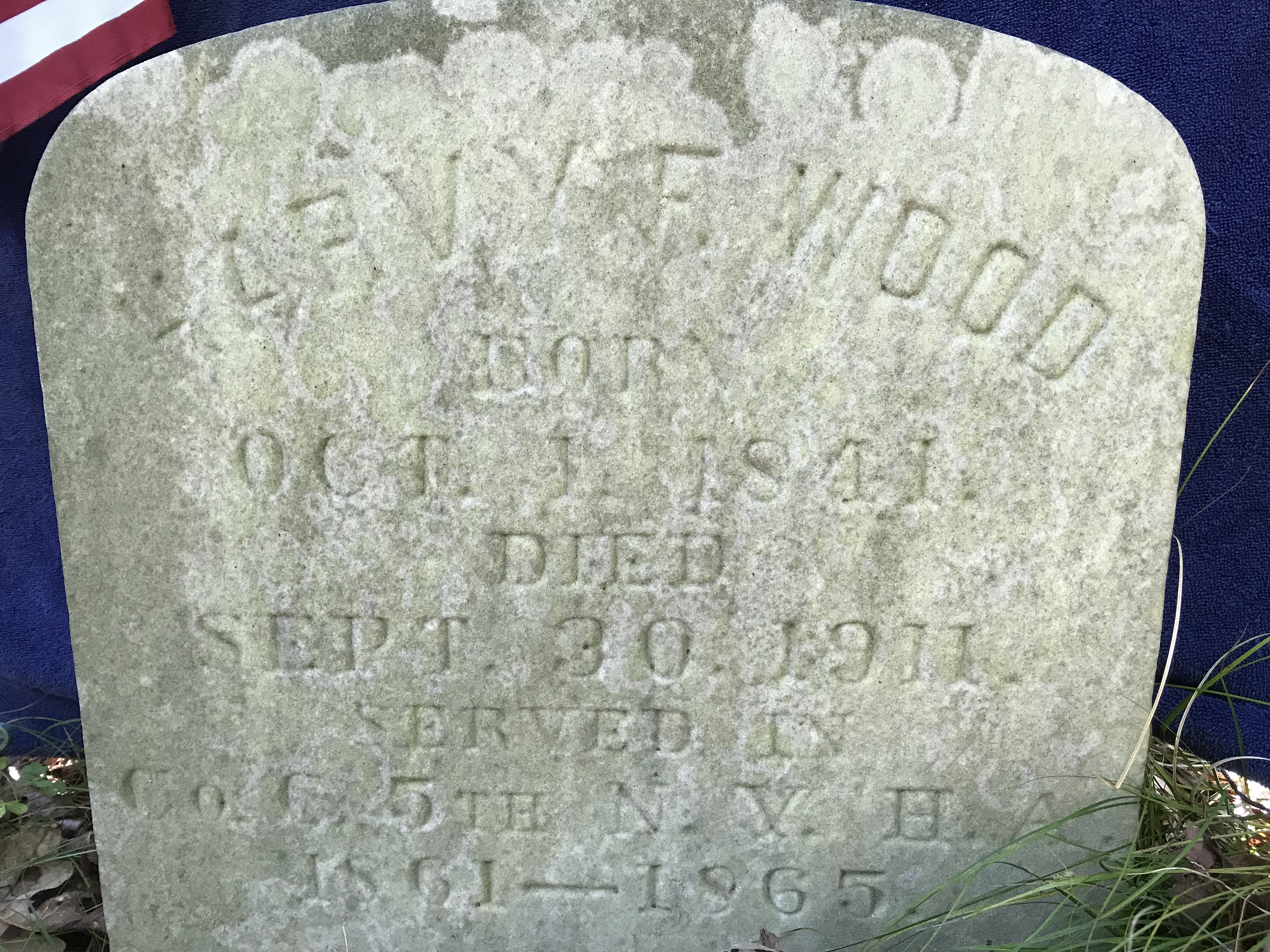 WPA 8552 locations. He is in Ancestry,com: 1861 -5, NARA M 551/roll 155, on Richard Lander's list. Not on the North Castle Town Clerk's roster or in 1890 Veterans' census. New York State Division of Military and Naval Affairs, Unit History Project, 5th Artillery Regiment, page #676.