Henry R Finch
Born: February 5, 1827
Died: October 11, 1892 In North Castle, NY

Sex: Male
Henry R. Finch was born on February 5, 1827 (place unknown) to parents Thomas and Ann Reynolds Finch. Prior to enlisting, he was a shoemaker and married. He enlisted on August 31, 1862 in White Plains, New York originally in Company B of the 135th New York Infantry Regiment for a three-year period. He received a $50 enlistment bonus. He mustered in as a Private on September 2, 1862. The 135th was disbanded on October 6, 1862 and became the 6th Regiment New York Volunteer Artillery and Private Finch transferred to Company B. He deserted at Maryland Heights, Harper's Ferry on March 6, 1863.
He died on October 11, 1892 in North Castle, NY.
Henry and younger his brolher, Hiram, enlisted together. Hiram served his full term and was discharged a Sergeant.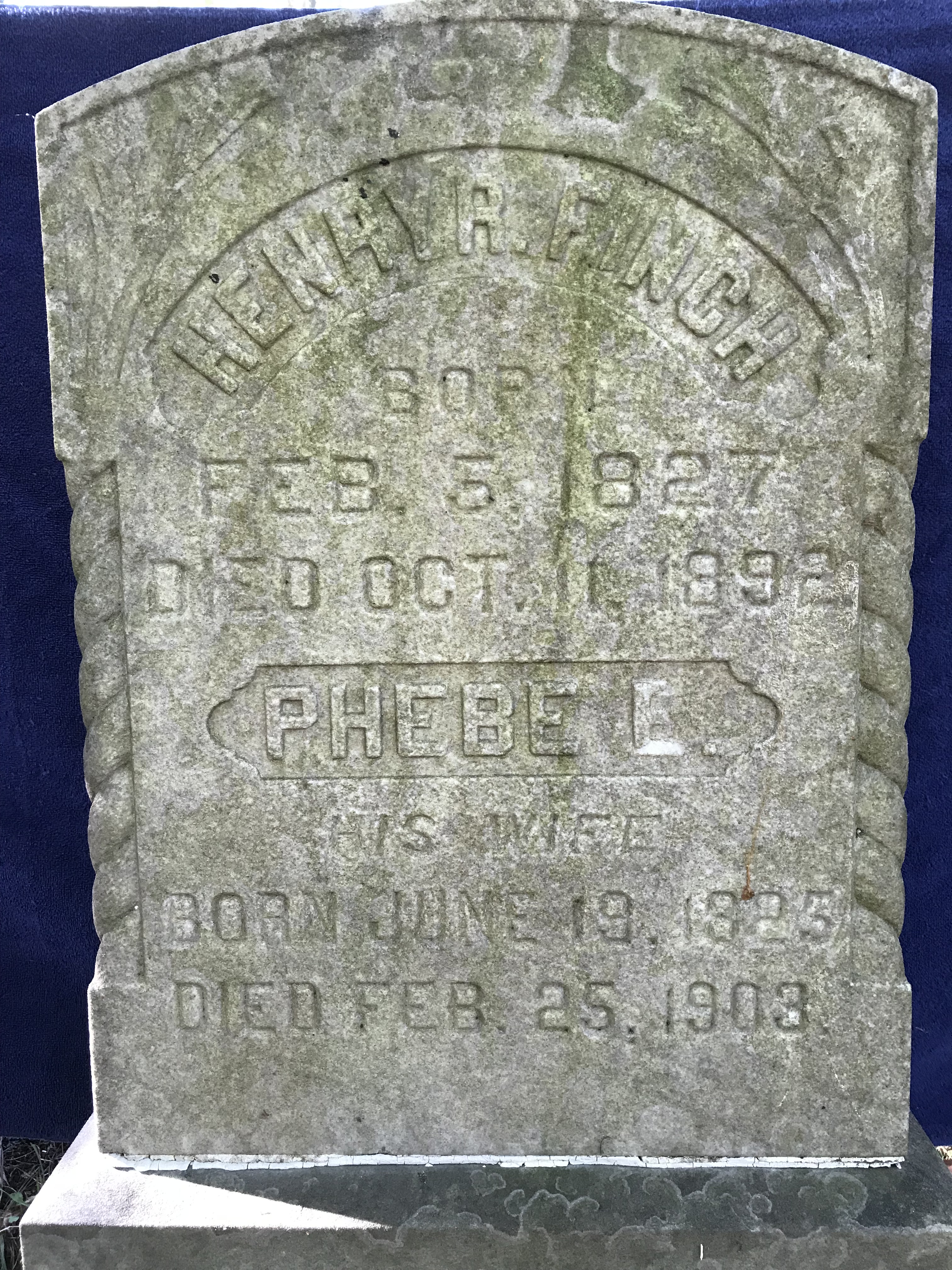 New York State Division of Military and Naval Affairs, Unit History Project, 6th Regiment New York Volunteer Artillery, page #178 states that he deserted. Page 14 of the North Castle Town Clerk's roster says he was a deserter, but was pardoned. Ancestry.com: 1861-5 lists him as M 551/ro846 and does not mention his deserting. He is on Richard Lander's list. The 1890 Veterans' census has his correct enlistment date but leaves the discharge date blank. He has a family stone but is not on WPA locations.