James Lee Harrison
Born: July 30, 1924 In St. Louis, MO
Died: September 8, 1992 In Williamsport, PA

Sex: Male
James Lee Harrison was born on July 30, 1924 in St. Louis, MO to parents Frederick Leroy "Lee" Jr. and Elma Leola Farmer Harrison. As per the 1930 and 1940 U.S. Censuses, the family lived in Belleville, IL. He married Mildred Hill on August 20, 1942 in Matagorda, TX.
He enlisted in the U.S. Army on October 20, 1943. He served with the 2528th Army Air Force Base Unit in Midland, TX. He was released from service on November 8, 1945. No further information is available on his service.
It is known that he was a doctor, but nothing is available on his education or medical practice. He died on September 8, 1992 in Williamsport, PA; he was cremeted, with some records have him buried in Green Mount Protestant Cemetery in Belleville, IL while there is a gravestone for him in Middle Patent Cemetery (no records verify the latter burial).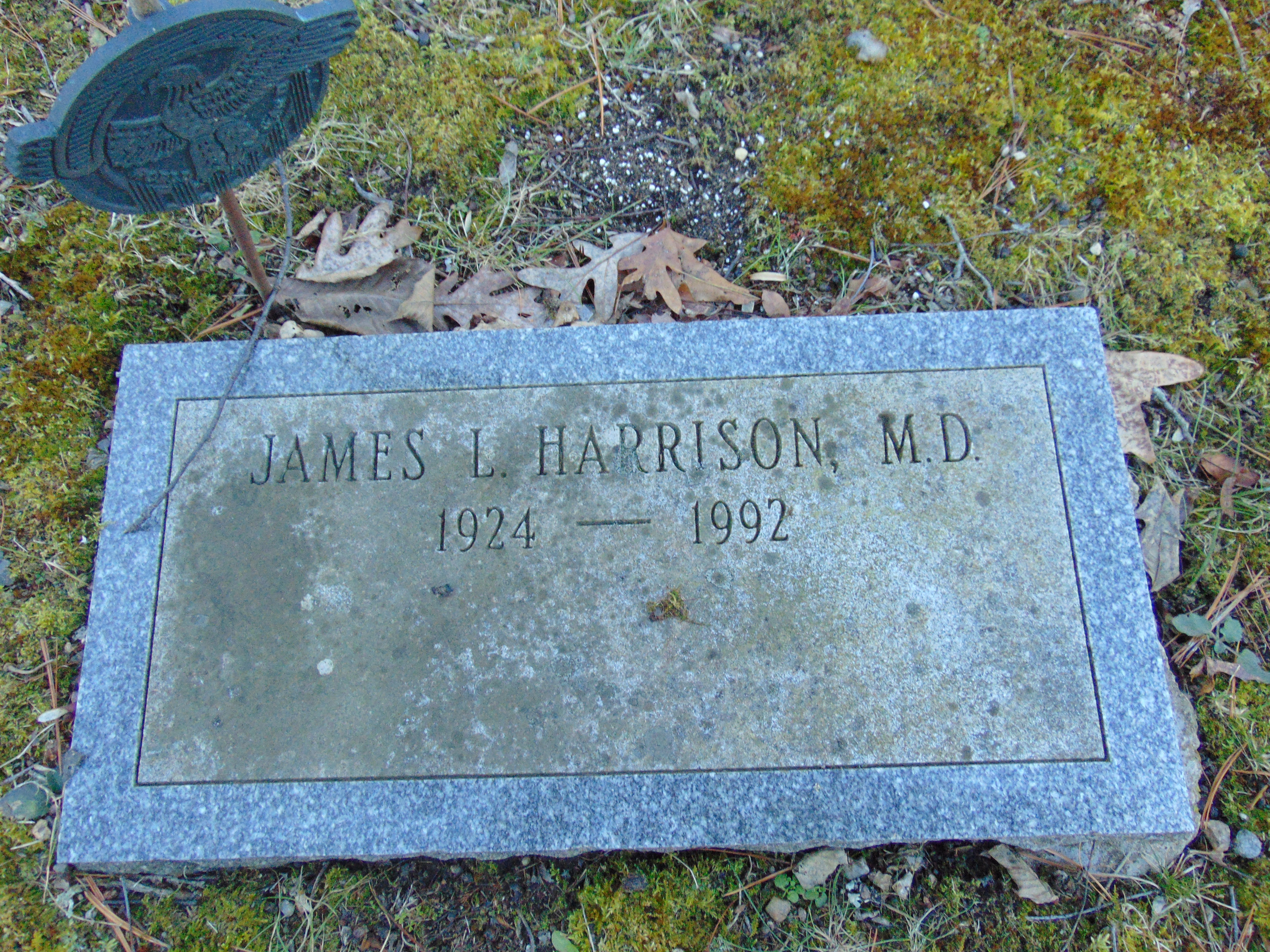 U.S. Social Security Applications and Claims Index, 1936-2007. U.S. Department of Veterans Affairs BIRLS Death File, 1850-2010. U.S. Social Security Death Index, 1935-2014. Pennsylvania, Veterans Burial Cards, 1777-2012, page #1907.