Floyd A Hardy
Born: July 1, 1905 In Worchester, MA
Died: May 29, 1969

Sex: Male Height: 5' 7.5"
Floyd A. Hardy was born on July 1, 1905 in Worchester, MA to parents William Seymour and Corinne G. Benoit Hardy. As per 1930 U.S. Census, the family lived in Brookline, MA and he was a commercial artist. He was married in 1931 in Brookline/Boston, but his spouse's name is unknown. When he enlisted in the U.S. Army on July 16, 1942 in Boston, MA, he was divorced with no children. His discharge date is unknown, but his headstone states that he was a Sergeant with the "134th REINF Battalion" but records of that unit do not have a Sgt Hardy listed.
No other information on his service or post-war life is available. He died on May 29, 1969 (place unknown).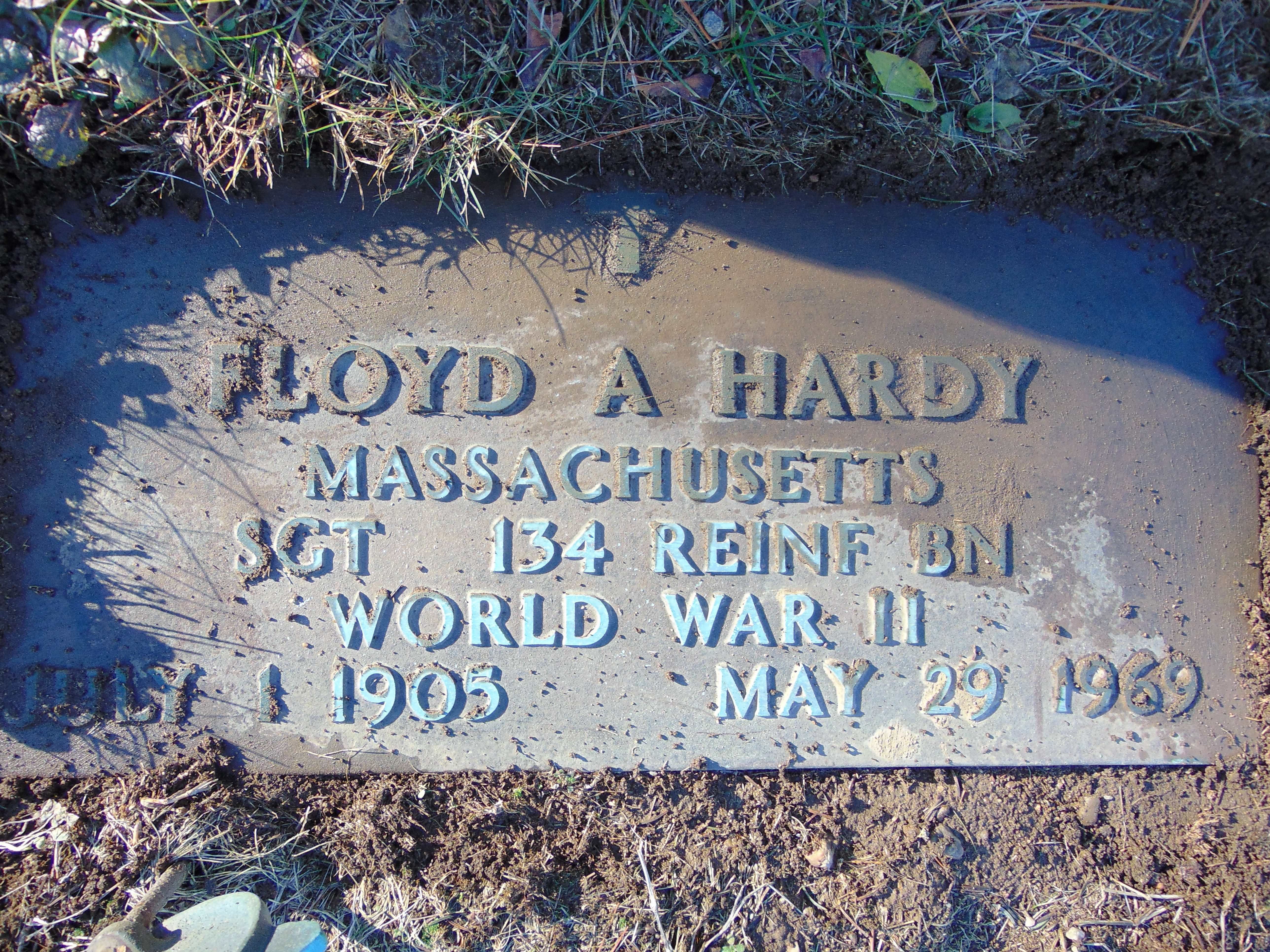 Massachusetts, Birth Records, 1840-1915. Massachusetts, Marriage Index, 1901-55 and 1966-70, page #324. WWII Army Enlistment Records. Army serial #31139457.