Gordon Charles Hand
Born: August 17, 1928 In Portchester, NY
Died: May 7, 1983 In Greenwich, CT

Sex: Male Eyes: Blue Height: 5' 7"
Gordon C. Hand was born on August 17, 1928 in Portchester, NY to parents Thaddeus and Helen Marie Sniffen Hand. As per the 1930 and 1940 U.S. Censuses, the family still lived in Greenwich. He was unemployed when he registered for the WWII draft on August 16, 1946. He enlisted in the U.S. Army on February 26, 1952 and was released from service on February 5, 1954.
He was married to Emeld (maiden name, wedding date & place unknown). He worked as a custodian at a public school. He died on May 7, 1993 in Greenwich, CT.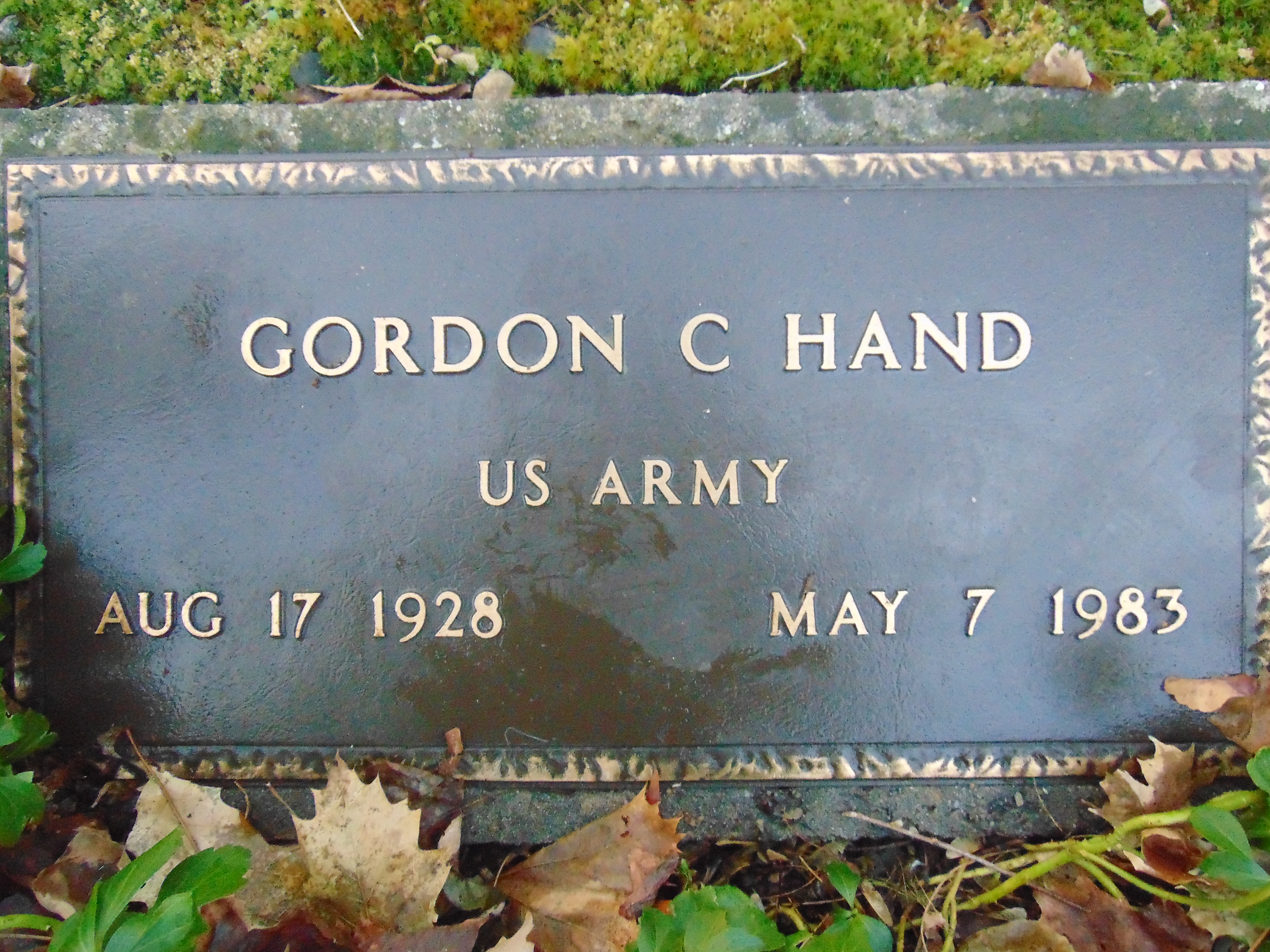 U.S. WWII Draft Cards Young Men, 1940-47. U.S. Social Security Death Index, 1935-2014. Connecticut Death Index, 1949-2012, file #09620. U.S. Department of Veterans Affairs BIRLS Death File, 1850-2010.