Richard Henry Haffner, Sr.
Born: April 19, 1933 In Bronx, NY
Died: November 29, 1991

Sex: Male
Richard Henry Haffner, Sr. was born on April 19, 1933 in the Bronx, NY to parents Richard and Mary Ferguson Wilson Haffner. As per the 1940 U.S. Census, he lived in New York City in a "half orphan home". He enlisted in the U.S. Army on February 10, 1953. He was released from service on December 2, 1954. No further information available on his service or his post-war life.
He died on November 29, 1991 (place unknown).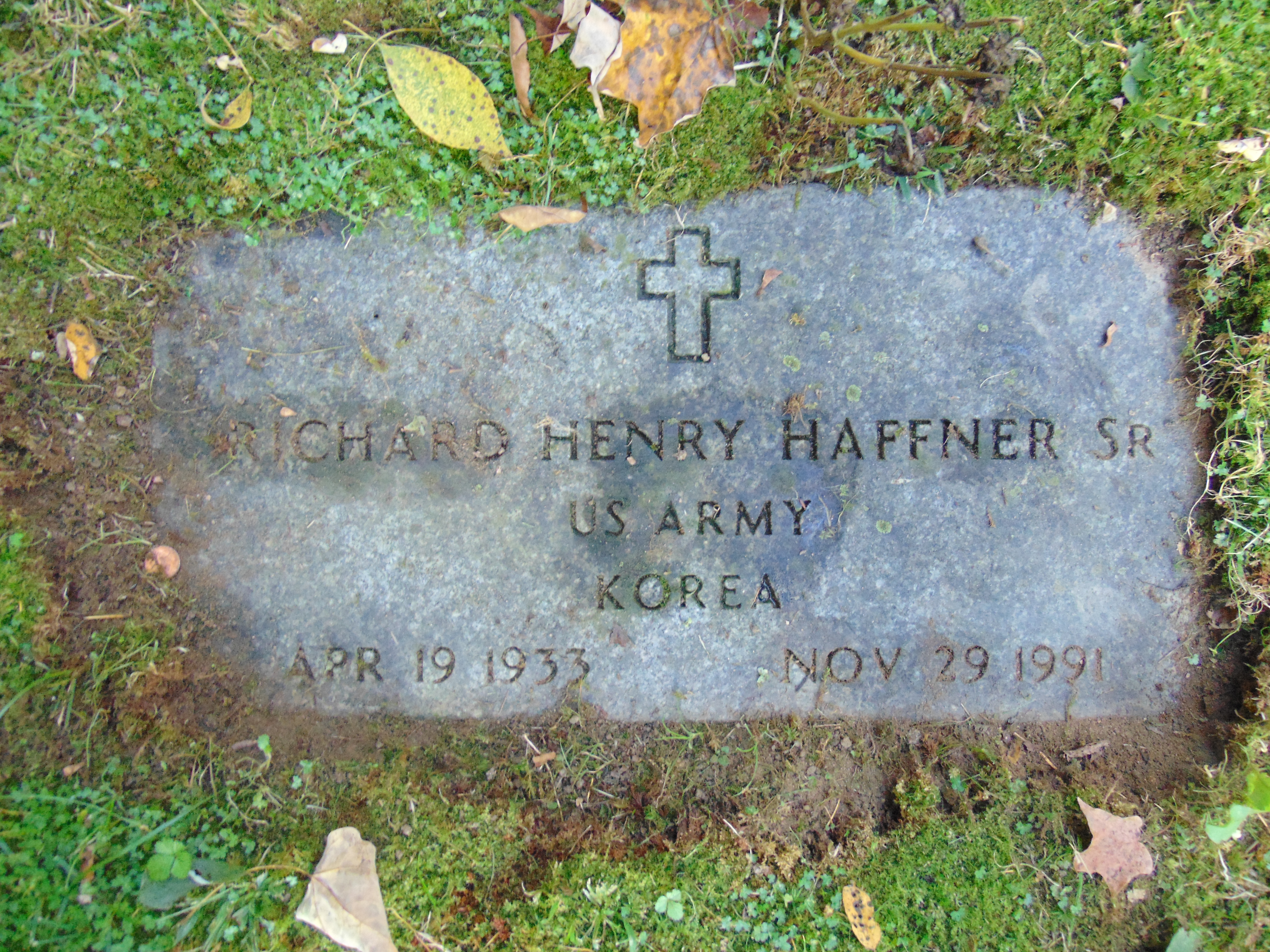 New York, New York, Births, 1910-65, certificate #5395. U.S. Social Security Applications and Claims Index, 1936-2007. U.S. Department of Veterans Affairs BIRLS Death File, 1850-2010.