Patrick William Goff
Born: September 2, 1928 In Portchester, NY
Died: July 16, 1990 In Sharon, CT

Sex: Male Eyes: Blue Height: 5' 5"
Patrick William Goff on September 2, 1928 in Portchester, NY to parents Patrick and Agnes Herson Goff. As of the 1930 U.S. Census, the family lived in North Castle, NY. In 1946, he worked for Palmer Brothers Engine Co. of Cos Cob, CT. He enlisted in the U.S. Army on February 26, 1951 serving during the Korean War and was released from service on February 4, 1953. No further information is available on his service.
After the service, he was an operations engineer in the construction industry. He was married to June E. Curry (sister of veterans Clarence and John Carey) and they had a son. They were divorced at some point. He died on July 16, 1990 in Sharon, CT.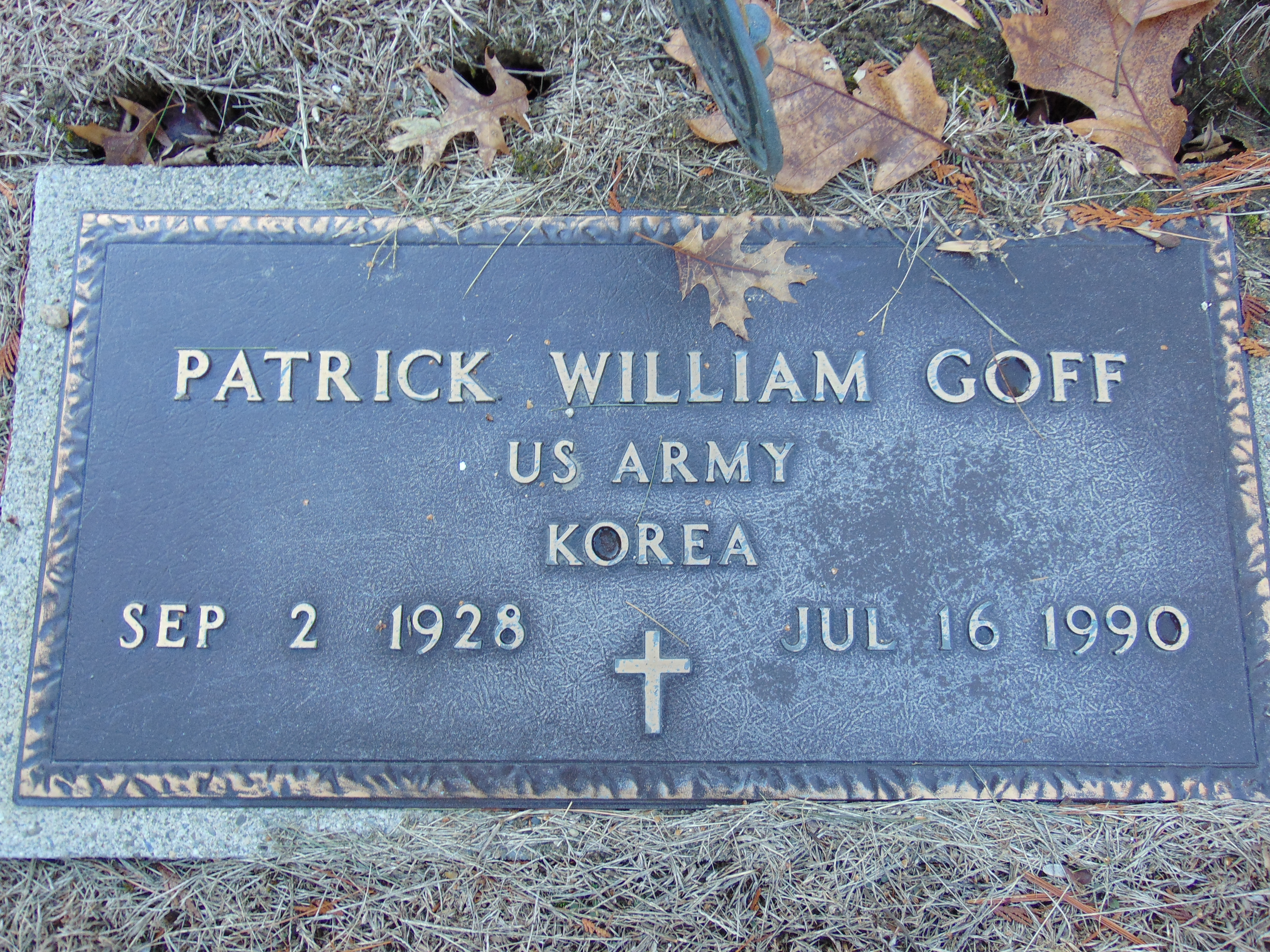 U.S. Social Security Applications and Claims Index, 1936-2007. U.S. WWII Draft Cards Young Men, 1940-47. U.S. Social Security Death Index, 1935-2014. U.S. Department of Veterans Affairs BIRLS Death File, 1850-2010. Connecticut Death Index, 1949-2012, file #15829 (date of birth incorrect).