Walter Sherman Gifford, Jr.
Born: December 15, 1917 In Washington, DC
Died: July 31, 1944 In Funafuti Atoll, Tuvalu

Sex: Male
Walter Sherman Giffords, Jr. was born on December 15, 1917 in Washington, DC to parents Walter Sherman Sr. and Alice Stephen Giffords. As per the 1930 and 1940 U.S. Censuses, the family lived in New York City. He joined the U.S. Navy Reserves as a Ensign on December 2, 1941 and was promoted to Lieutenant (Junior Grade) on October 1, 1942 and became a full Lieutenant on October 1, 1943. He died in combat (a plane crash) near the Funafutil Atoll, part of Tuvalu, on July 31, 1944.
He was posthumously awarded a citation by the Secretary of the Navy "for outstanding performance of duty while attached to the Division of Naval Communications, from December 19, 1941 to July 31, 1944. Carrying out his important work with skill and initiative, Lieutenant Gifford rendered invaluable assistance in fulfilling the obligations of the Division of Naval Communications throughout a critical period in the history of our country. By his professional ability and devotion to the completion of an exacting assignment, he contributed to the prosecution of the war and upheld the highest traditions of the United States Naval Service."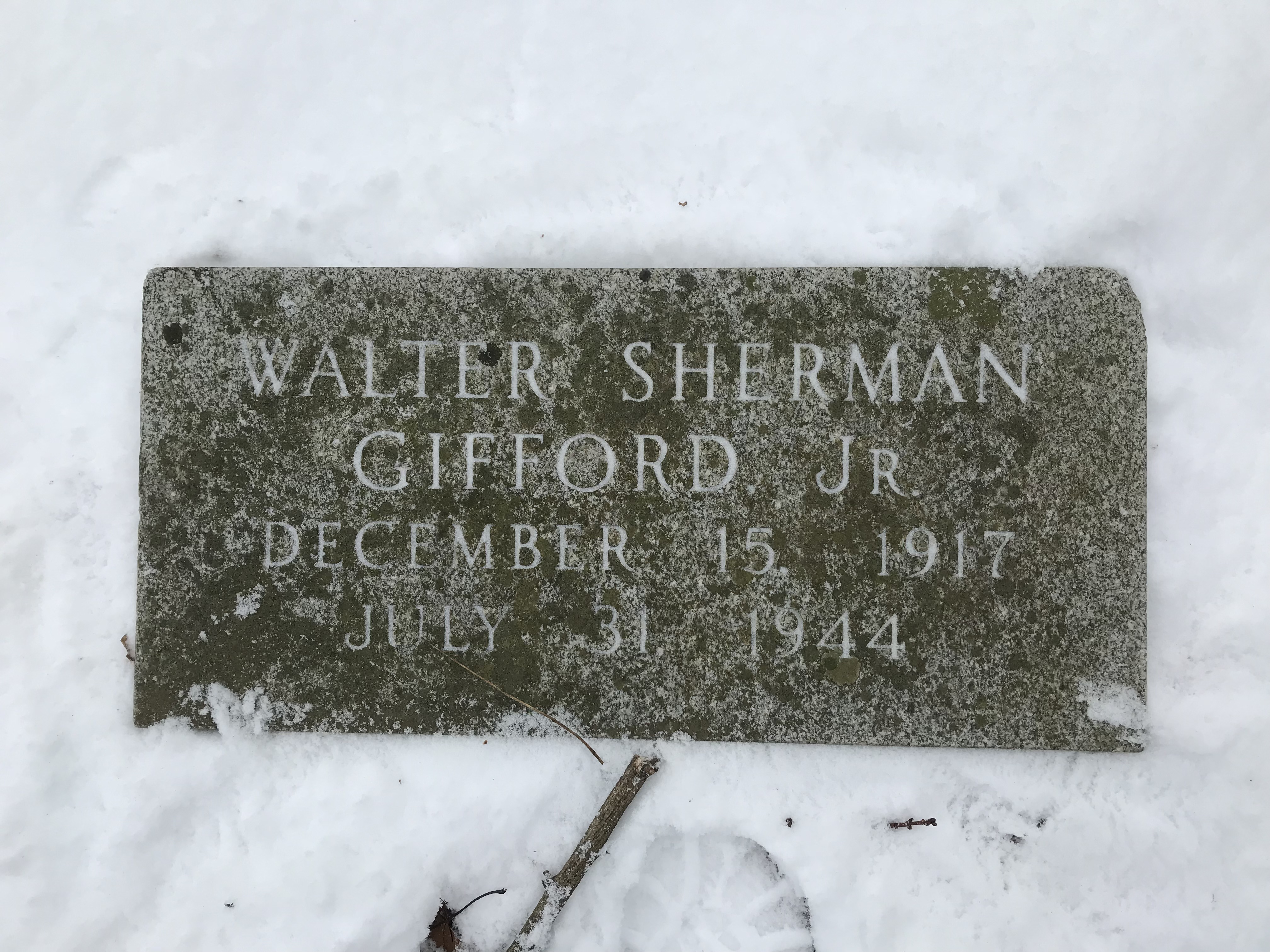 U.S., Select Military Registers, 1862-1985, page #475. WWII Navy, Marine Corps and Coast Guard Casualty List, page #162.