Lee Francis Giblin
Born: July 8, 1888 In Utica, NY
Died: December 5, 1964 In New York, NY

Sex: Male
Lee Francis Giblin was born on July 8, 1888 in Utica, NY to parents Francis F. and Ester C. (maiden name unknown) Giblin. He enlisted in the U.S. Navy on March 24, 1917 as an Ensign Provisional. He attended the Naval Training Camp at Pelham Bay Park, NY through October 17, 1917. He was placed on inactive duty on December 20, 1917 in New York City.
He married Mary Giffen on February 7, 1917 in New York City. As per the 1930 and 1940 U.S. Censuses, he lived in New York City with Mary and a daughter. He was an engineer in the construction industry. He died on December 5, 1964 in New York City.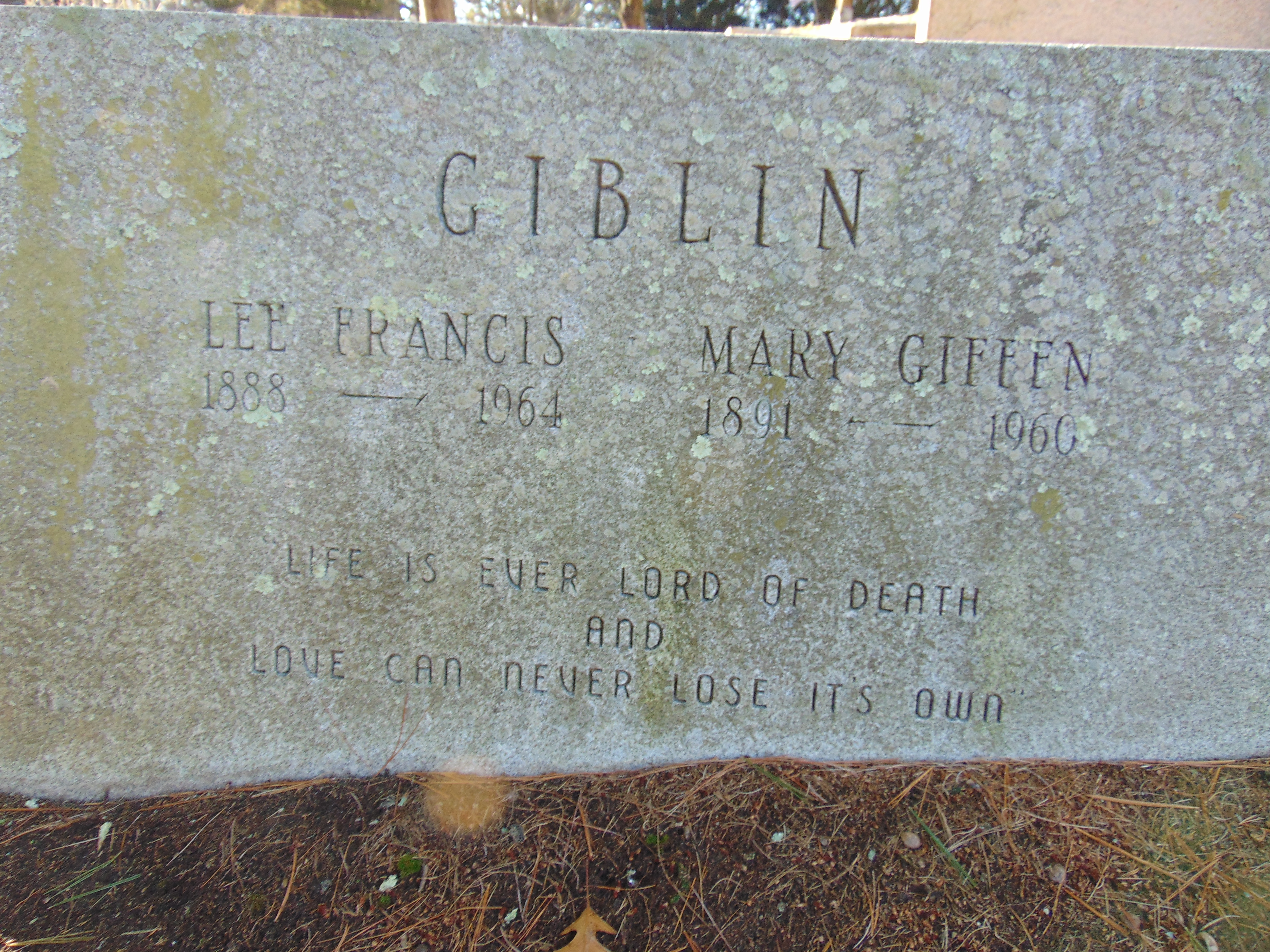 New York, Abstracts of World War I Military Service, 1917-1919, page #194. U.S. Social Security Death Index, 1935-2014.