George Tallman
Born: 1836 In Orange County
Died: November 16, 1902 In New York County

Sex: Male Eyes: Grey Height: 5' 9.5"
George Tallman was born 1836 in Orange County (City and State unknown) to parents George and Mary Anderson Tallman. Prior to enlisting, he was a shoemaker and was married, living in Banksville, New York. He enlisted on May 25, 1861 in New York City in Company B of the I7th New York Infantry Regiment for a three-year period. He mustered as a Private on the same day. He was promoted to Corporal on August 9, 1862 and then to Sergeant March 1, 1863.
Fought at Harper's Ferry, Virginia and Gettysburg, Pennsylvania. Sergant Tallman mustered out with his Company on June 2, 1863 in New York City.
The New York Data Base states that he reenlisted as a Sergeant on October 6, 1863 but deserted on October 11, 1863 from Camp Sprague, Staten Island, New York. The desertion charge must have been settled because on August 11, 1891 he was approved to receive an invalid's pension that was extended to his wife, Cornelia, on February 11, 1903.
He died on November 16, 1902 at a hospital in New York County. The location of his tombstone in Middle Patent Cemetery is unknown.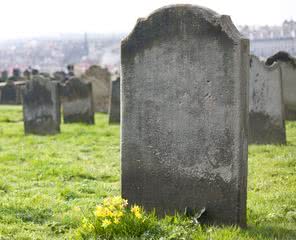 He is not on Richard Lander's list, nor in the 1860 Veterans' census. He is on Page 16 of the North Castle Town Clerk's roster (which states that he was discharged for disability) . He is on Ancestry.com: 1861-5,NARA M 551/1 38; his family stone is at WPA location 8568.