George F Pattison
Born: 1838 In New York City
Died: May 15, 1863 In Chancellorsville, VA

Sex: Male
George F Pattison was born in New York City in 1838. He enlisted on August 11, 1862 in Company H of the 17th Connecticut Infantry Regiment. This was a Fairfield County regiment that recruited in Stamford, CT. He was severely wounded at the Battle of Chancellorsville, Virgina on May 2, 1863 and died of his wounds on May 15, 1863.
His WPA file card erroneously states that he enlisted in Company D of the 123th New York Infantry Regiment and was wounded at Chancellorsville and mustered out with his Company on June 8, 1865 in Washington, D.C. The card also errs by crediting him with fighting (after his death) at the Battle of the Wilderness in May 1864 and at Cedar Creek in October 1864. Nor did he fight at Antietam in September 1862. At that time, he was stationed in Fort Marshall, Baltimore, Maryland.
On November 18, 1863 Corporal Pattison's wife Lavinia received a widow's pension until her death at 40 years old on June 3, 1870.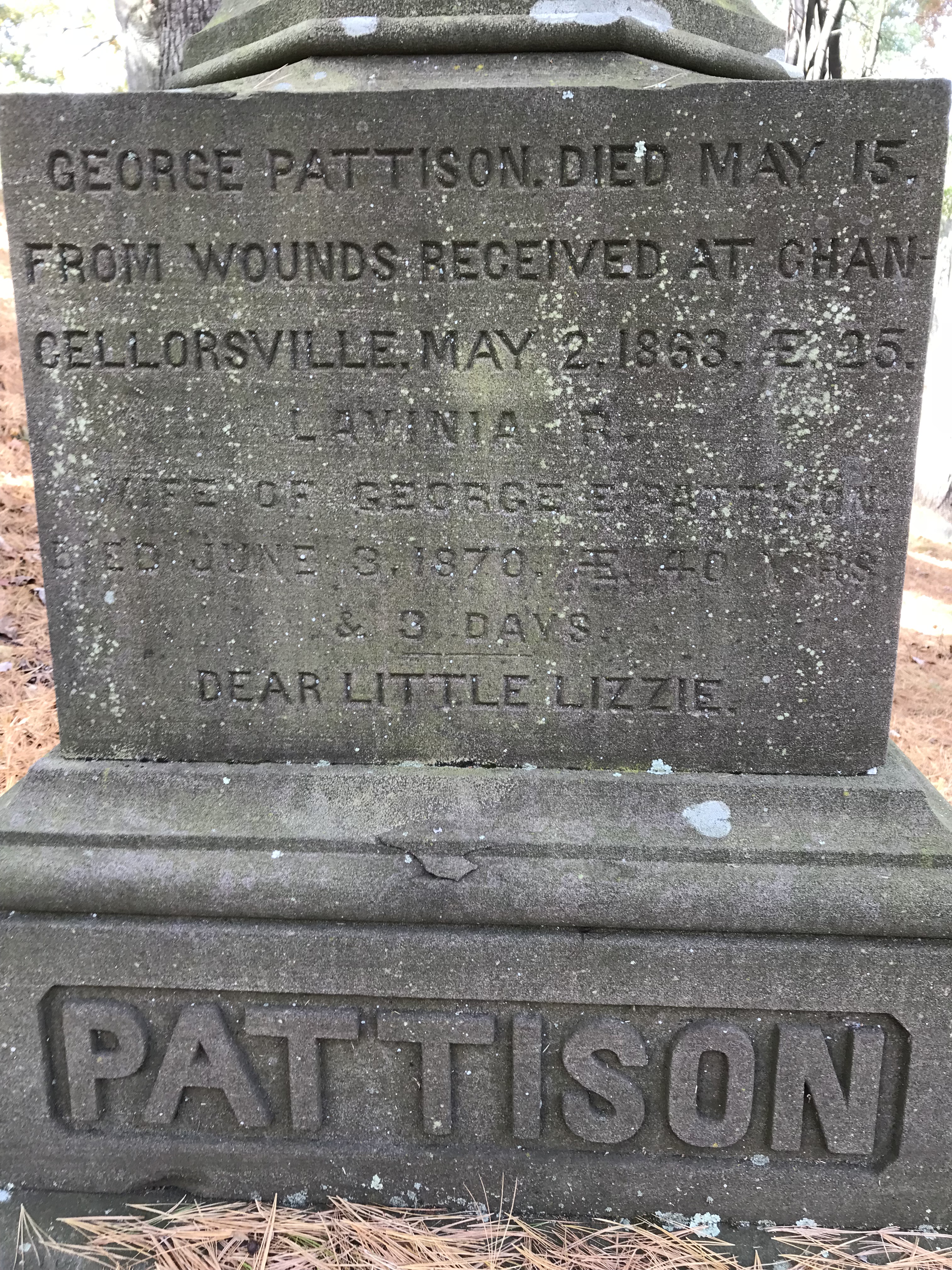 Pattison is 8579 on WPA locations. He is on Ancestry.com: 1861-65, NARA M535iroll 12 and on Richard Lander's list. He is also on the Connecticut Data Base, but his last name is misspelled "Patterson".