Philip Nicholas Gennodie
Born: January 20, 1946 In White Plains, NY
Died: August 1, 1994 In Hartford, VT

Sex: Male
Philip Nicholas Gennodie was born on January 20, 1946 in White Plains, NY to parents Philip James and Ruth Bates Gennodie. He first enlisted in the U.S. Marine Corps on June 10, 1963 as a Private and was released from service on January 27, 1967. He re-enlisted on June 12, 1976 and was released from service on June 26, 1976 as a Corporal. No further information is available on his service.
He lived in Bedford/Bedford Hills, NY in 1981 and various cities in Texas during 1987-89. He married Mary R. Yoho/Martin on August 3, 1991 in Granville, VT. In 1993, they were living in Danville, VA and he was a truck driver for Allied Van Lines. He died on August 1, 1994 at the White River Junction Veterans Administration Medical Center in Hartford, VT after surgery for treatment of adenocarcinoma of the lungs.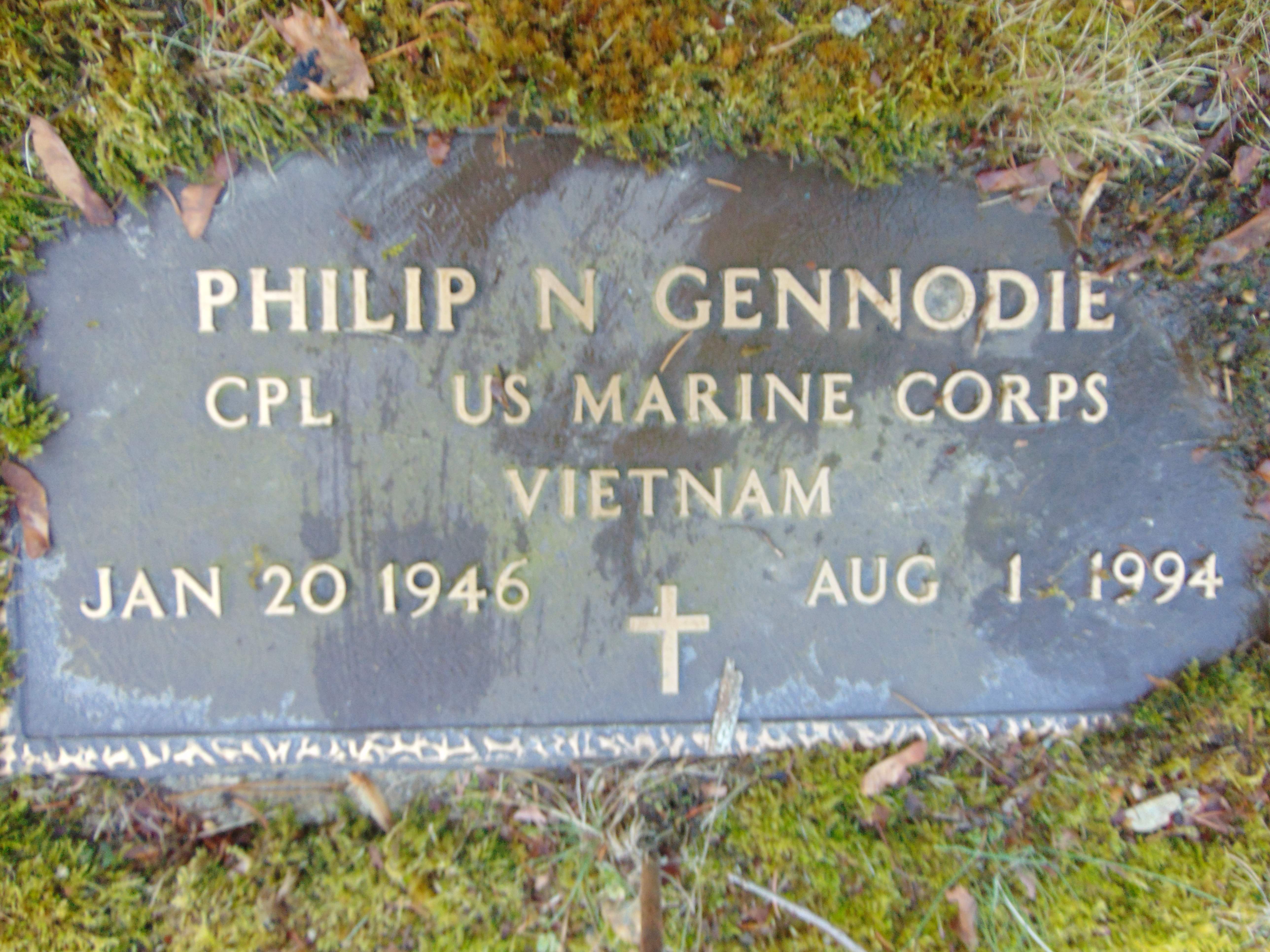 U.S. Social Security Applications and Claims Index, 1936-2007. U.S. Department of Veterans Affairs BIRLS Death File, 1850-2010. Vermont Death Records, 1909-2008, page #362. U.S. Social Security Death Index, 1935-2014.