Joseph Francis Genkerell
Born: January 20, 1915 In Banksville, NY
Died: April 9, 2000 In Bedford, NY

Sex: Male Eyes: Blue Height: 5' 7.5"
Joseph Francis Genkerell was born on January 20, 1915 in Banksville, NY to parents Santo and Mary Ferraro Genkerell. As per the 1940 U.S. Census, the family lived in North Castle, NY. Prior to enlisting, he was working as a gardener/groundskeeper. He enlisted in the U.S. Army on March 27, 1941 in Hartford, CT as a Private. He was released from service at the rank of Technician 4th Grade on December 24, 1945. No further information is available on his service.
Also, no information is available on his post-war life. He died on April 9, 2000 in Bedford, NY.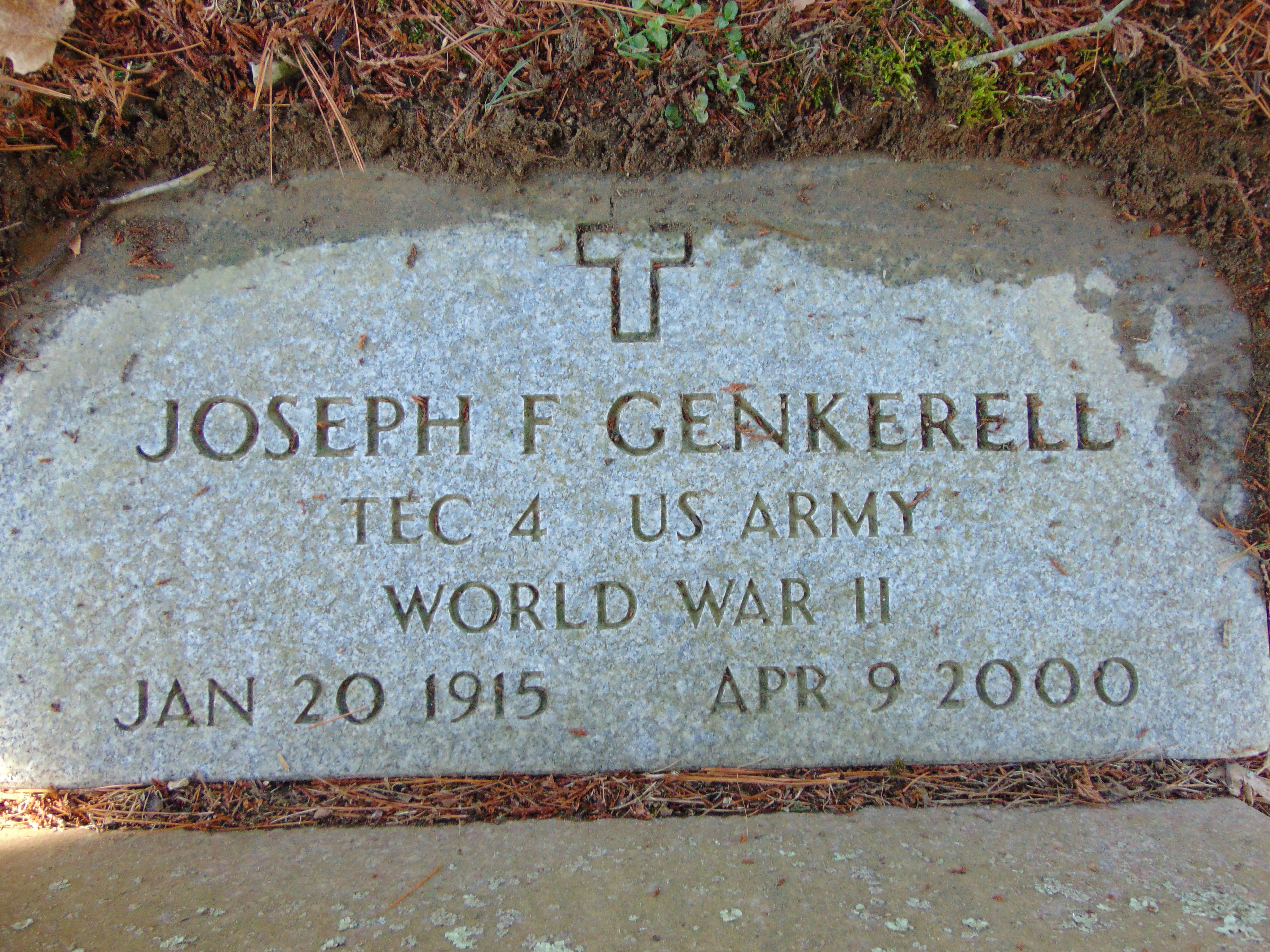 WWII Draft Registration Card. U.S. World War II Army Enlistment Records, 1938-46. U.S. Social Security Applications and Claims Index, 1936-2007. U.S. Social Security Death Index, 1935-2014.