Francis McTavey
Born: February 20, 1821 In Ireland
Died: June 15, 1910 In Greenwich, CT

Sex: Male
Francis F. McTavey was born in 1821 in Ireland, the son of Patrick McTavey. According to his WPA card file (misspelled as "McTarey"), he enlisted in Company F of the 14th New York Infantry Regiment on September 10, 1862 in Utica, New York, for a three-year period. He was transferred on June 24, 1863 to the 44th New York Infantry Regiment.
The roster of Company H of the 28th Connecticut Infantry Regiment has Private McTavey of Greenwich enlisting for nine months on September 10, 1862 (same day) and was honorably discharged on August 28, 1863.
He supposedly participated in the siege of Yorktown, the Seven Days Battle and the Battle of Antietam (however, the Yorktown and Seven Days battles were fought before McTavey enlisted, Antietam would commence the week that he enlisted). However, the 28th Regiment's history contradicts this. It states that the Regiment sailed for New Orleans, arriving December 17, 1862. It participated in the siege and occupation of Port Hudson until August 7, 1863 then sailed home and Private McTavey was mustered out in New Haven on August 28, 1863.
He died in Greenwich, CT on June 15, 1910.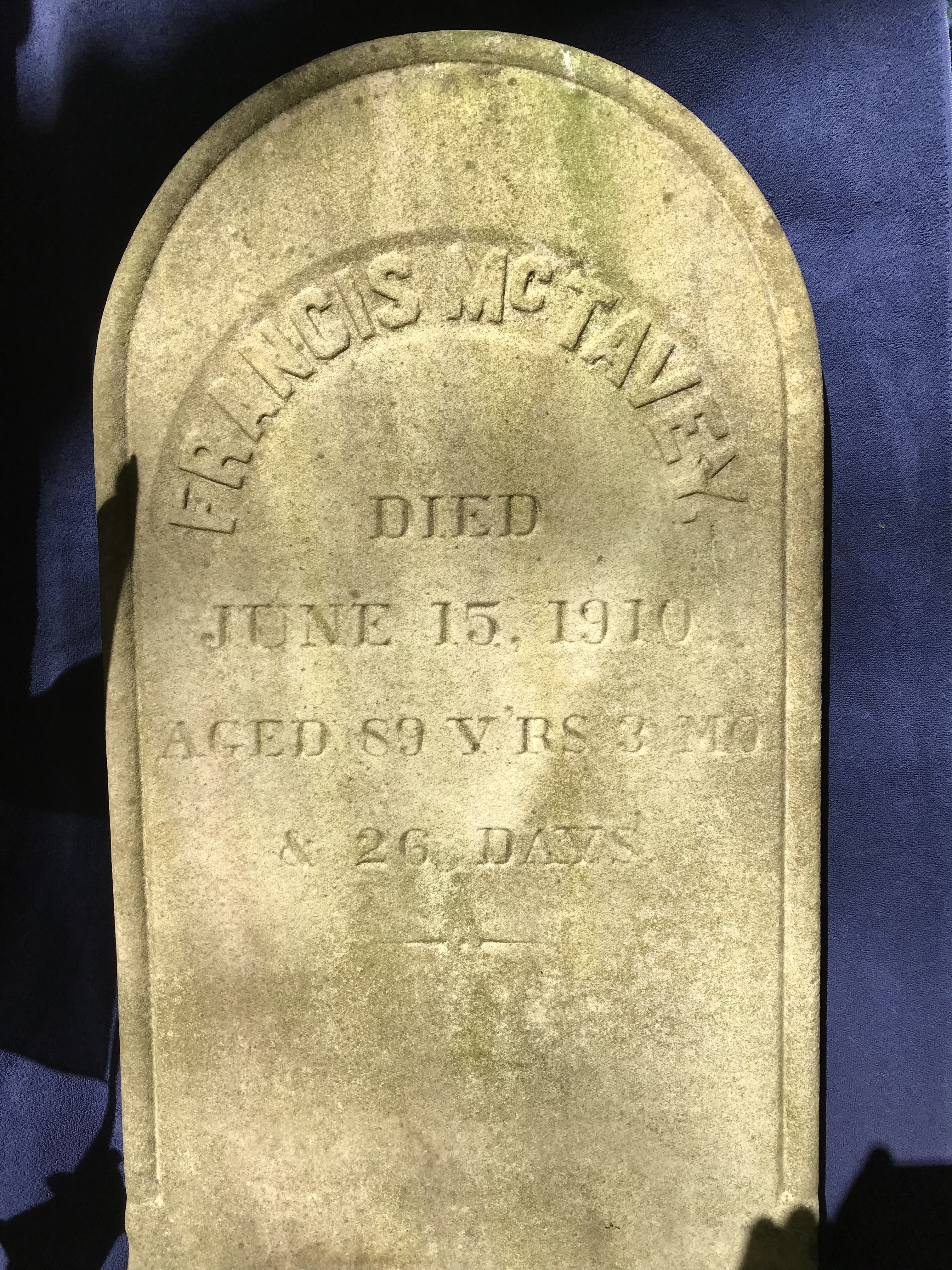 He is on Richard Lander's list, but is not on Ancestry.com: 1861-5, nor the 1890 Veterans' census. Private McTarey is listed on New York State Division of Military and Naval Affairs, Unit History Project, 14th Infantry Regiment but not on the 44th Regiment to which he was transferred. He is not on the North Castle Town Clerk's roster. He is on the Connecticut Data Base for the 28 Infantry Regiment.