Gilbert Winn Foster, Sr.
Born: September 25, 1898 In Brooklyn, NY
Died: April 1977 In Armonk, NY

Sex: Male
Gilbert Winn Foster, Sr. was born on September 25, 1898 in Brooklyn, NY to parents James Gilbert and Lillian Rosetta Winn Foster. As per the 1920 U.S. Census, the family still lived in Brooklyn but his mother had remarried Henry Royal. He was single and working as a chauffer for the Coal Saring Co. He enrolled in the U.S. Navy on March 25, 1918 at Section Base #6, Brooklyn, NY as a Seaman 2nd Class. He received training at the Naval Training Camp at Pelham Bay Park, NY from April 17, 1918 through June 20, 1918. He was transferred to Headquarters of the 3rd Naval District in New York City from June 20, 1918 through November 11, 1918. He was promoted to Gunner's Mate 3rd Class (date unknown). He was placed on inactive duty on February 21, 1919 in New York City.
No information is available on his post-war life. He died in April 1977 in Armonk, NY.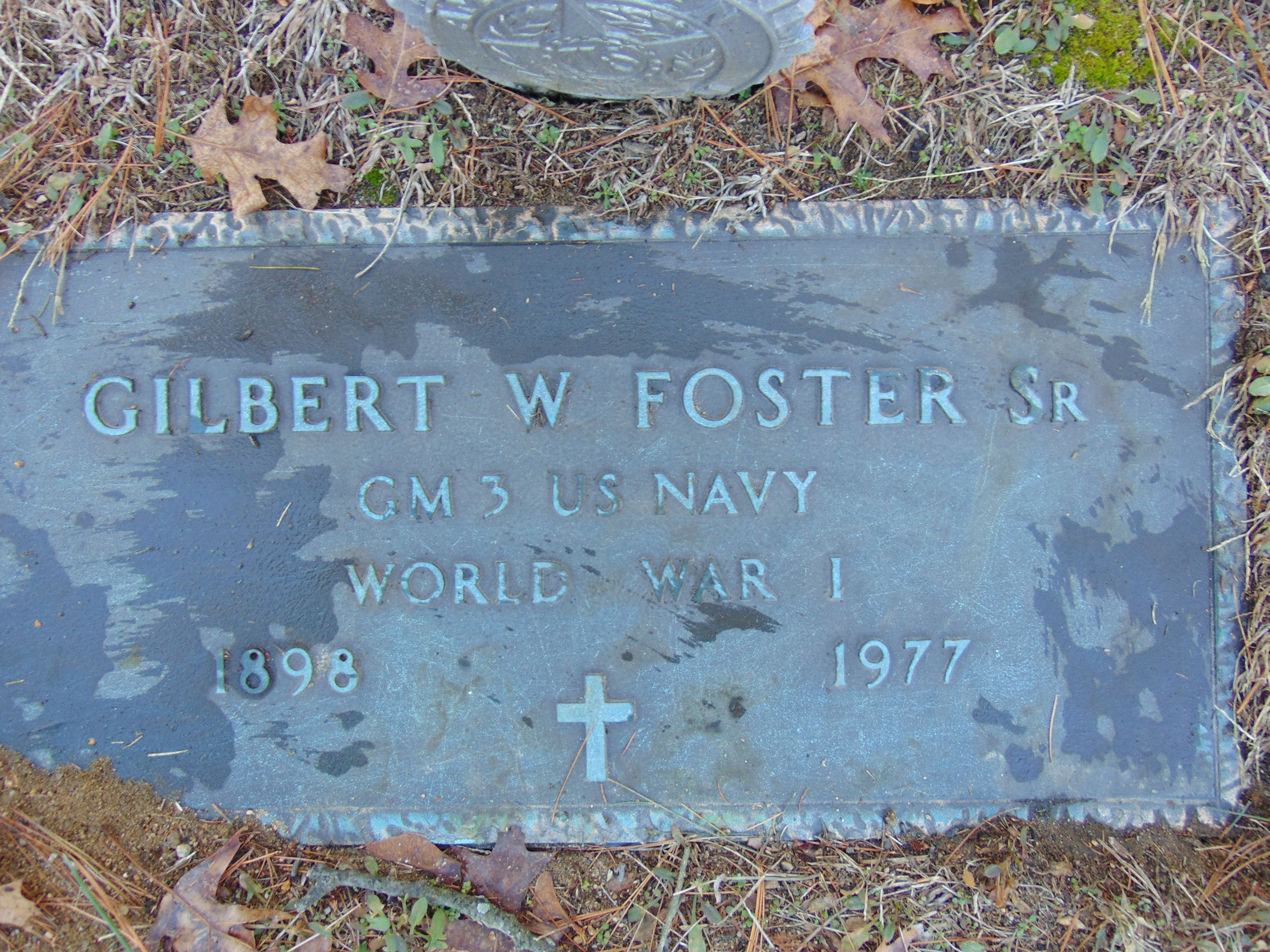 WWI New York Army Card. Service #151253. U.S. Social Security Death Index, 1935-2014.