Oliver Leslie Flood
Born: August 7, 1895 In Greenwich, CT
Died: February 3, 1973 In Portchester, NY

Sex: Male Eyes: Brown
Oliver Leslie Flood was born on August 7, 1895 in Greenwich, CT to parents Lewellen and Isabella (maiden name unknown) Flood. As per the 1910 U.S. Census, the family lived in Portchester, NY. In 1917, he was a draftsman for the Russell, Burdsall & Ward Bolt & Nut Co. of Portchester. He enlisted on December 10, 1917 in Mineola, NY as a Private in the U.S. Army Air Force. He was overseas from January 24, 1918 through December 4, 1918. He was originally with the 213th Aero Squadron until June 9, 1918, then with the 806th Aero Squadron until September 25, 1918, the 1107th Aero Squadron until November 17, 1918 and finally with the 254th Aero Squadron. He was promoted to Corporal on July 31, 1918 and to Sergeant on October 1, 1918. He was honorably discharged upon demobilization on December 21, 1918.
As per the 1930 U.S. Censuses, Sergeant Flood was divorced, living in Portchester and was a salesman for Mack Motor Trucks of Portchester. In the 1940 U.S. Census, he was a automobile saleman for Tyson Motor Sales Co. of Portchester. He died February 3, 1973 in Portchester.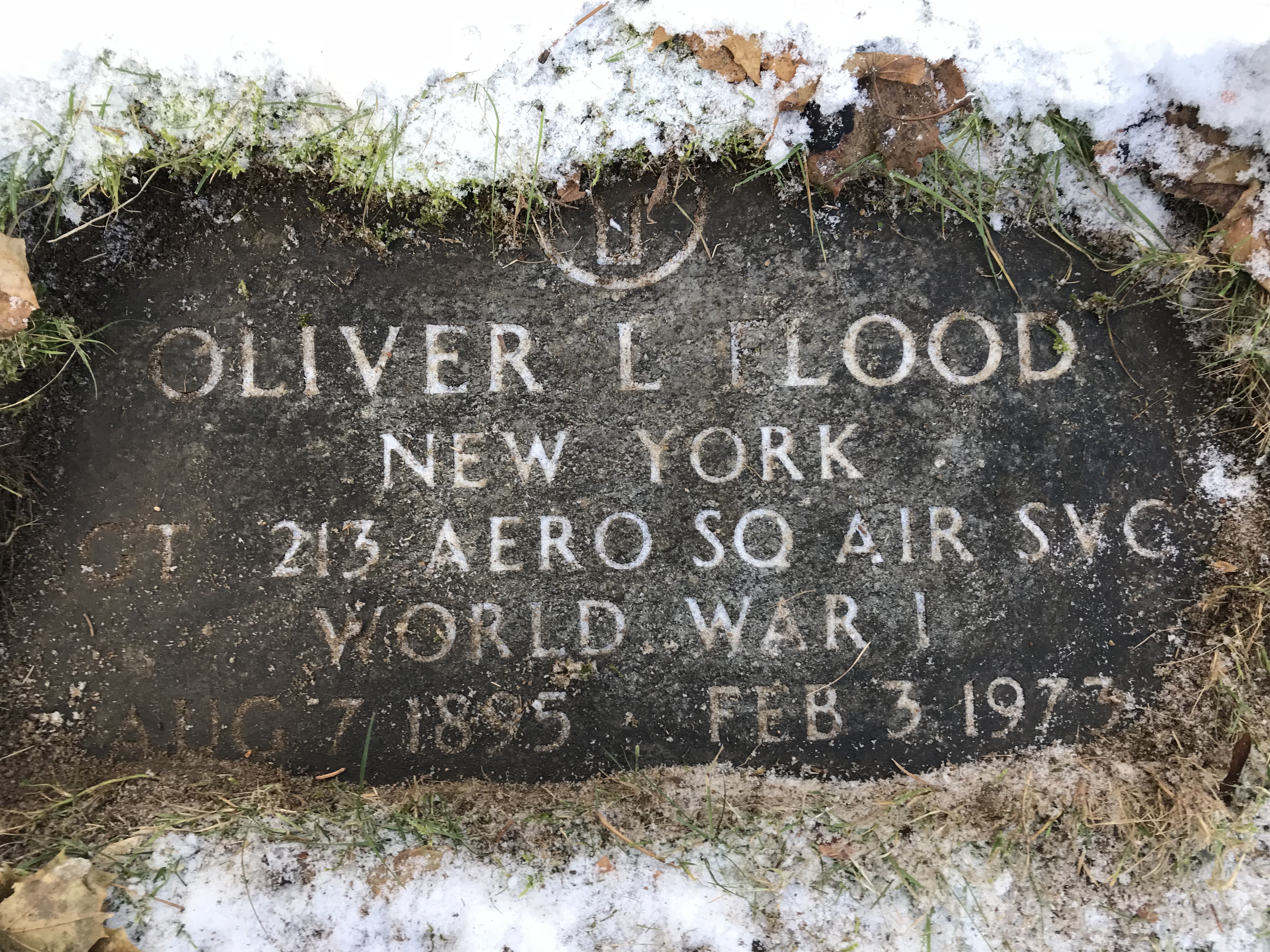 U.S. World War I Draft Registration Cards, 1917-1918, page #307. WWI New York Army Cards, Army serial #250164. U.S., Department of Veterans Affairs BIRLS Death File, 1850-2010.