Julian Parker Flood
Born: March 7, 1901 In White Plains, NY
Died: February 1, 1973 In Fort Pierce, FL

Sex: Male Eyes: Hazel Height: 5' 11"
Julian Parker Flood was born on March 7, 1901 in White Plains, NY to parents Lee and Bell Eddy Flood. He enlisted in the U.S. Navy on May 23, 1918. He mustered at the Navy Recruiting Station Pelham Bay Park, NY on April 8, 1918 as a Seaman 2nd Class, with training until July 14, 1918. He was assigned to the USS Sabalo (SP-225) from July 17, 1918 until November 11, 1919, a patrol vessel assigned to the 3rd Naval District and operating in New York Harbor during WWI. He was discharged to inactive duty on November 18, 1919.
As per the 1940 U.S. Census, he was married to Edytha (maiden name unknown), had a daughter and lived in Greenwich, CT. He died on February 1, 1973 in Fort Pierce, FL.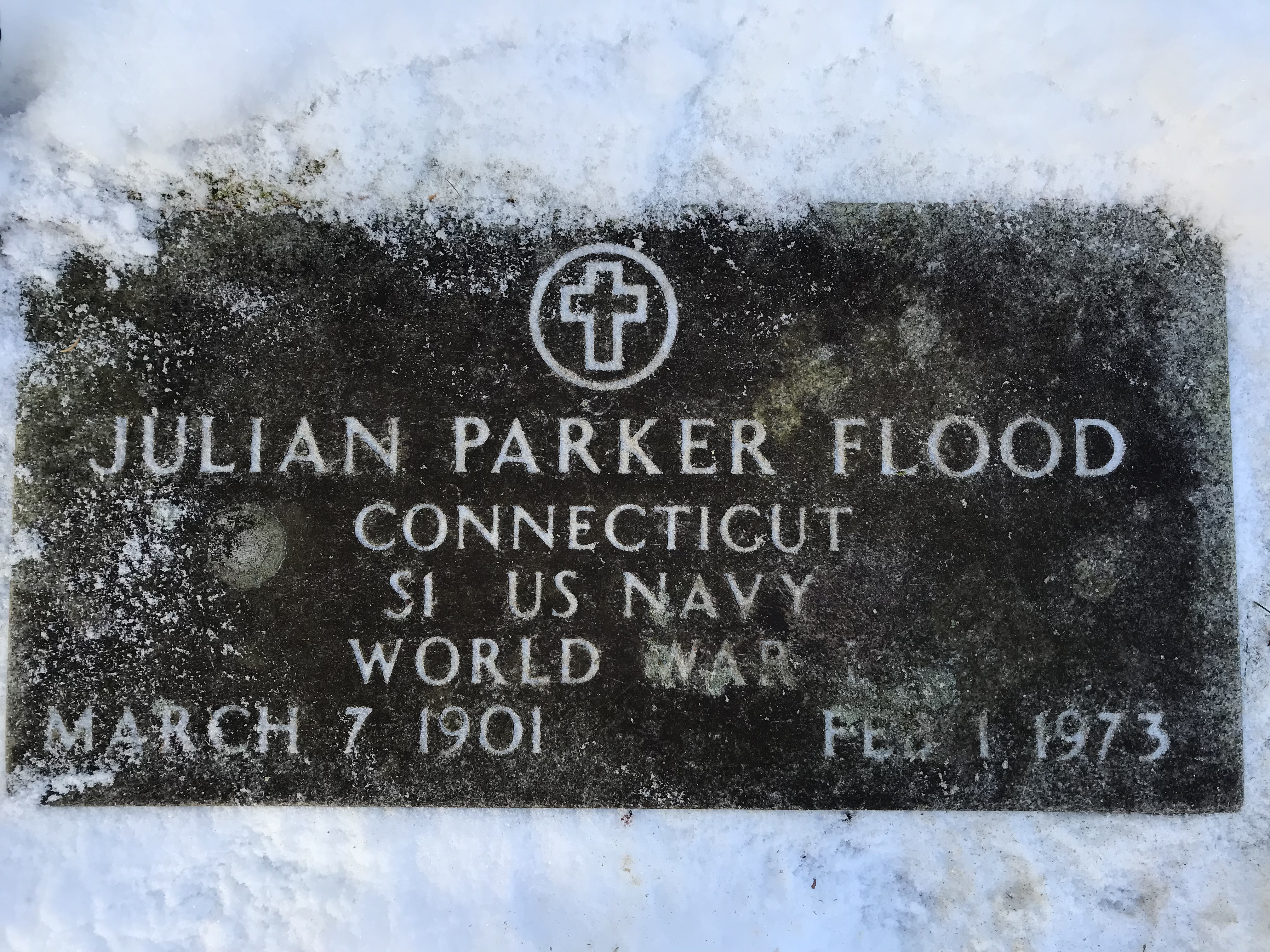 WWI New York Army Cards. U.S. Department of Veterans Affairs BIRLS Death File, 1850-2010. U.S. Social Security Death Index, 1935-2014.