Harris E Flint
Born: April 6, 1910 In North Castle, NY
Died: February 27, 1979 In Mt. Kisco, NY

Sex: Male
Harris E. Flint was born on April 6, 1910 in North Castle, NY to parents Douglas H. and Emma J. (maiden name unknown) Flint. as per the 1930 U.S. Census, the family still lived in North Castle and he was single and was a farm worker. He enlisted in the U.S. Army on April 22, 1943 in New York City as a Private. He was released from service on November 13, 1945. No further information available on his service.
There also is no information on Private Flint's post-war life. He died on February 27, 1950 in Mt. Kisco (some sources have as Mohegan Lake), NY.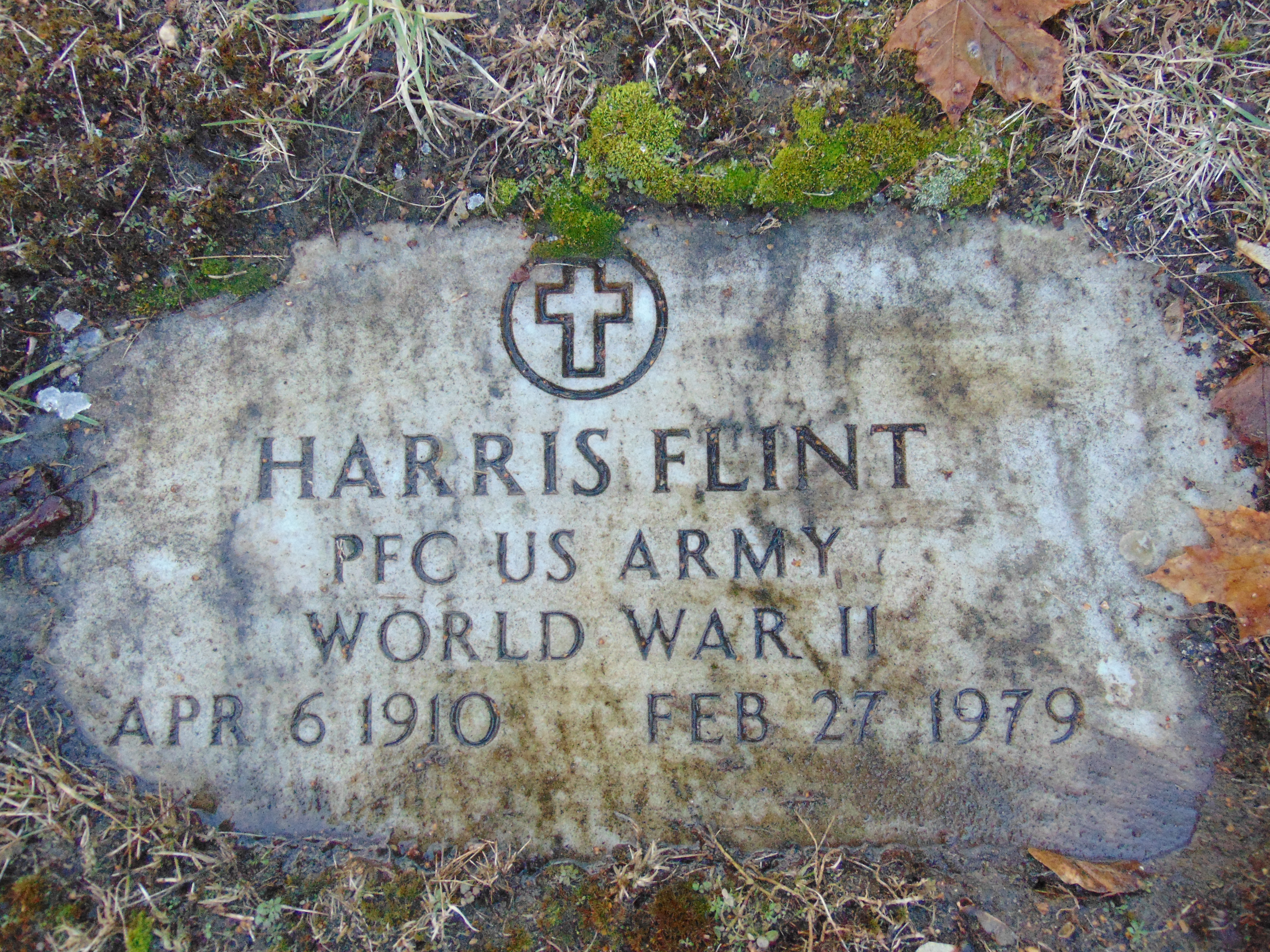 US, WWII Army Enlistment Records, 1938-46. Army serial #32894762. U.S. Social Security Death Index, 1935-2014. U.S. Department of Veterans Affairs BIRLS Death File, 1850-2010.