Raymond Garfield Fitsemons
Born: May 21, 1914 In Somers, NY
Died: October 27, 1950 In New Castle, NY

Sex: Male
Raymond Garfield Fitsemons was born on May 21, 1914 in Somers, NY to parents Macy Barnes and Harriet E. Sarles Fitsemons. [Raymond's brother Macy was also a veteran, is buried in Middle Patent Cemetery and is included in this website.] As per the 1920 U.S. Census, the family lived in New Castle, NY. As per the 1930 U.S. Census, they were living in Yorktown, NY. As per the 1940 U.S. Census, he was single, still living in Yorktown and working as a laborer. He enlisted in the U.S. Army on April 9, 1942 at Fort Jay, Governors Island, NY and mustered into the Army Air Corp's 554th Fighter-Bomber Squadron of the 386th Fighter-Bomber Group. He was honorably discharged as a Staff Sergeant on September 14, 1945. During his service, he was awarded the Distinguished Flying Cross and Air Medal as well as 13 Oaf Leaf Clusters.
He married Dorothy Harriet Webb on February 7, 1943 in Scarborough, NY. They lived in Ossining, NY and had a son and a daughter (who both died too early). He died on October 27, 1950 in New Castle, NY.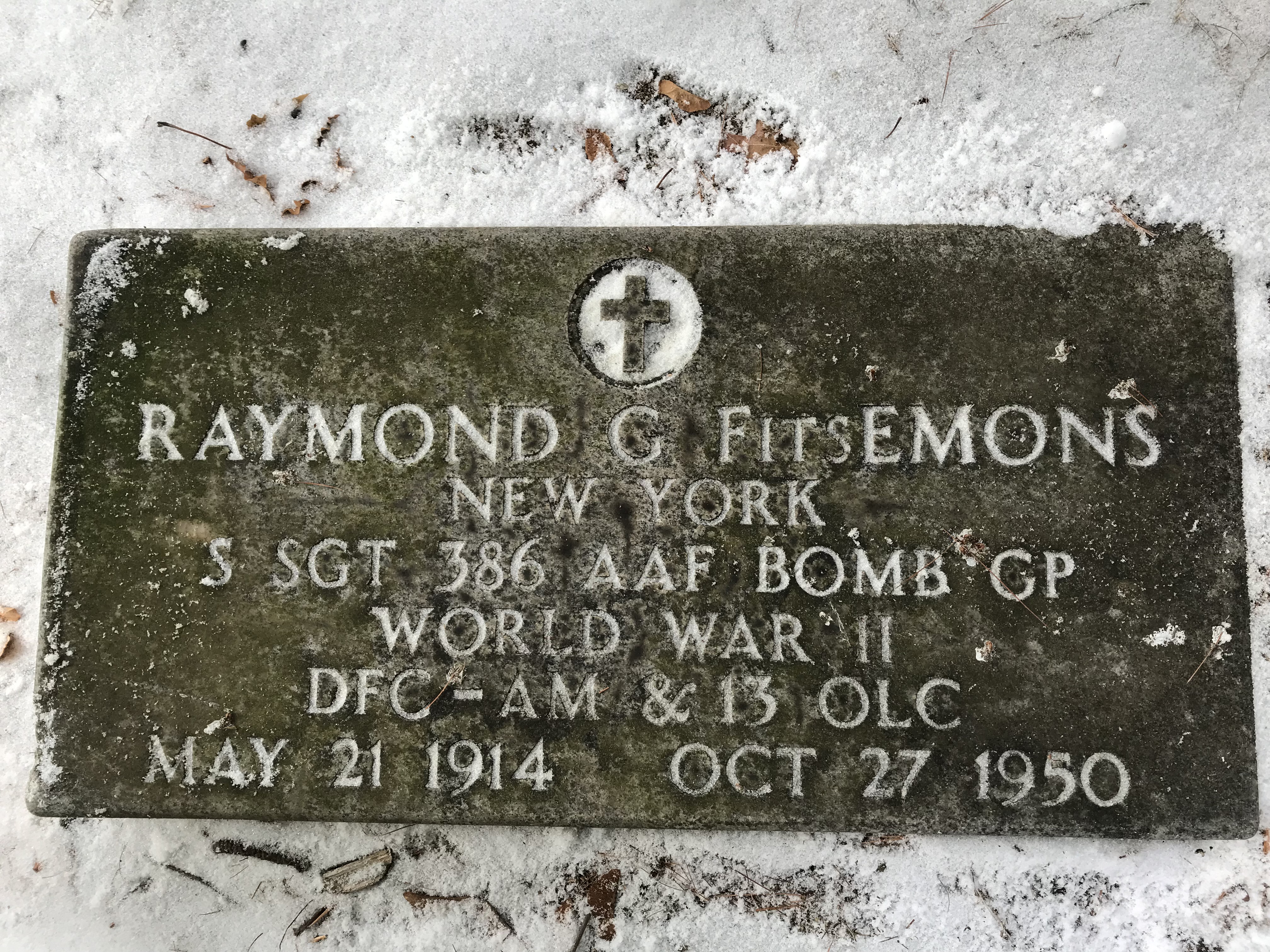 WWII Army Enlistment Records, 1938-46. Headstone Applications, 1925-63. Army serial #32311716.