Enos Hobby
Born: February 1762
Died: January 1, 1857

Sex: Male
Revolutionary War veteran - He was approximately thirteen years old when the war began, but served as a scout in Smith's Company of Rangers from Stanwich, Connecticut, whose last service was performed in the year 1780, when he was a Private of about eighteen years of age.
Date of birth is an estimate.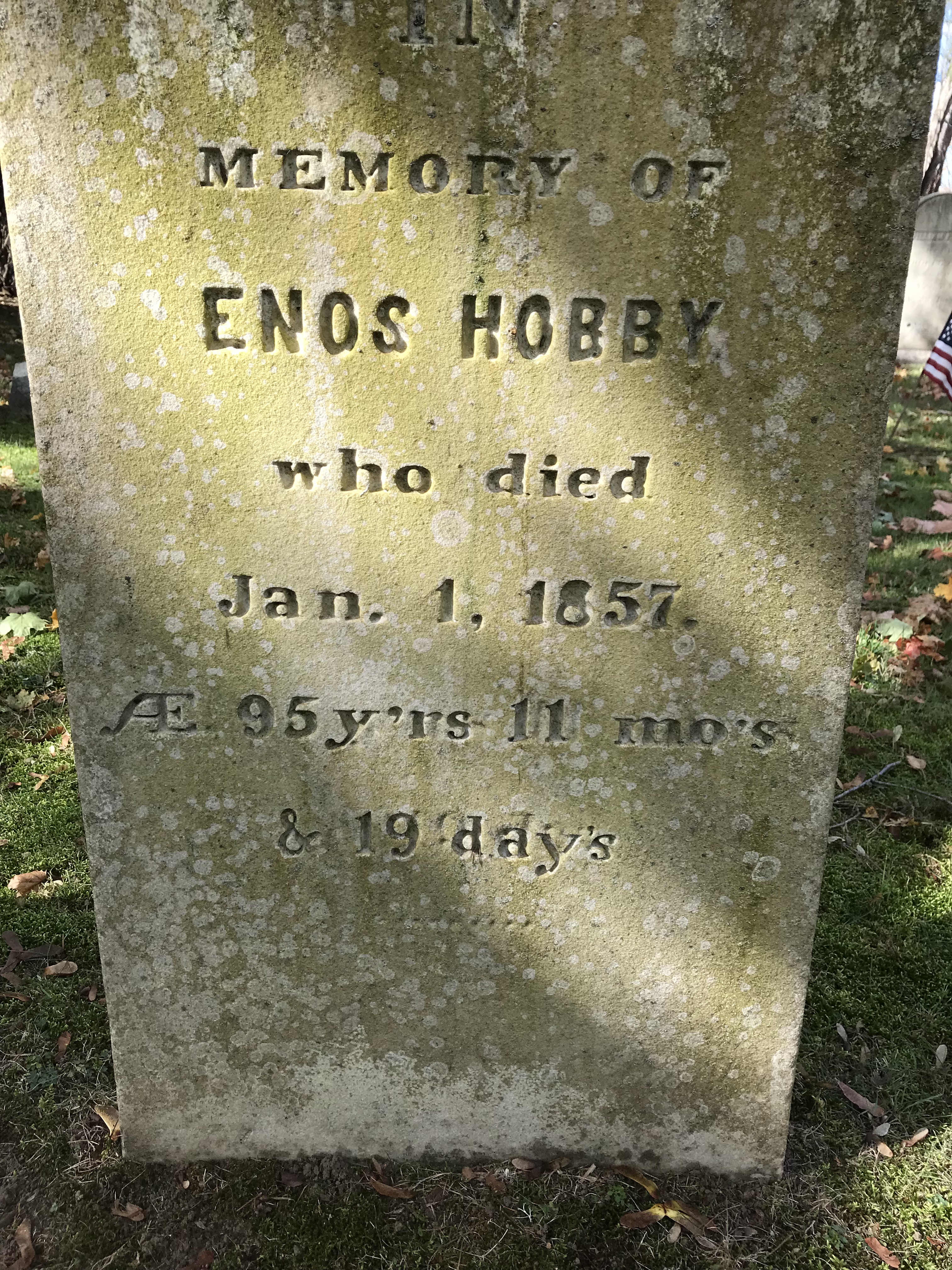 Richard Lander's list. North Castle History publication.