Emil Oscar Eisermann, Sr.
Born: July 14, 1887 In New York, NY
Died: October 2, 1952 In Mt. Pleasant, NY

Sex: Male Eyes: Brown
Emil Oscar Eisermann, Sr. was born on July 14, 1887 in New York, NY. Prior to enlisting, he worked for the Norwalk Tire & Rubber Co. and lived with his parents in Norwalk, CT. He enlisted on July 24, 1918 in Connecticut in Company H of the 2nd Development Battalion, 151st Depot Brigade, an element of the 77th Division of the U.S. Army as a Private. He was honorably discharged on December 6, 1918. No further information is available on his service.
As per the 1930-40 U.S. Censuses, he was married to Myra Rae Lockwood, had two sons and a daughter and lived in Bedford/North Castle, NY. He was a caretaker at a private estate. He died on October 2, 1952 in Mt. Pleasant, NY.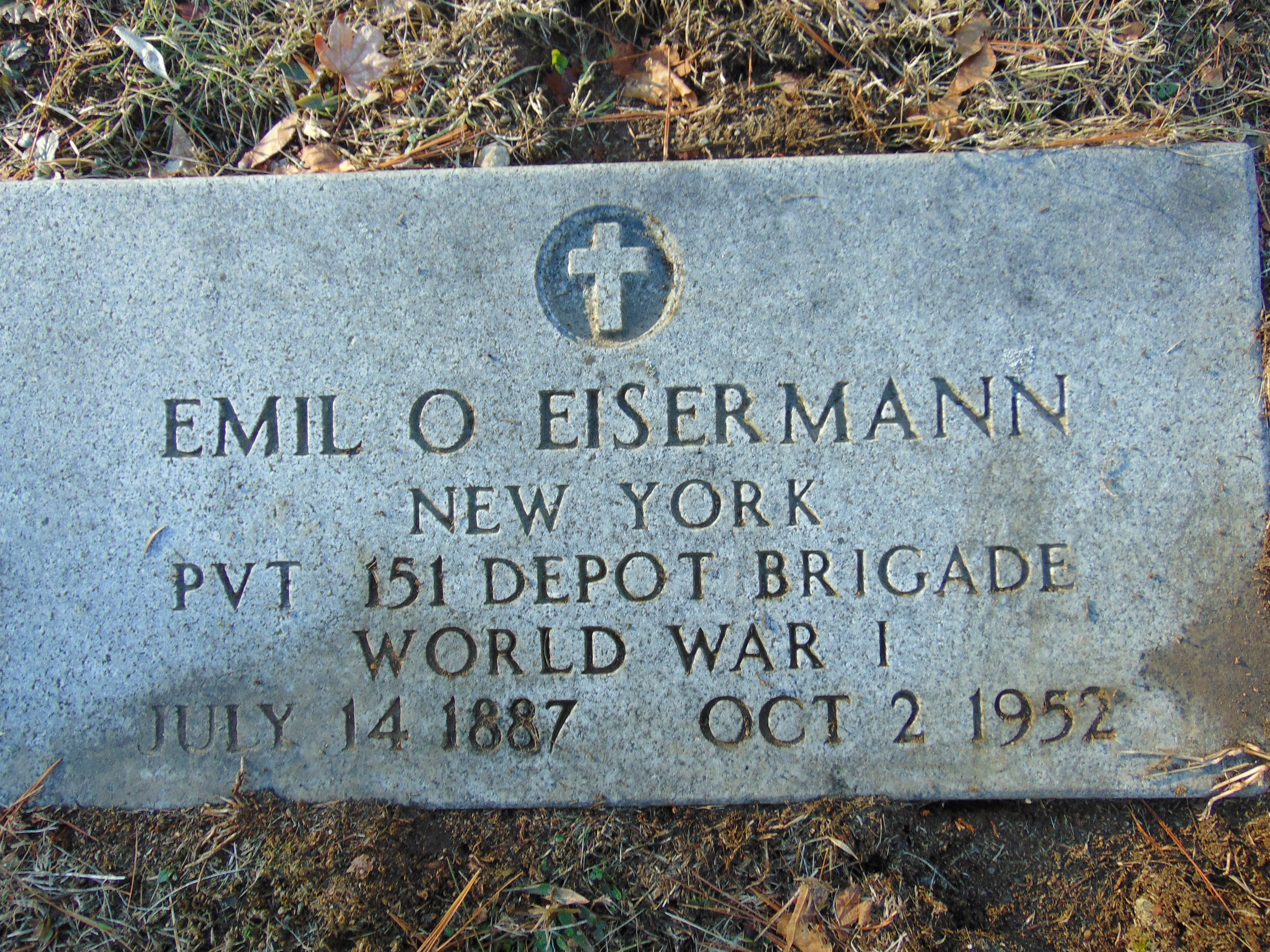 U.S., World War I Draft Registration Cards, 1917-18, page #33. U.S. Headstone Applications for Military Veterans, 1925-63, page #2516. New York, Death Index, 1880-1956, certificate #65905.