Edward Tilton Palmer
Born: July 1843 In New Jersey
Died: April 21, 1863 In Maryland Heights, MD

Sex: Male
Edward Tilton Palmer was born in July 1843 (estimated) in New Jersey to parents William and Emeline Bergs Palmer. Prior to enlisting, he was a farmer and single. He enlisted on September 6, 1862 in Bedford, New York in the 172nd New York Infantry Regiment for a three-year period. He received a $100 enlistment bonus. He mustered as a Private on September 26, 1862. On December 4, 1862, the 172nd was disbanded and Private Palmer was transferred to Company G of the 6th New York Heavy Artillery Regiment.
He died of disease on April 21, 1863 in camp at Maryland Heights, Maryland. His tombstone says he died at Harper's Ferry, Virginia but the State records have the Maryland location.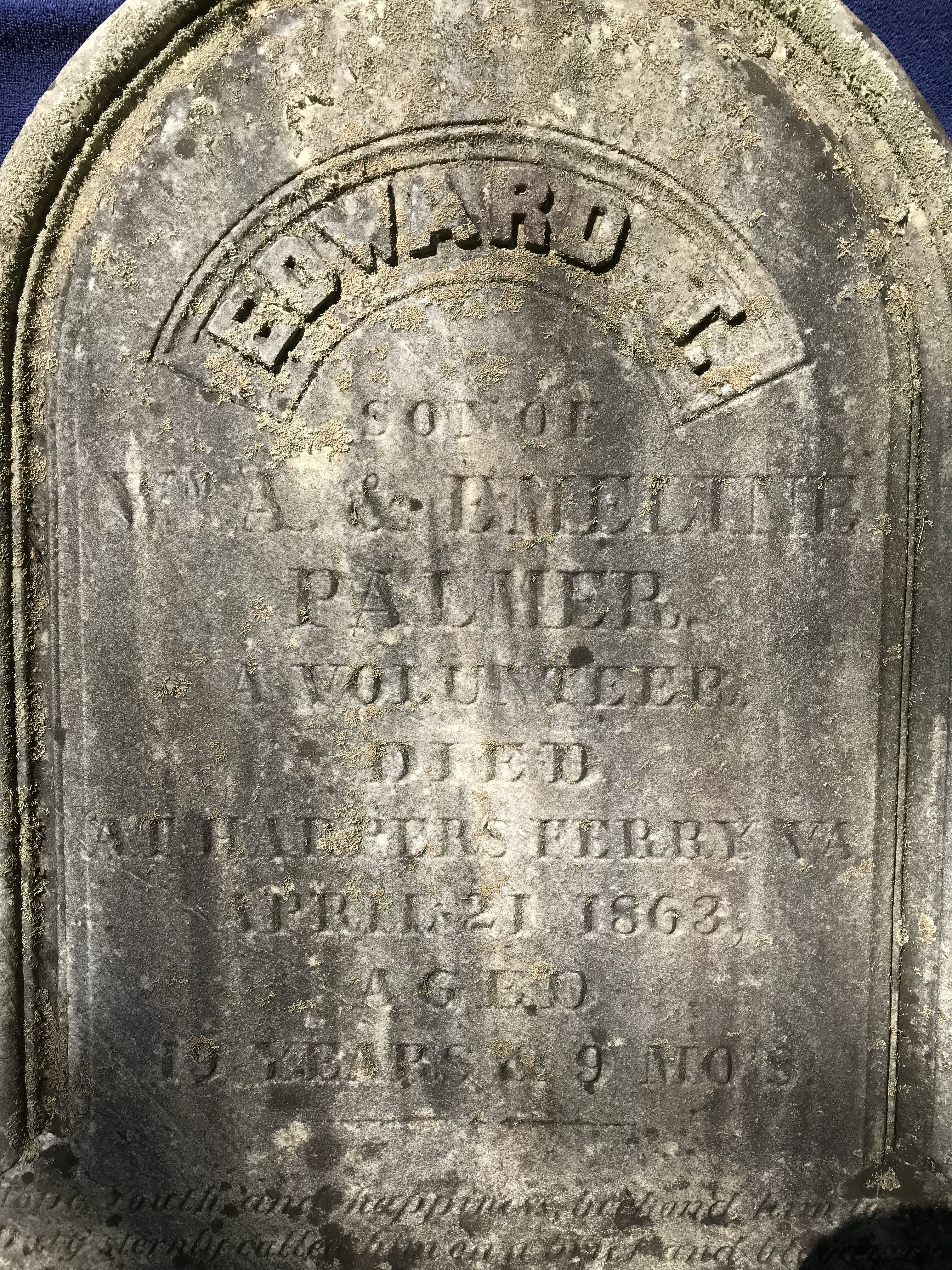 He is in Ancestry.com: 1861-65 HARA m 551/ roll 108, and page 15 of the North Castle Town Clerk' s roster. He is also on Richard Lander's list. Not on 1860 veterans' census. New York State Division of Military and Naval Affairs, Unit History Project, 6th Heavy Artillery Regiment, page #419.