Robert Dugdale
Born: August 6, 1899 In Noroton, CT
Died: 1960

Sex: Male Eyes: Blue Height: 5' 7"
Robert Dugdale was born on August 6, 1899 in Noroton, Connecticut to parents Richard and Isabella Anna King Dugdale. He enlisted in the U.S. Navy Reserves in New York City on June 26, 1918 as a Seaman 2nd Class. Attended training at the Navy Recruiting Station Pelham Bay Park, NY from August 22, 1918 to November 4, 1918. He was assigned to the Naval Air Station Montauk, NY until November 11, 1918. Listed as inactive duty on June 30, 1919.
As per the 1930 U.S. Census, he was married to Gertrude C. (maiden name unknown), living in Darien, CT and was an auto mechanic. As per the 1940 U.S. Census, he was a power plant engineer for Yale and Towne. He died in 1960 (date and place unknown).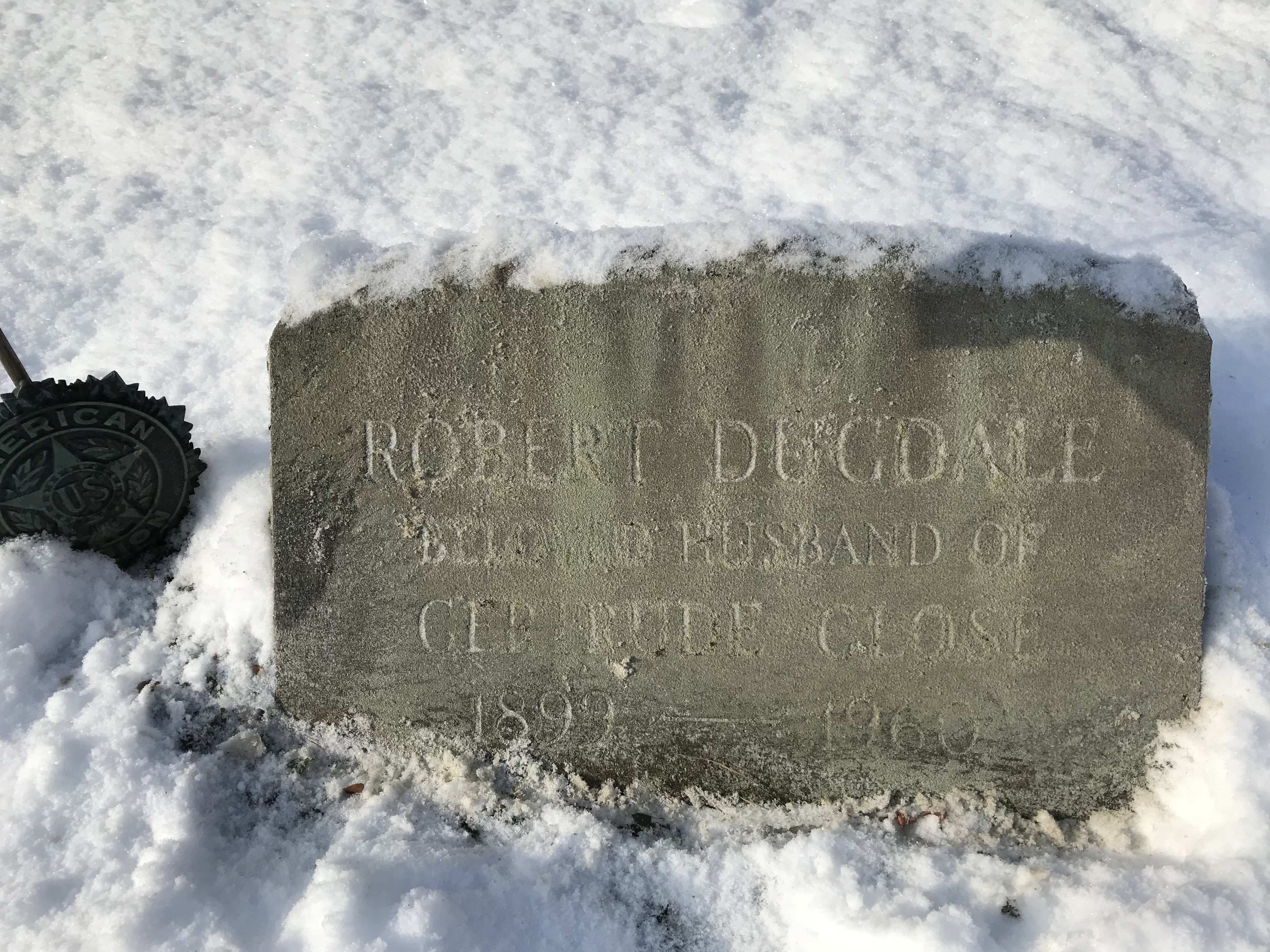 Connecticut, Military Questionnaires, 1919-1920. Connecticut WWI Service Roster, page #620. WWII Draft Cards Young Men, 1940-1947.