John James DiGiacinto
Born: June 22, 1916 In Elmsford, NY
Died: February 7, 1995 In Armonk, NY

Sex: Male
John James DiGiacinto was born on June 22, 1916 in Elmsford, NY to parents Guerrino and Theresa Marinelli DiGiacinto. As per the 1920 U.S. Census, the family lived in Greenburgh, NY. As per the 1940 U.S. Census, he was still living with the family in Greenburgh. He had graduated from the Columbia University College of Pharmacy, was single and was working as a pharmacist.
He was in the U.S. Army from 1943 to 1946. John was one of the 90-Day Wonders in the Army, which he was admitted to based on his I.Q. and rigorous physical tests. The 90-Day Wonders were an elite Army team that would be made an Officer in 90 days, if they passed the tests. He was in the Chemical Warfare Division and served in the European Theater in France, Germany and Belgium.
He was married to Mary M. Bueti in 1943 (wedding place unknown). They had three sons and a daughter. John bought the Armonk Pharmacy in 1946 upon his return for Europe and maintained the pharmacy until 1978 when he sold the business to another pharmacist. He died on February 7, 1995 in Armonk, NY.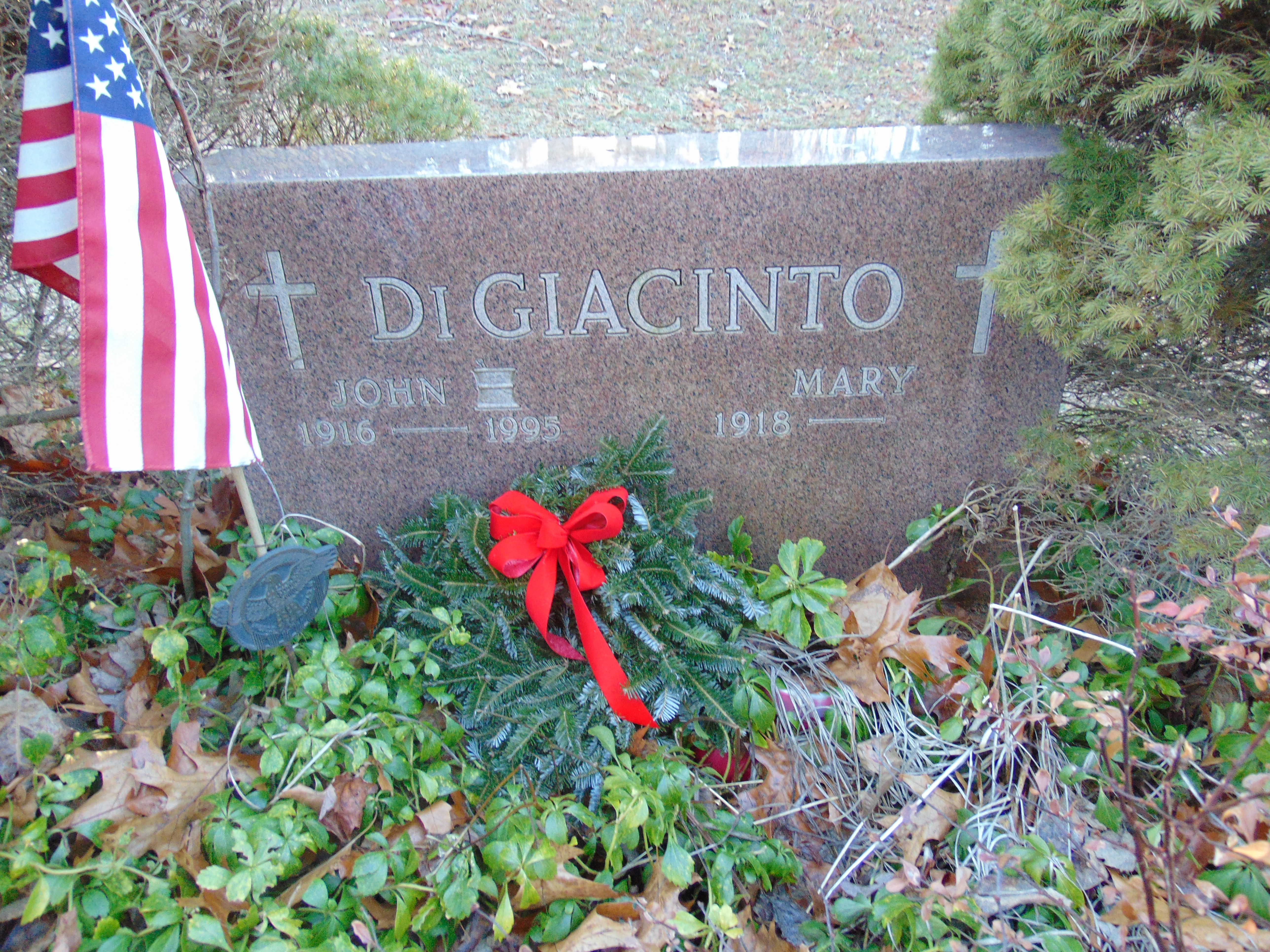 U.S. Social Security Applications and Claims Index, 1936-2007. U.S., School Yearbooks, 1880-2013, The Clarion 1938, page #76. U.S. Social Security Death Index, 1935-2014.