Charles Richard Derby
Born: April 23, 1917 In Portchester, NY
Died: May 7, 1983 In Whiting, NJ

Sex: Male
Charles Richard Derby was born on April 23, 1917 in Portchester, NY to parents Charles O. and Ethel Violet Bell Derby. As per the 1920 and 1930 U.S. Censuses, his family lived in Portchester, NY. He enlisted in the Naval Militia on March 19, 1936 serving in the 31st Fleet Division of the New York Naval Militia. He was honorably discharged from the militia on March 18, 1940. He re-enlisted with the U.S. Navy on March 19, 1940 and was released from service at the rank of Aviation Machinist Mate 1st Class on October 31, 1945. No further information is available about his service.
He was married to Jane Cole. No further information is available on his post-service life. He died on May 7, 1983 in Whiting, NJ.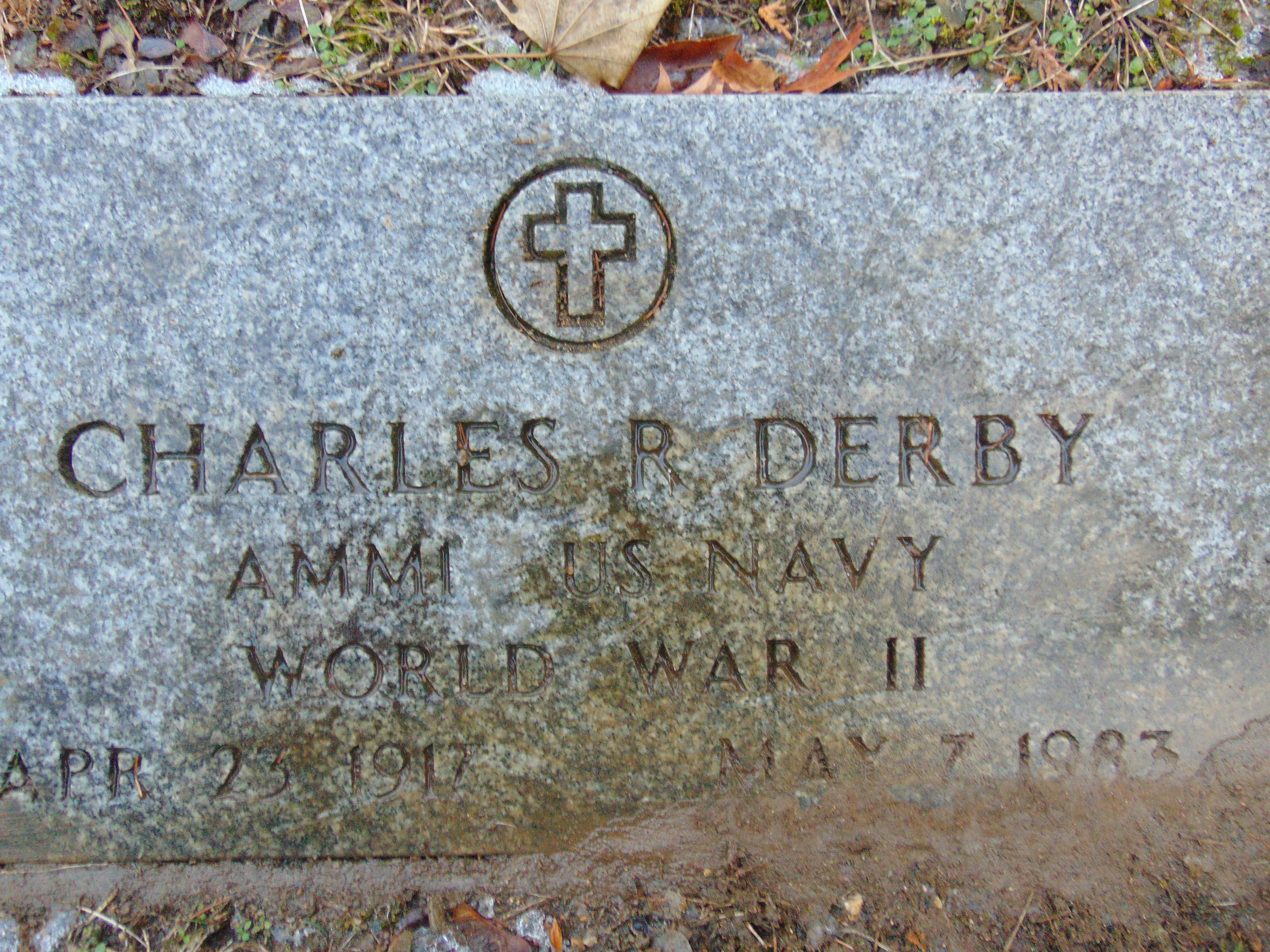 New York, New York National Guard Service Cards, 1917-54, page #4610. U.S. Department of Veterans Affairs BIRLS Death File, 1850-2010.