Arthur Henry Delevan
Born: July 6, 1890 In New Orleans, LA
Died: October 20, 1962 In North Castle, NY

Sex: Male Eyes: Grey
Arthur Henry Delevan was born June 8, 1891 in New Orleans, LA to parents Henry and Kate Carolan Delevan. Prior to enlisting, he was single and a dairyman with London & Edinburgh. He enlisted in the U.S. Army on August 15, 1918 in Company G of the 152nd Infantry Regiment as a Private. He served overseas from October 6, 1918 until July 10, 1919. He was honorably discharged on July 16, 1919.
He married Gertrude Buckley on September 16, 1925 in New Orleans. As per the 1920-40 U.S. Censuses, they lived in New Orleans and he was a carpenter in a shipyard. No other information is available on his post-war life and when he moved to the North Castle, NY area. He died on October 20, 1962 in North Castle.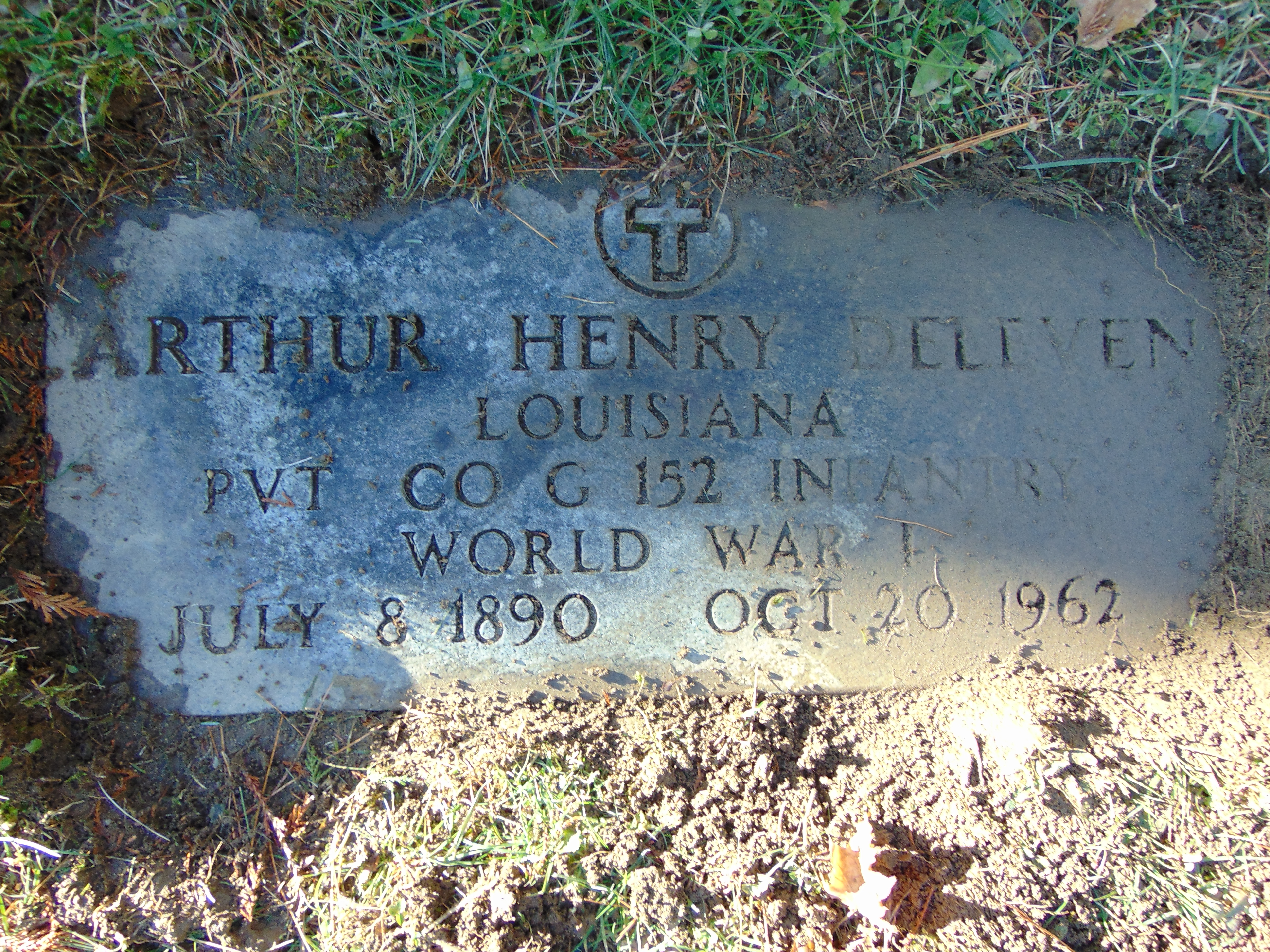 New Orleans, Louisiana, Birth Records Index, 1790-1915. U.S. World War I Draft Registration Cards, 1917-18, page #201. U.S. Army Transport Service, Passenger Lists, 1910-39, page #557 and 534. U.S. Headstone Applications for Military Veterans, 1925-1963, page #2917 [incorrectly states date of birth as July 6, 1890]. Army serial #4294629.